No, if you get the COVID-19 vaccine, it will not disqualify you from getting life insurance. If you have life insurance currently, get the COVID-19 vaccine, and then die as a result of complications or any other reason, the life insurance company will not withhold the death benefit.
The American Council of Life Insurers recently released a statement confirming the fact that the COVID-19 vaccine will not impact your insurability.
If You Have Received the COVID-19 Vaccine…
If you have already received the COVID-19 vaccine, do not worry about your life insurance. Your policy is still active.
May 6, 2021 update: for those who have life insurance through John Hancock and participate in their Vitality program, you can earn extra points when you show proof of your COVID-19 vaccination.
If you don't yet have life insurance, you are eligible to apply. According to Swiss Re, one of the largest reinsurers, your life insurance rates will not be impacted by your vaccination.
The vaccine may have produced some uncomfortable side effects, such as severe flu-like symptoms. But these side effects won't impact your medical underwriting with the life insurance companies. Medical underwriting is when the life insurance company evaluates your mortality risk and determines what your life insurance policy will cost.
If you were hospitalized due to a vaccination reaction, which is rare, there is a slight chance these complications could impact underwriting. Do not let this prevent you from applying, however.
Not all life insurance companies underwrite in the same way. Quotacy works with over 25 of the nation's top life insurers and we will advocate for you. We comparison shop to find you coverage, even if you have a complicated medical history.
If You Have Not Yet Received the COVID-19 Vaccine…
Depending on the state you live in and where they are in their rollout timeline, you may not yet be eligible to receive the COVID-19 vaccine. Do not worry about it affecting your life insurance.
Whether you have life insurance coverage yet or not, when it's your turn to receive the vaccine, you can say Yes.
If you don't have life insurance yet, you don't need to wait until you get the COVID-19 vaccine. 
Now is the time to apply for life insurance. As we learned all too well in 2020, you never know what tomorrow may bring.
Want to see what you'd pay for life insurance?
Compare the best prices from the names you know and trust, all in one place with no commitments.

Applying for Life Insurance
Quotacy makes it easy to comparison shop and buy life insurance online. Run term life insurance quotes without giving away any contact information. Find a policy that fits in your budget without worrying about getting inundated with sales calls.
When you're ready to apply, it only takes a few minutes to complete the online application. You can choose from many different life insurance companies, arranged in order of pricing on your Quotacy quoting page.
For most people, the quote shown will be their final price. But on occasion, an applicant may not qualify for these estimated rates.
One of the benefits of applying through Quotacy is that we double-check you're matched with an insurer that best fits your health and lifestyle profile.
Here's what we mean:
After your online application has been submitted, a Quotacy agent will review your information and the insurance company you have chosen. Some companies evaluate factors like health and lifestyle different and these can dramatically affect the pricing of a life insurance policy.
After the review, one of our agents will reach out if they think there are better options available from a different company. They can then show you these policies that would be closer to the price of your initial quote. You would then review your options and pick the company and policy you wish to move forward with.
During this step, agents will set realistic expectations upfront and work hard to get you the best rate possible by shopping around and advocating directly with the insurer on your behalf.
Your Quotacy agent is an advisor, but you're in charge. If you want to stick with the original company you chose, you can! We'll still guide and keep you posted every step of the way as your application goes through the underwriting process.
Apply for life insurance today to protect your family's tomorrow. Start here: get term life insurance.
» Learn more: Has the COVID Pandemic Changed Life Insurance?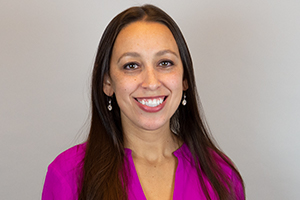 Natasha Cornelius, CLU
Senior Editor and Life Insurance Expert
Natasha Cornelius, CLU, is a writer, editor, and life insurance researcher for Quotacy.com where her goal is to make life insurance more transparent and easier to understand. She has been in the life insurance industry since 2010 and has been writing about life insurance since 2014. Natasha earned her Chartered Life Underwriter designation in 2022. She is also co-host of Quotacy's YouTube series. Connect with her on LinkedIn.