Why do Millennials need life insurance?
Do you prefer to learn by watching? We answer this question in a video below. Click here to jump ahead.
Millennials are the demographic cohort that is made up of individuals born between the early 1980s and early 2000s. This group is also known as Generation Y or the Net Generation. On average, Millennials are tech-savvy, in financial limbo, postponing marriage, yet having children. I'm a Millennial, and I loathe when people categorize all Millennials into one description, but based on statistics alone, those characteristics are the average.
Tech-Savvy
Millennials grew up with computers and the Internet. They are overall comfortable with the idea of a public Internet life. The phrase "good things come to those who wait" may also be hard for Millennials to embrace because growing up with the Internet created the desire of instant gratification.
Financial Limbo
The economic fallout from events such as 9/11 and the market crash of 2008 have left newly adult Millennials struggling to find quality jobs that allow them to pay off their high student loan debt. Investopedia states that Millennials face the most uncertain economic future of any generation in America since the Great Depression.
Postponing Marriage
Millennials are in no rush to get married. According to Gallup polls, for Millennials aged 18 to 30 only 20% are married. When Gen Xers were that age, 32% were married and for Baby Boomers, more than 40% were married.
Having Children
Although Millennials are postponing marriage, there is no evidence that shows they are postponing having children. A Gallup poll determined that almost half of surveyed Millennials age 34 have children although they have never been married.
Because Millennials are in a bit of financial limbo, their death would wreak havoc on their surviving loved ones.
Ready to get your life insurance quote?
You're a few minutes away from great life insurance
How much life insurance do you need?
Figure out your action plan with our needs calculator
Millennials' Relationship with Life Insurance
These four characteristics all affect the way Millennials view life insurance and yet they also create a greater need for life insurance.
Term life insurance, which is the most common, most affordable, and typically the best option of life insurance, has no instant gratification other than peace of mind. Studies show that Millennials would much rather travel, engage in a fine dining experience, or buy a cell phone, among other purchases, rather than buy life insurance. Those purchases come with instant gratification.
Most Millennials also believe that buying life insurance is a difficult process and that it's too expensive. What they don't realize is how far life insurance has come. You can now purchase life insurance from your phone. Modern consumers, like Millennials, could come to Quotacy.com and get a term life insurance quote and apply in just a few minutes – less time than waiting in line at a cell phone provider retail store.
Life Happens reports a huge disparity in what Americans think is important. They state that Americans are willing to pay $120 annually on cell phone insurance to protect an item that cost $570 but would be hesitant to spend $156 annually for term insurance that protects something priceless: their loved ones.
Because Millennials are in a bit of financial limbo, their death would wreak havoc on their surviving loved ones. Those especially affected would be the children of the single parent. If that parent dies, they don't have the income of another parent to fall back on. For these single parent Millennials, life insurance is extremely important.
There is always something that can be cut from the budget if necessary to ensure loved ones are protected, but for many this wouldn't even be needed. The cost of term life insurance is often overestimated. Millennials specifically overestimate the cost of life insurance by 213 percent! What this means is that for a term life insurance policy that costs $240 annually, most Millennials think that policy actually would cost $751.20 annually. That's a huge difference.
Millennial Families Have to Rely on Strangers
As I said earlier, I am a Millennial so it's no surprise that I have a Facebook account. Every week I am shocked at how many of my peers are sharing links to fundraising websites asking people to donate money to a family they know who just lost a mother or father that had no life insurance policy. These grieving families are in such dire financial straits that they are turning to strangers for help.
More often than not, the families I see on these fundraising sites are young. When you are young you think you have years left to live and you don't need to worry about any kind of back-up plan. It's this way of thinking that explains the pages upon pages upon pages of campaigns on the Funeral and Memorials page on GoFundMe.com.
When you die, you don't want your family's last memory to be about how you left them in crippling debt trying to pay for your funeral and final expenses. Life insurance puts you in control of the legacy you leave behind. Right now you may be thinking that you have at least fifty to sixty years with your family, and I hope that's true, but life insurance isn't something you should postpone. Life insurance is one of those things that you don't learn how important it is until it's too late.
Watch the Millennials and Life Insurance Video
Video Transcript
Welcome to Quotacy's Q&A Friday where we answer your life insurance questions. Quotacy is an online life insurance broker where you can get life insurance on your terms.
I'm Jeanna and I'm Natasha.
Today's question is:

Why do Millennials need life insurance?


A Millennial is anyone born between 1981 and 1996, making them today between the ages of 23 and 38. Many Millennials think they're too young for life insurance, but this just simply just isn't true.
The need for life insurance is not determined by your age. It's determined by whether or not anyone depends on you.
» Calculate: Life insurance needs calculator
If a Millennial is married or has a domestic partner, then they have someone who relies on them.
If a Millennial has children, then life insurance is incredibly important.
If a Millennial wants children in the near future, life insurance is definitely something to look into now.
Term life insurance for people between the ages of 23 and 38 is very affordable. Life insurance rates are currently at an all time low.
For example, a 30-year-old healthy couple could buy $500,000 of term life insurance that would last them 30 years for about $30 per month each.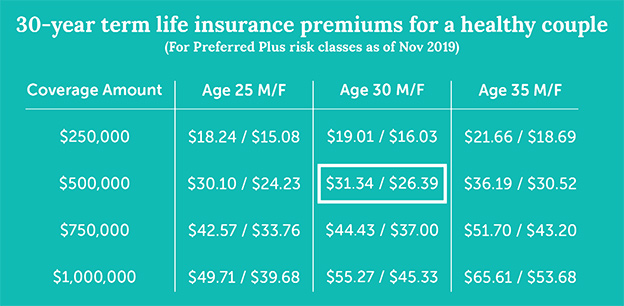 And with a traditional term life insurance policy, this premium amount is locked in for the entire 30 years. Your price will never go up during the term.
But while life insurance rates are at an all time low currently, we don't know when they'll go up.
A new report by Moody's Analytics revealed that Millennials unfortunately face much higher mortality rates than their predecessors Generation X.
Specifically, the research found that Millennials' physical and mental health is declining faster than that of Generation X, essentially killing them sooner rather than later. The report revealed that Millennials face troubling health conditions such as high blood pressure and high cholesterol, major depression, and hyperactivity.
While these conditions are very treatable, the cost of healthcare is skyrocketing. And as these young adults need to take time off work to pay attention to their health, unemployment is increasing while their income is not. The stress of trying to be able to afford taking care of themselves is contributing to a vicious cycle of even greater prevalence of these physical and mental health conditions.
Life insurance rates are based on the mortality rates within certain groups of people. Because the current young adult generation as a whole just lost years of their life with one report, who knows how this will affect the life insurance industry.
Life insurance rates for Millennials are extremely affordable right now. With their mortality rates increasing as a whole, it makes sense that life insurance rates may also increase.
» Compare: Term life insurance quotes
There is no time like the present to buy life insurance. Quotacy makes it easy.
Pop in a few pieces of information and get term life insurance quotes. No need to even give away contact information until you're ready to send in that online application.
You'll be assigned to a dedicated Quotacy agent that will do behind the scenes work to make sure you're getting the best price life insurance. They comparison shop so you don't need to spend the time doing it yourself.
After getting a final policy offer from your chosen life insurance company, if you aren't happy with it, your Quotacy agent will work with you to find a better option.
You can even walk away if you decide that's what's best for you. No cancellation fees, no hurt feelings, no stress.
So, what are you waiting for?
If there is anyone who financially relies on you, or if you want to start a family soon, go get yourself a term life insurance quote.
If you have any questions about life insurance, make sure to leave us a comment. And if you're ready to get quotes, check out Quotacy.com. We're here to help you find the best deal on the life insurance you want.
Photo credit to: London Scout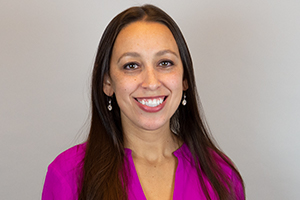 Natasha Cornelius
Marketing Content Manager
Natasha is a writer and content editor at Quotacy. She is also co-host of Quotacy's YouTube series. She can't get enough of life insurance and outside of work is also working toward her Chartered Life Underwriter designation. Connect with her on LinkedIn.