Millennials are the demographic cohort that is made up of individuals born between the early 1980s and early 2000s.  This group is also known as Generation Y or the Net Generation.  On average, Millennials are tech-savvy, in financial limbo, postponing marriage, yet having children.  I'm a Millennial, and I loathe when people categorize all Millennials into one description, but based on statistics alone, those characteristics are the average.
Tech-Savvy
Millennials grew up with computers and the Internet.  They are overall comfortable with the idea of a public Internet life.  The phrase "good things come to those who wait" may also be hard for Millennials to embrace because growing up with the Internet created the desire of instant gratification.
Financial Limbo
The economic fallout from events such as 9/11 and the market crash of 2008 have left newly adult Millennials struggling to find quality jobs that allow them to pay off their high student loan debt.  Investopedia states that Millennials face the most uncertain economic future of any generation in America since the Great Depression.
Postponing Marriage
Millennials are in no rush to get married.  According to Gallup polls, for Millennials aged 18 to 30 only 20% are married.  When Gen Xers were that age, 32% were married and for Baby Boomers, more than 40% were married.
Having Children
Although Millennials are postponing marriage, there is no evidence that shows they are postponing having children.  A Gallup poll determined that almost half of surveyed Millennials age 34 have children although they have never been married.
Because Millennials are in a bit of financial limbo, their death would wreak havoc on their surviving loved ones.
Ready to get your life insurance quote?
You're a few minutes away from great life insurance
How much life insurance do you need?
Figure out your action plan with our needs calculator
Millennials' Relationship with Life Insurance
These four characteristics all affect the way Millennials view life insurance and yet they also create a greater need for life insurance.
Term life insurance, which is the most common, most affordable, and typically the best option of life insurance, has no instant gratification other than peace of mind.  Studies show that Millennials would much rather travel, engage in a fine dining experience, or buy a cell phone, among other purchases, rather than buy life insurance.  Those purchases come with instant gratification.
Most Millennials also believe that buying life insurance is a difficult process and that it's too expensive.  What they don't realize is how far life insurance has come.  You can now purchase life insurance from your phone.  Modern consumers, like Millennials, could come to Quotacy.com and get a term life insurance quote and apply in just a few minutes – less time than waiting in line at a cell phone provider retail store.
Life Happens reports a huge disparity in what Americans think is important.  They state that Americans are willing to pay $120 annually on cell phone insurance to protect an item that cost $570 but would be hesitant to spend $156 annually for term insurance that protects something priceless: their loved ones.
Because Millennials are in a bit of financial limbo, their death would wreak havoc on their surviving loved ones.  Those especially affected would be the children of the single parent.  If that parent dies, they don't have the income of another parent to fall back on.  For these single parent Millennials, life insurance is extremely important.
There is always something that can be cut from the budget if necessary to ensure loved ones are protected, but for many this wouldn't even be needed.  The cost of term life insurance is often overestimated.  Millennials specifically overestimate the cost of life insurance by 213 percent! What this means is that for a term life insurance policy that costs $240 annually, most Millennials think that policy actually would cost $751.20 annually.  That's a huge difference.
Millennial Families Have to Rely on Strangers
As I said earlier, I am a Millennial so it's no surprise that I have a Facebook account.  Every week I am shocked at how many of my peers are sharing links to fundraising websites asking people to donate money to a family they know who just lost a mother or father that had no life insurance policy.  These grieving families are in such dire financial straits that they are turning to strangers for help.
More often than not, the families I see on these fundraising sites are young.  When you are young you think you have years left to live and you don't need to worry about any kind of back-up plan.  It's this way of thinking that explains the pages upon pages upon pages of campaigns on the Funeral and Memorials page on GoFundMe.com.
When you die, you don't want your family's last memory to be about how you left them in crippling debt trying to pay for your funeral and final expenses.  Life insurance puts you in control of the legacy you leave behind.  Right now you may be thinking that you have at least fifty to sixty years with your family, and I hope that's true, but life insurance isn't something you should postpone.  Life insurance is one of those things that you don't learn how important it is until it's too late.
Photo credit to: London Scout
Related Posts:
Life Insurance for Baby Boomers, Gen X & Y
Retirement Tips for Millennials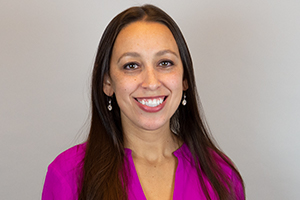 Natasha Cornelius
Writer, Editor, and Co-Host of Quotacy's Q&A Friday YouTube Series
Natasha writes and edits content and is co-host of Quotacy's YouTube series. She is also working toward her Chartered Life Underwriter (CLU) designation. When not working or studying, you'll find her throwing a tennis ball for her pitbull mix, Emmett, or curled up on her couch watching Netflix. If it's football season, the Packers game will be on.