When it comes to financial savvy, millennials often outpace earlier generations. The majority of millennials are thrifty, retirement savvy, and tend to invest in meaningful experiences and discounted quality brands rather than the latest fads. So why aren't they buying term life insurance? It isn't because it's hard to find term life quotes—they can do that online, with just a few clicks.
Despite the fact that millennials are saving more of their incomes and contributing a higher amount of their earnings to their retirement funds than any other generation, the vast majority do not decide to buy term life insurance. According to recent research, the reason millennials are not buying term life insurance may be more complicated than a simple case of "I'll get to that later" or "I'm too young to worry about that."
Millennials and Term Life Quotes: Fear of Missing Out? Not Quite.
According to researchers, millennials, just like every other generation, make life decisions—including financial ones—based on what they want and who they are. Their sense of identity isn't just individual, it's also generational. This isn't to say that millennials all think alike. This just means, according to researchers, that every generation's experience of recent history, current events, and how they perceive their futures influences their willingness to make certain choices.
Most millennials don't identify themselves as millennials based on their age. In fact, millennials identify themselves based on their values and behaviors—rather than their generation. This comes into play as they make decisions about their futures—including whether or not to buy term life insurance.
Here are a few reasons why millennials may be choosing to avoid getting term life insurance coverage.
Millennials are skeptics.
While millennials tend to be open to unconventional ideas like holistic therapies, they are committed skeptics, and that skepticism is often trained on convention (in products and lifestyle). A majority of millennials don't believe they'll see a penny of the money that they contribute monthly to Social Security.
A majority also don't put much faith in the idea of health insurance (although a majority admit to just not understanding how it works.) Millennials are the most likely age group of all Americans to be uninsured, with many preferring to invest in therapies and alternative medicine rather than scheduling preventative care visits or developing a relationship with a primary care physician.
According to some sociologists, millennials are the definition of a show me generation. For many, the idea of a possible payout upon an early death—after years of paying premiums (regardless of how extremely affordable term life quotes are for millennials)—just doesn't seem tangible or relevant enough to merit a second look.
An answer for skeptics:
Term life insurance isn't an investment that can lose value, it's iron-clad protection for your investments, savings—and most importantly—the people you love. Term life insurance isn't like health insurance (although that's incredibly important as well). While health insurance takes care of some of your medical bills—it won't pay for expenses not related to your medical care. Term life insurance can take care of all of your family's needs, pay off your debts, and replace lost income.
» Compare: Term life insurance quotes
Millennials are all about the money.
Well, not exactly. While millennials are great at saving and religious discount hunters, they have a healthy respect for the dollar but are willing to spend on goods and services that tangibly improve their quality of life.
An example? When a well-known coffee shop chain launched a spin-off chain targeted at millennials, which mimicked the look of small town coffee shops (complete with burlap coffee bean bags) it fell flat, almost immediately.
Why? Because when millennials want something authentic—they find it, on their own. They won't pay handsomely for a "vibe" or a "look." Authenticity counts for millennials, but only when its "realness" is more than skin deep.
Quality is immensely important for millennials, and in that sense, it is not surprising that some millennials would rather put those few extra dollars into a high-interest account where they can see it, rather than purchasing term life insurance, even if term life quotes are usually less than a few cups of coffee per month. For some, it can be hard to see term life insurance as a "real" asset, even if the protection it offers is very real. And that means that no matter how easy it is to get term life quotes, no matter how appealing a term life insurance plan may be, some millennials may be focused on their bottom line today.
An answer for the budget conscious:
The biggest concern for millennials is financial security, according to researchers. That means most millennials have a long-term financial strategy in mind, even if they aren't exactly putting it into practice right now.
Term life insurance is an integral part of any strong financial plan. That's because the financial assets that you accumulate will always be vulnerable to debt, expenses left unpaid because of a loss of income, or economic uncertainty. If you have a family, that means that if you pass away without life insurance, everything that you've worked for may be at risk, including your families' standard of living—the very thing that you've put so much work into maintaining.
Despite the fact that millennials are saving more of their incomes and contributing a higher amount of their earnings to their retirement funds than any other generation, the vast majority do not decide to buy term life insurance.
Ready to get your life insurance quote?
You're a few minutes away from great life insurance
How much life insurance do you need?
Figure out your action plan with our needs calculator
Millennials are living at home, staying single longer, and starting families later.
The old adage of parents experiencing empty nest syndrome as they send their kids off to college isn't a constant feature on popular news programs anymore, because millennials are increasingly returning to the nest and/or receiving financial support from middle-aged parents. While the majority of millennials are still leaving home as adults and not returning to live with their parents, a startling 30% are just staying put—even after starting their careers. According to researchers, some of this boomerang effect can partially be attributed to skyrocketing housing costs and—although job growth has been stable over the past 8 years, wages have increased much more slowly.
For example, in February 2016, wages had increased by an average of 3%. In September 2018, they had increased by 2.9% over the preceding year, but costs for renting an apartment, for example, have gone up by nearly as much—2.8%. That means that even as wages go up, millennials might be faced with housing costs (which are projected to rise by 4.5% in the next year) that match or exceed their earnings, leaving them little savings.
The bottom line? Millennials living at home with little or no rent may be focused on saving for their own place and may see even the most affordable term life quotes as an added expense that they can't afford.
Another reason why millennials may be forgoing insurance is that they are staying single and having children later. For some, being single and childless means that there's no reason to purchase insurance, low term life quotes or not. If you have no dependents or a partner, why should you bother with term life insurance?
An answer for singles:
Even if you don't have a child or a partner who needs your financial support, there may still be people who depend on you.
If you have private student loans that a loved one co-signed for you, they can be held liable and sued after your death if they are unable to pay the balance with your savings.
Millennials are also the largest segment of pet owners. 67% of these pet-owning Millennials refer to their pet as "fur babies" and acknowledge them as a part of their family. Do you have plans in place for your pet if you died? You can't name a pet as a life insurance policy beneficiary, but if your beneficiary agrees to care for your pets if something happened to you, the proceeds from the policy can help ensure your pets still maintain a good qualify of life. To learn more, check out this blog post about Pet Trusts.
The younger you are, the cheaper life insurance is. Millennials may be waiting to have children, but many still want to be a parent at some point. Planning ahead and buying life insurance now can save money by locking in the inexpensive rates.
By forgoing an artisan coffee or two per month, you can financially protect your loved ones and make sure your debt and final expenses don't fall to them.
How Term Life Quotes Can Fit into Your Budget
It's simple. As a millennial, you're well aware of the economic uncertainty that your parents' generation struggled through, and you're having none of it. So you save as much money as is humanly possible and work impossible hours to secure your financial future. You may not have a family yet (and you may not choose to in the future), but whatever life throws at you, you want to be ready.
Deciding to buy term life insurance is a simple choice—as simple as deciding that financial uncertainty is not your thing. Becoming insured doesn't mean you have to give up your apartment and move into a yurt somewhere in the wilderness (or your parent's house) to pay the premiums without wrecking your budget. Unlike whole life insurance which may sometimes cost hundreds of dollars per month, term life insurance is highly affordable for young people (and almost everyone else as well), and finding term life quotes online just takes minutes.
How affordable? Guess what costs more on a monthly basis:
A: Your Netflix and Spotify Premium subscriptions or;
One date night out to a 3D movie (without the popcorn) or;
The guaranteed best ugly holiday sweater for your friendly giant mixed pup or;
A few skeins of yarn for that not-ugly winter sweater that you'll probably never finish knitting.
B: The premium for $250,000 in term life insurance for 30 years for a healthy 30-year-old.
You guessed it (or did you?). It's not B—the financial security/peace of mind option. Just like anything else, you'll have to make room in your budget for paying for your life insurance premiums. But it's just a little bit of room—an average of $12 per month for healthy Millennials.
Sample Monthly Cost of a $250,000 30-Year Term Life Insurance Policy for Healthy, Non-Smoker
Age
Male
Female
28
$13.11
$11.61
29
$13.11
$11.61
30
$13.11
$11.70
31
$13.11
$11.82
32
$13.44
$11.82
33
$13.46
$12.04
34
$13.54
$12.04
35
$13.67
$12.04
36
$14.40
$12.68
37
$13.46
$13.33
As you can see from the table above, term life quotes do increase as you age. (And men pay a bit more than women.) Millennials will find it quite affordable, however.
Finding term life quotes online is completely painless. You don't have to give us any personal information or sit through a sales call to find out how much you'll pay for coverage.
First, you'll head over to our free quotes tool and enter a few details about you—your age, gender, smoking status, and region of the country. Click "Show My Price" and you'll see a page with a slider, showing you how affordable your term life quotes can be for different amounts of coverage. You can play around with it until you see a coverage amount and premium range that you like.
Click through and enter a few more details about your general health, height, and weight (anonymously, of course) and we'll do the rest. In seconds you'll get a range of customized quotes from America's most respected insurance companies. Once you find term life quotes that you like, you can complete your online application in less than five minutes.
At Quotacy, we've got your back when it comes to building a financially secure future. Even if you're not quite sure what you want your future to look like, you know that financial uncertainty isn't on your vision board. The simplest life hack for making sure that all of the assets that you've worked for end up in the hands of your loved ones (rather than your creditors) is to buy term life insurance. It's easy, kind of fun (at least our term life quotes tool is), and you can be done in just five minutes.
» Calculate: Life insurance needs calculator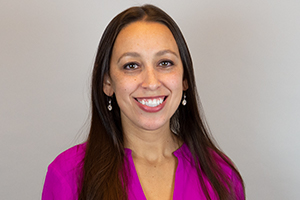 Natasha Cornelius
Marketing Content Manager
Natasha is a writer and content editor at Quotacy. She is also co-host of Quotacy's YouTube series. She can't get enough of life insurance and outside of work is also working toward her Chartered Life Underwriter designation. Connect with her on LinkedIn.