Founded by the National Council on Alcoholism and Drug Dependence (NCADD), April has been dubbed Alcohol Awareness Month. It was established to provide a focused opportunity across America to increase awareness and understanding of alcoholism, its causes, effective treatment, and recovery.
According to NCADD, an integral part of Alcohol Awareness Month is Alcohol-Free Weekend. During this weekend, NCADD extends an open invitation to all Americans to be alcohol-free. Any individuals or families who experience difficulty or discomfort in this 72-hour timeframe should contact local NCADD affiliates, Alcoholics Anonymous (AA), or Al-Anon to learn more about alcoholism and its early symptoms.
» Learn more: Substance Abuse and Life Insurance
Facts about Alcohol Abuse
Alcohol is the most commonly used addictive substance in the United States: 17.6 million people, or one in every 12 adults, suffer from alcohol abuse or dependence along with several million more who engage in risky, binge drinking patterns that could lead to alcohol problems. In addition, an estimated 88,000 people die from alcohol-related causes annually, making alcohol the fourth leading preventable cause of death in the U.S., according to the National Institute on Alcohol Abuse and Alcoholism.
A simple definition of alcohol abuse, although it's anything but, is when a person has unhealthy or dangerous drinking habits. However, it's not the same thing as alcoholism. A person who abuses alcohol is not automatically an alcoholic. If this person continues to abuse alcohol, it can lead to alcoholism, also referred to as alcohol dependence. This is when a person is physically and mentally addicted to alcohol.
The Hazelden Betty Ford Foundation provides lists of signs and symptoms of alcohol addiction which I share below. The more aware you are, the faster you can recognize the signs in a loved one and prompt earlier intervention and, hopefully, recovery.
Behavioral Signs and Symptoms of Alcohol Addiction
Always uses substance to intoxication
Uses substance at inappropriate times such as before driving, at work, or at school
Misses work or school
Damages relationships
Poor performance at school or work
Steals or borrows money from work, home, or friends
Secretive, defensive behavior about activities and possessions
Unusual mood changes
Abrupt temper outbursts
Changes in eating or sleeping habits
Changes in peer group or social group
Loss of interest in usual activities, pastimes, and hobbies
Aggressive or physical behavior
Money or valuables missing from home
Traveling to locations outside of normal range
Physical Signs and Symptoms of Alcohol Addiction
Rapid weight gain or loss
Slow or staggering walk
Inability to sleep or awake at unusual times
Unexplained bruises or marks
Glazed or red eyes
Pupils larger or smaller than usual, blank stare
Cold, sweaty palms or shaking hands
Puffy face, blushing or paleness
Extreme hyperactivity; excessive talkativeness
Runny nose, hacking cough
Nausea, vomiting, or excessive sweating
Unusual nose bleeds
Unexplained breakout of acne/rash
Unusual odors
Low or no energy
Depressed or anxious
Deterioration of personal appearance or hygiene
Ready to get your life insurance quote?
You're a few minutes away from great life insurance
How much life insurance do you need?
Figure out your action plan with our needs calculator
Alcohol's Effects on Your Health
The NCADD states that over time, excessive alcohol use, both in the form of heavy drinking or binge drinking, can lead to numerous health problems, chronic diseases, neurological impairments, and social problems, including but not limited to:
Dementia, stroke and neuropathy;
Cardiovascular problems, including myocardial infarction, cardiomyopathy, atrial fibrillation and hypertension;
Psychiatric problems, including depression, anxiety, and suicide;
Social problems, including unemployment, lost productivity, family problems, violence including child maltreatment, fights and homicide;
Unintentional injuries, such as motor-vehicle traffic crashes, falls, drowning, burns and firearm injuries;
Increased risk for many kinds of cancers, including liver, mouth, throat, larynx (voice box) and esophagus;
Liver diseases, including fatty liver, alcoholic hepatitis, cirrhosis;
Gastrointestinal problems, including pancreatitis and gastritis;
Alcohol abuse or dependence – alcoholism.
Because of how damaging alcohol abuse and addiction can be to your overall health and its mortality risk, life insurance companies take a history of any alcohol disorder very seriously.
Alcohol and Life Insurance
Firstly, it's important to note that life insurance companies will consider applicants with a history of alcohol abuse; however, if the applicant is an alcoholic that continues to drink, then this individual would not be eligible for life insurance.
» Learn more: Life Insurance and Alcohol Use: Buyer's Guide
When an applicant that applies for life insurance is a moderate to heavy drinker or has a history of alcohol abuse, life insurance underwriters will typically request the following pieces of information:
Alcohol Questionnaire Form – This form asks the applicant a few questions such as:

Have you ever been in any legal trouble?
What is your current level of alcohol consumption?
Do you currently participate in any groups such as Alcoholics Anonymous?

Motor Vehicle Records – The underwriters will review an applicant's driving history to discover if there is a history of drunk-driving arrests or reckless driving.
Attending Physician's Statement – Examining an individual's health report can unveil a number of alcohol abuse indicators. For example, a history of pancreatitis in a younger individual is highly indicative of heavy drinking.
Life insurance companies tend to categorize alcohol use as the following:
Total abstainers – This group includes those who have never indulged in alcohol and those who have taken alcohol but now abstain.
Social or occasional drinkers – This group includes those who engage in light drinking at normal social occasions.
Regular or frequent drinkers – Regular or social user of 2-3 drinks per day but less than 20 drinks per week.
Mild problem drinking – Steady or social user of 3-4 drinks daily, or about 20-25 drinks weekly. This individual shows no (or minor) signs of injury to health, no increasing or excessive use, no instability or hostile behavior, and no ratable driving violations.
Moderate problem drinking – Described as a binge drinker or a moderate to heavy drinker or using 5-7 drinks daily (26-35 drinks weekly). This individual may show evidence of injury to health, but no signs of increasing or excessive use, instability, or hostile behavior. This person may also have a history of DUIs from years past.
Severe problem drinking – Described as an excessive user of alcohol, which is more than seven drinks daily or more than 35 drinks weekly. This individual likely has evidence of major injury to health (i.e. alcoholic hepatitis or cardiomyopathy), a history of multiple DUIs with the last being within two years, and perhaps signs of increasing alcohol use, hostile behavior, and instability.
Even though underwriters use those categories as a guide, every applicant is evaluated on an individual basis and not automatically thrown into a category without details being assessed. In general, if you are a healthy individual and rarely drink or typically only drink socially, there are life insurance companies that will consider you for their best class.
If you participate in what companies consider "risky drinking", for men this is more than 14 drinks per week and for women this is more than 7 drinks per week, then you could be table rated. A table rating means you will be paying a higher price for life insurance because certain factors put you outside the normal range of risk classes that the carrier offers.
If you participate in risky drinking and show evidence of other social, legal, or health problems then your application will likely be postponed. The life insurance companies will want to wait a couple years before approving you to see if your situation improves or regresses. After waiting a few years, your rating may range from Standard to Table F depending on how long you have been in recovery.
When applying for life insurance with a history of alcohol abuse, working with an agency like Quotacy that has contracts with multiple life insurance companies is your best bet towards getting approved for coverage at a reasonable price. Not all life insurance companies underwrite alcohol the same; for example, while one insurance company will not offer a Preferred class to an applicant who had a DWI within the last five years, another insurance company won't offer Preferred if that DWI was within the last seven years.
On Quotacy.com, you can view term life insurance quotes anonymously and after you apply online, your Quotacy agent will review your application before sending it off to the insurance company to ensure your individual situation matches how that particular company underwrites. Using the example above, if you had a DWI six years ago and we notice you applied to the company that won't offer you Preferred until after seven years has passed, we'll contact you to let you know of the carrier that would be a better fit for you.
» Calculate: Life insurance needs calculator
You're in control; if you want to take your chances with the first carrier you're more than welcome, if you'd like to switch, we can make sure that happens too! Quotacy is here to make applying for life insurance as easy of an experience as possible.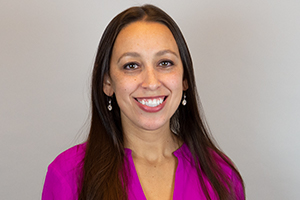 Natasha Cornelius, CLU
Senior Editor and Life Insurance Expert
Natasha Cornelius, CLU, is a writer, editor, and life insurance researcher for Quotacy.com where her goal is to make life insurance more transparent and easier to understand. She has been in the life insurance industry since 2010 and has been writing about life insurance since 2014. Natasha earned her Chartered Life Underwriter designation in 2022. She is also co-host of Quotacy's YouTube series. Connect with her on LinkedIn.