Organ donation is one of the most significant gifts you can give to another human being. Not only are organ donations life-saving, but they also help enhance the quality of life of the recipient. 
However, the process of being an organ donor isn't straightforward. A lot goes into the process of organ donation, right from the registration of the donor to the transplant process.
Organ donations can usually be of two kinds – deceased and living. One might choose to donate any one or more of their organs after they die, which is referred to as a deceased donation.
There are many crucial steps involved in the process, which includes the following:
Registration as a donor
Brain death testing
Organ procurement
Authorizing donation
Matching donor and recipient
Transplanting the organ(s)
One can also choose a living donation where you can donate a kidney, a part of your liver, or a part of your lung to another person in emergency need.
Again, registration as a donor, health testing, organ matching, and getting all legal paperwork done are crucial steps here. To get a better understanding on organ donation, let's dive into the details.
Want to see what you'd pay for life insurance?
Compare the best prices from the names you know and trust, all in one place with no commitments.

Who can be an organ donor?
Regardless of your age, gender, ethnicity, or race, anyone can become an organ donor, the elderly and babies included.
In cases where the prospective organ donor is less than eighteen years of age, parental consent is legally required to go ahead with any steps related to the procedure.
When you register as an organ donor, you can choose either deceased organ donation, living organ donation, or both.
Living organ donation: In the event that you choose living organ donation, you are usually allowed to donate a kidney, a part of your liver or lung, as well as other body tissues, including bone marrow, skin, and stem cells.
Deceased organ donation: If you choose deceased organ donation, you can choose to donate your heart, pancreas, lungs, kidneys, and more.
Overall, the organs that you can choose to donate other than the ones already mentioned above include the following:
Small intestines
Large intestines
Bones
Middle ear
Vascular composite allografts
Connective tissue
Organ donors can either be someone that the recipient knows personally or a stranger. Even then, the donor can choose to meet with the recipient or reveal their identity to them or not.
There are typically five kinds of organ donors:
First-degree relative (parents, siblings, children, spouse)
Other biological relatives (aunt, uncle, nephew, niece)
Biologically unrelated acquaintance (friend, co-worker)
A stranger who comes to know about your condition
A good Samaritan or undisclosed stranger donor
All organ donations are subject to health, vitality, and match tests, after which the transplant takes place. Often, it can get very difficult to find a match.
Plus, there are not many registered organ donors at any given point, so your choice to donate can potentially help save many lives. Do note that you can opt-out of the organ donation process whenever you wish to.
This also goes for parents. If they have a child that's under the age of eighteen and have consented to a donation, they can withdraw that consent whenever they choose to.
Life-Threatening Conditions That Donation Can Address
Heart Transplants
Coronary Heart Disease
Cardiomyopathy
Congenital/Valvular Heart Disease
Hypertensive Heart Disease
Lung Transplants
Alpha-1 Antitrypsin Deficiency
COPD
Cystic Fibrosis
Emphysema
Idiopathic Pulmonary Fibrosis
Primary Pulmonary Hypertension
Kidney Transplants
Polycystic kidneys
Nephrosclerosis
Chronic pyelonephritis
Glomerulonephritis
Diabetes mellitus
Kidney stones
Renal cell carcinoma
Wilms' tumor
Liver Transplants
Primary sclerosing cholangitis
Acute hepatic necrosis
Cirrhosis
Metabolic diseases
Portal hypertension
Hepatitis (viral, autoimmune and idiopathic)
Liver tumors
Biliary atresia
Intestinal Transplants
Short gut syndrome
Other malabsorptive bowel problems
In addition to saving lives, some donations can improve the lives of their recipients through the gift of new eyes for the blind, skin grafts for severe burn victims, and even bone and muscle in some specific cases to help reconstruct limbs lost in accidents.
One donor's organs alone can save up to eight lives, but a gift of other tissues can dramatically improve the lives of upwards of 30 people per donor.
» Learn more: The How, Why, and Where of Donating Blood
Becoming an Organ Donor
A single organ donor who chooses to donate multiple organs can save up to fifty lives.
From cornea donations to connective tissue donations to heart and kidney donations. If a match is found, an organ donor can change and improve the lives of numerous people.
Most organ transplants need to be performed within twelve hours of the donor's death. Plus, the organ needs to be harvested from the donor's body within four hours of their death.
A donor's body is treated with utmost respect and dignity throughout the process. This is true for not just living donations but deceased donations as well.
One of the biggest advantages for donors in this regard is that the entire process of organ donation won't cost them anything at all. Choosing to donate your organs is free, so it won't be an economic burden on you or your family.
When choosing to become an organ donor, it's important to let your loved ones know. Organ donation can be a sensitive topic for families, but it's a critical discussion, especially if you choose to do a deceased donation.
As mentioned before, organs need to be harvested from a deceased body within four hours of their death. When this time comes, the process of organ donation shouldn't come as a shock to your family and friends.
» Learn more: How Organ and Tissue Transplants Can Affect Buying Life Insurance
Donate an Organ and Save a Life
Choosing to donate your organs is one of the most selfless things you can do. You will be giving someone the precious gift of life and help them lead a healthy and fulfilling life.
Not only that, you'll also be giving their friends and family a chance to spend more time with them.
At Quotacy, we understand how much of an impact your life has on your loved ones. This is why life insurance is so important and essential for keeping your family's financial future secure. Especially if they rely on your income to live the lifestyle they currently do.
Life insurance will give them the means to recover financially and save them from leaving behind the life you've worked so hard to provide.
Ready to see what you'd pay for life insurance? Start with a free quote today.
Not sure how much life insurance you need? Check out our free life insurance needs calculator.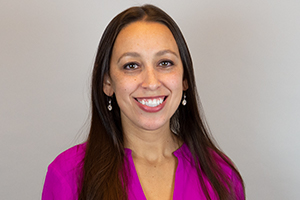 Natasha Cornelius, CLU
Senior Editor and Life Insurance Expert
Natasha Cornelius, CLU, is a writer, editor, and life insurance researcher for Quotacy.com where her goal is to make life insurance more transparent and easier to understand. She has been in the life insurance industry since 2010 and has been writing about life insurance since 2014. Natasha earned her Chartered Life Underwriter designation in 2022. She is also co-host of Quotacy's YouTube series. Connect with her on LinkedIn.