We understand that you have loved ones you want to protect.  If there are people who depend on you, life insurance can help if you died prematurely.  But what if you are unemployed?  Can you still get a life insurance policy?  There are some factors the life insurance company will take into consideration if you want to apply for life insurance and are not employed.
How Long You've Been Unemployed
If you are in a bout of short-term unemployment, such as a lay-off, there is a good chance you can still be approved for life insurance.  If you have history of steady employment and plan on working again soon, many carriers would approve your application.
If you have a good skill-set and have made a decent income in the not-too-distant past, there is a good chance you would have your application approved since the chances of you getting a job are good.
If you have worked in an industry that typically has jobs-a-plenty, insurers will view your application more favorably.  If you have worked in an industry that is on a decline, such as a dial-up Internet installer, you might have a little more trouble getting insurance.
If you stopped working to be a stay-at-home parent, this is a different situation.  While you are technically "unemployed," you still work.  The duties of a stay-at-home parent total many jobs in one.  Typically, life insurance companies will allow a stay-at-home parent to have coverage equal to that of the breadwinning spouse.  If the breadwinner makes a substantial amount of money and has a substantial amount of life insurance coverage, carriers may cut the coverage for the stay-at-home parent in half.  Needless to say, having life insurance coverage on both parents is vital.
If You Have Assets
Along with figuring out how your health plays into the company's risk to insure you, they also have to consider your financial situation.  Not only do you pay to keep a policy in force, but the insurer takes on costs as well such as administration costs, marketing costs, costs of death claims, and the costs of your medical exam and testing.  These costs take years to recover, and policy lapses because the policyholder cannot pay are not something they look forward to.  If you are unemployed, but have other means of income or are a good penny-pincher and have a decent savings, the insurance company may approve your application if they feel you have the means to pay the premiums.
If you have been unemployed for some time and don't have means of steadily paying premiums, your life insurance application most likely will be post-poned or declined altogether.  Term life insurance is the most affordable type of life insurance coverage and much easier to get approval for if you are unemployed.
Term life insurance is the most affordable type of life insurance coverage and much easier to get approval for if you are unemployed.
Ready to get your life insurance quote?
You're a few minutes away from great life insurance
How much life insurance do you need?
Figure out your action plan with our needs calculator
To increase your chances of getting life insurance, consider the following:
Work with experience – Quotacy has experience working with many life insurance carriers so we can shop your case with multiple insurers and find which carrier is more favorable to your situation.
Be able to show you are capable – Having a copy of your resume ready to send to the insurer, and perhaps even having a list of jobs you are applying for may help your case. The key is to demonstrate that your unemployment status is short-term.
Show your financial strength – Having evidence that you are financially stable, and have a track record of it, may sway a company to see your application more favorably. Proof of this can include saving and/or investment accounts, having little to no debt, and having good credit.
Apply for a lower amount – If you are unemployed, but apply for a $500,000 policy, the insurance company is going to be a little leery of this. The more coverage, the higher the premiums and the insurer is going to be concerned that you won't be able to keep up with the payments.  Applying for a lower amount may be much easier to get approval for.
Getting a term life insurance quote with Quotacy is free and your personal information isn't required until you are ready to apply.  We want to make buying life insurance easier and will help you get the coverage right for you.
Photo credit to Giuseppe Milo.  Photo edited for size.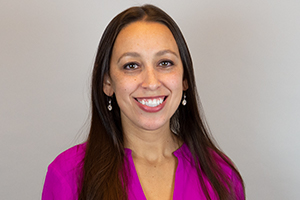 Natasha Cornelius
Writer, Editor, and Co-host of Quotacy's Q&A Fridays
Natasha is the content manager and editor for Quotacy. She has been in the life insurance industry since 2010 and has been making life insurance easier to understand with her writing since 2014. When not at work, she's probably studying and working toward her Chartered Life Underwriter (CLU) designation while throwing a tennis ball for her pitbull mix, Emmett, or curled up on her couch watching Netflix. If it's football season, the Packers game will be on. Connect with her on LinkedIn.