According to recent research, more than 86% of American consumers believe that a life insurance policy is an essential component of a solid financial plan, but they find choosing between term life insurance and whole life insurance quotes an intimidating challenge.
If you've made an attempt at DIY research, you might agree with the masses on that matter.
Studies show that consumers find much of the information available online on how to choose term life insurance policies to be limited, overtly sales-oriented, or simply too confusing. There is an abundance of online how-to guides full of confusing jargon rather than the numbers that matter most—how much your premiums might cost, what types of coverage a potential provider might offer, and how much insurance makes sense for your family.
» Calculate: Life insurance needs calculator
Before making that decision, you should be certain that you know the differences between the two most common types of life insurance.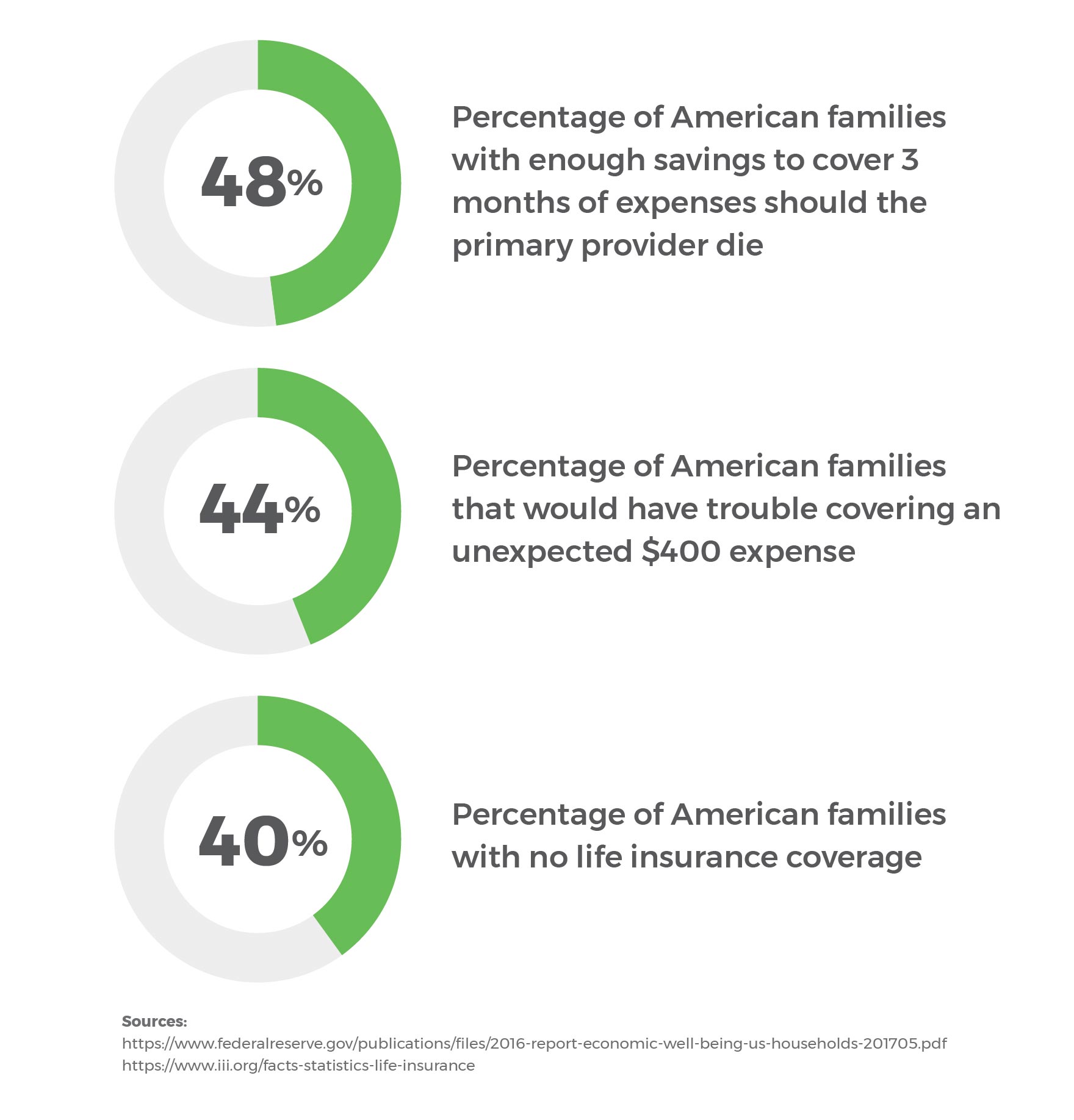 First, let's cover a few basics. A life insurance policy pays a set cash benefit to your surviving family upon your death. That payment will be tax-free, according to current IRS regulations. Your monthly premiums will vary, according to the size of your policy, and personal details about you—such as your health and age—that generally impact the length of your lifespan.
Having adequate life insurance protection is a critical part of your financial security. Left unprotected, your family will face significant expenses in addition to the loss of your income. Attempting to cover end-of-life costs without a safety net to protect your savings could be catastrophic to your family's financial security.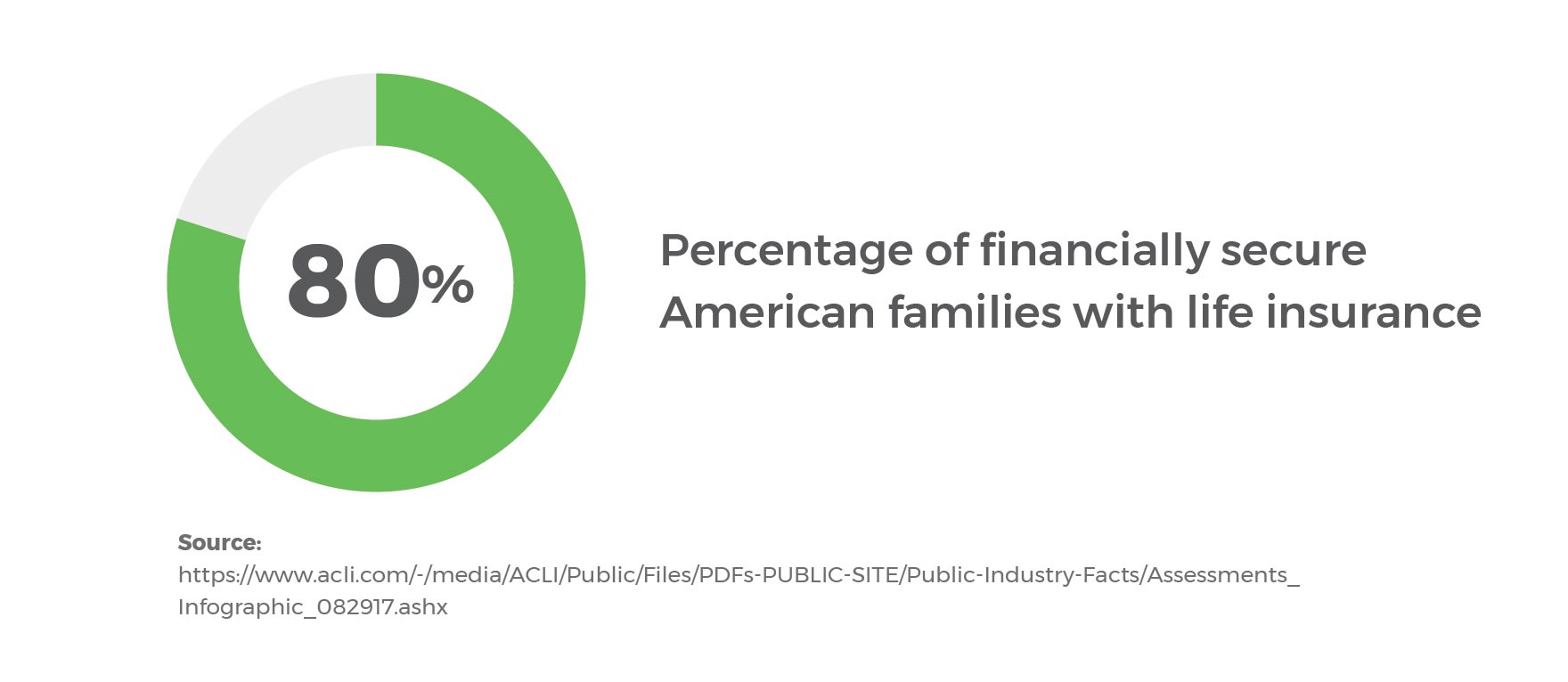 Funeral Costs – The average funeral costs between $6,000 to $10,000 depending on the type of burial service chosen.
Probate Costs – Estate administration and probate expenses may run from 2% to 8% of the total value of your estate—meaning your home, cars, and stocks that you leave your family.
Standard of Living – Your family will need to receive a minimum of 75% of the income that you, as a wage earner, brought in to the household in order to maintain the same standard of living. That's not including mortgage expenses.
While term life insurance is often thought of as the best choice for most families, you should still consider whole life insurance quotes as a viable option. It simply depends on your financial goals.
Ready to get your life insurance quote?
You're a few minutes away from great life insurance
How much life insurance do you need?
Figure out your action plan with our needs calculator
Term vs. Whole Life Insurance: What's the Difference Anyway?
Term Life Insurance
Offers protection for a set time period, often in increments of 10, 15, 20, 25, 30, or 35 years.
Monthly premiums are far lower than those for whole life policies, which are 10 to 15 times more expensive.
Term life insurance doesn't accumulate equity as you pay your premiums, and your coverage ends when your policy's term finishes.
Whole Life Insurance
Whole life insurance is permanent insurance, offering coverage during your entire life.
Monthly premiums will most likely be much higher than those for term life insurance. Many people can get substantial term life insurance coverage for as little as $20 per month.
Often builds equity—or a cash value—that you can use as collateral for a loan or withdraw to cover immediate expenses.
Making an informed choice about which insurance quote you accept means that, in addition to uncovering the hard numbers, you'll need to interpret them within the context of your unique short-term and long-term financial goals.
We've put together a few helpful tips that should help you separate the fluff from the substance in order to find a plan that works for you.
1. Go Back to Your Family's (Financial) Future
It's time to sit down and crunch some numbers.
Your immediate ability to afford a whole or term life insurance premium shouldn't compromise your financial security. You can use our Insurance Needs Calculator to find out how much insurance makes sense for your family.
Take a realistic look at the incremental changes you'll have to make in income, lifestyle, and financial management to meet your short-term financial needs and afford the kind of estate planning that you aspire to.
You'll need a reliable tool to research insurers, comparison shop between insurance quotes, and connect with our advisors in order to have accurate data to support your financial decisions.
2. When Comparing Term Life Insurance and Whole Life Insurance Quotes, Remember to Buy What You Can Afford
Let us explain.
Your family's needs, composition, and goals will change over time as will the economic climate. Traditional insurance solutions or current conventional wisdom might not apply to you in ten years, or even a year from now. While term life insurance is often thought of as the best choice for most families, you should still consider whole life insurance quotes as a viable option. It simply depends on your financial goals.
If your primary concerns are providing protection for your family and keeping premium costs low, term life insurance may offer you the flexibility and affordable payments that you're looking for. Plus, you can convert your term life policy to a whole life policy or universal life insurance policy if you decide the latter is a better choice.
If your aim is building significant cash equity that you can utilize for a major expense in ten years or more, and you can manage higher premiums, a whole life insurance plan might be a good option.
If you are unsure of which will work best for you, your life insurance advisors can help you determine which policy will best serve your long-term savings goals. Remember, Quotacy offers free insurance advice to any consumer interested in learning about their options.
» Compare: Term life insurance quotes
3. Question Everything
Skeptics make the best financial decisions.
As a final reminder, don't forget to question everything. This even includes your own understanding of your family's needs when choosing between term life vs. whole life insurance quotes.
Insist on pricing and policy option transparency from your potential insurers. You shouldn't have to spend an hour on the phone to find out if a provider is a good fit for your family's financial plan.
The research necessary to find a solution for your family can be a challenge, which is why, at Quotacy, we provide a free tool that allows you to compare and select the best term life insurance quotes from America's most respected insurers. Interested in whole life insurance? Contact us to connect with our whole life insurance providers.
Ready to get started? Click here to get an online insurance quote.
» Learn more: Term vs Whole Life Insurance Guide
Quotacy is the country's leading broker for buying life insurance online. We are obsessed with making it easy for everyone who has loved ones who depend upon them to have life insurance.