Are term life insurance rates worth the investment?
The short answer, yes.
Term life insurance is affordable. It's customizable.  And It's easy to understand.
Plus, the benefits certainly outweigh the costs as we'll see today.
But before you can make the decision to purchase a policy for yourself, you should know all the facts. Luckily, that's exactly what we'll be going over here.
We'll also help you find affordable term life insurance rates using our free quote calculator.
» Compare: Term life insurance quotes
So let's start at the beginning and get a few basics under your belt.
What is term life insurance?
Term life insurance, also referred to as term insurance, is a type of life insurance that gives you coverage during a specific period of time called a term.
That period of time, or term, could last anywhere from 10, 15, 20, 25, 30, 35, or even 40 years.
If you die during that term, your beneficiaries receive a payout called a death benefit.
With term life insurance, you can choose anyone with an insurable interest to be one of your beneficiaries. For example, your spouse, children, or even a charity you feel strongly about could be your beneficiary.
On the flipside, if you die after the specified term has passed, there is no death benefit.
Why choose a term life insurance policy?
The purpose of having life insurance is to provide financial protection for those you may unexpectedly leave behind.
So how do you know if it's right for you?
It's simple.
Answer the following question: Do you have anyone, including family members, partners, friends, or others, who depend on you financially?
If you answered yes, then you need life insurance.
» Calculate: Life insurance needs calculator
Fortunately, there are term life insurance rates fit for every budget—especially when you buy your policy when you're young and healthy.
Term life insurance is affordable.
Term life insurance is much more reasonable cost-wise than most types of life insurance because it's temporary.
Purchase your term life insurance when you're young and you'll have much lower rates. As you age, you may have more health concerns that could raise your premiums.
Here's an example:

Susie Sunshine is a healthy, non-smoking, 30 year-old. She can buy a 20-year, $500,000 term life policy for $20 per month. If she dies anytime during that 20-year time frame, her beneficiaries will receive $500,000.
Another thing to consider is that you choose the length of your coverage term to fit your unique needs.
You choose how long you'll be covered.
The most common type of coverage is called level-premium term life; this type of policy allows you to lock in a specific rate for the entire length of your term.
When deciding the length of your term, keep in mind that not everyone's needs are the same across the board. This means there's no one-size-fits-all term life insurance rate for everyone.
When it comes to protecting your loved ones with life insurance, you need to consider your debts, household expenses, your children, future college expenses, etc.
When you have this information you can accurately decide the amount of coverage and the length of term that's best for your needs and situation.
Do you have anyone, including family members, partners, friends, or others, who depend on you financially? If you answered yes, then you need life insurance.
Ready to get your life insurance quote?
You're a few minutes away from great life insurance
How much life insurance do you need?
Figure out your action plan with our needs calculator
Here's another example to put this in perspective:

If you have young children, you'll want to choose a term length with them in mind. In this case, a 20- or 25-year term policy would support them if you were to die before they reached adulthood. Raising children is very expensive and college tuition isn't going down anytime soon.
Many term policies offer the flexibility to convert to a permanent life insurance policy (whole life insurance or universal life insurance) during your term, regardless of your current health situation.
This is a great option to have in the event you experience unexpected life changes and you think a permanent policy would fit your situation better.
Be sure to check when your term insurance policy's conversion expiration date is.
Some carriers only allow conversions within the first few years while others will allow it at any point during the policy's duration. We cover more about how term conversions work in another blog post.
» Learn more: How Do Term Conversions Work?
Term life policies are also easy to understand.
The simplicity of a term policy is another advantage.
You purchase the term policy for the length of time you want coverage.
If you die during that term, your beneficiaries receive the death benefit.
If you don't die during that term, there is no payout.
When the term ends, the policy ends and you no longer have to pay your premiums.
It's really that simple.
And it's even easier to browse for term life policies online at Quotacy to find the best one for you.
Term life policies can be purchased online on your own time.
Most of us already shop for everything online (thanks, Amazon), so why should life insurance be any different?
Here at Quotacy, we offer you just that; the convenience of shopping for term life insurance online, at your own pace, and even in your pajamas.
With our easy-to-use and, dare we say it, fun quoting tool, you can easily browse current term life insurance rates and see how much investing in a policy would actually cost you.
Plus, since we also work with multiple insurance companies, you can rest assured knowing that you're getting the best price for your situation.
Give it a try and see how easy it is to offer your loved ones the financial protection they deserve.
» Compare: Term life insurance quotes
Photo credit to: Thomas Galvez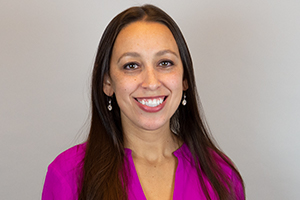 Natasha Cornelius
Marketing Content Manager
Natasha is a writer and content editor at Quotacy. She is also co-host of Quotacy's YouTube series. She can't get enough of life insurance and outside of work is also working toward her Chartered Life Underwriter designation. Connect with her on LinkedIn.