For the most part, buying term life insurance isn't too complicated.  You choose how much coverage you want and for how long, apply, and then wait to hear back from the life insurance company.  There are certain insurance situations to avoid, however, to get the most out of your life insurance policy.
The life insurance mistakes we're going to discuss today generally have two things in common:
They have the potential to end up costing money and aggravation.
They can be avoided or, if found in time, can be corrected quickly and inexpensively.
With most of these mistakes, someone other than yourself and your beneficiaries will likely profit.  Those who do end up profiting are usually the IRS, probate lawyers, or creditors.  We want your life insurance death benefit going to your loved ones, not Uncle Sam.  Let's go over these life insurance mistakes so you know what insurance situations to avoid.
1 – The Insured's Estate Has Been Named Beneficiary
Now, when filling out a life insurance application, few people actually write "My Estate" on the beneficiary line.  However, if no beneficiary is listed then life insurance companies default the insured's estate as the beneficiary.
If the estate is the beneficiary, the access of the heirs to the death benefit proceeds is delayed because the money must go through probate.  In some cases probate can cause delays of a year or more.  Any asset forced through the probate process also becomes part of public record, so privacy is lost.  Insurance proceeds that run through the estate may be subjected to lawyer fees.  Furthermore, in most cases the life insurance death benefit proceeds can become subject to the deceased insured's creditors.
2 – The Policy Has No Named Contingent Beneficiaries
It's not uncommon for people to only name primary beneficiaries and no contingent beneficiaries, but this has drawbacks.  If no contingent beneficiary is named and the primary beneficiary has predeceased the insured, the insured's estate more often than not becomes the default beneficiary (see mistake #1).
Name a contingent beneficiary.  Better safe than sorry.  Some policyowners even go above and beyond and name a tertiary beneficiary should both the primary and contingent beneficiaries be unable to claim the death benefit.
Ready to get your life insurance quote?
You're a few minutes away from great life insurance
How much life insurance do you need?
Figure out your action plan with our needs calculator
3 – Naming a Minor or Impaired Person as a Beneficiary
A common example of this is when one parent names their spouse primary beneficiary and their young child contingent beneficiary.  However, in the event that both parents unexpectedly die at the same time (e.g. a car accident) while their child is still a minor, a court-appointed guardian will need to be named and will have control over the death benefit proceeds until the child is a legal adult.  The court processes involved can become expensive and create delays.
One method to avoid this mistake is to name minor children or impaired individuals as beneficiaries of a trust and then name the trust as the beneficiary of the life insurance policy.  A second method is to set up custodianship under Uniform Transfers to Minor Act (UTMA).  More information on these methods can be found in our blog post Can a Minor Be a Beneficiary?
4 – Using Unclear Beneficiary Language
In a court case in 2014, a woman named Edna Jean Turgeon listed six beneficiaries, one of whom she dubbed "unborn grandchild".  The situation was that her daughter, one of her beneficiaries, was pregnant and she wanted to include this unborn child as a beneficiary.  The problem was the by the time Edna died, her daughter had given birth to not only one but three children.  Edna never took the time to update her beneficiaries and the court decided that because Edna used the language "grandchild" instead of "grandchildren" that only the first born of the three additional grandchildren was entitled to the death benefit.
The lesson learned is that policyowners need to ensure the language used encompasses what your actual desires are and annual policy reviews are very important.
5 –Ownership That Creates Tax Issues
If the policyowner and insured are the same person, the policyowner can rest assured that any beneficiary he or she chooses will receive the death benefit proceeds tax free.  However, if a third party owns the policy, it could create a tax problem.  For example, let's say Jane owns life insurance on her husband John and designates their son James as beneficiary.  At John's death, Jane will be considered to be making a taxable gift to their son James.  An easy way to avoid this is for Jane to name herself the beneficiary or for John to be both the policyowner and the insured.
6 – Policies That Have Not Been Reviewed After a Life Event
Marriage.  Divorce.  Adoption.  Birth of a child.  These are all examples of life events in which it's imperative you review your life insurance policies and make any changes necessary.  There have been countless cases in which couples remarry and never update their beneficiaries and their ex-spouse receives the entire death benefit proceeds leaving their current spouse with nothing.  Or you have situations like Edna Turgeon in which you accidentally deny grandchildren death benefit proceeds.
You're already off to a good start by researching life insurance.  Keep these mistakes in mind when you apply for life insurance.  Applying for life insurance online at Quotacy is easy and if you have any questions along the way our agents are only an email or phone call away.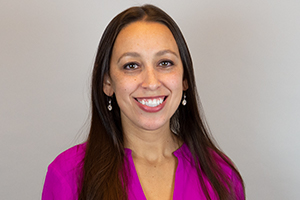 Natasha Cornelius, CLU
Senior Editor and Life Insurance Expert
Natasha Cornelius, CLU, is a writer, editor, and life insurance researcher for Quotacy.com where her goal is to make life insurance more transparent and easier to understand. She has been in the life insurance industry since 2010 and has been writing about life insurance since 2014. Natasha earned her Chartered Life Underwriter designation in 2022. She is also co-host of Quotacy's YouTube series. Connect with her on LinkedIn.