Not 100% confident whether you need term life insurance or whole life insurance? Here are brief descriptions, followed by the major differences to help clear things up.
Term life insurance: This is generally the best option for most families. It's easy, affordable and can last 10 to 40 years with coverage from $50,000 to millions.
Whole life insurance: Typically, 10-15 times more expensive and mainly beneficial to those with specific long-term needs, such as business continuation or estate tax benefits. But coverage lasts your entire lifetime and it has a savings component.
Differences between whole and term life insurance:
Term life insurance:
Lasts for a set amount of time
Relatively inexpensive
Replaces income for set period
Guaranteed fixed death benefit
Guaranteed fixed payments
Whole life insurance:
Lasts your entire life
10-15X more expensive
Accumulates cash value
May pay dividends
Can borrow against value or cash out
Term life insurance is the best option for most families. It's simple to understand, affordable, and easy to apply for. Whole life insurance is more complex and talking to an agent first to determine your needs is recommended.
You can find a more in-depth look on Whole Life Insurance vs Term Life Insurance here: Term vs Whole Life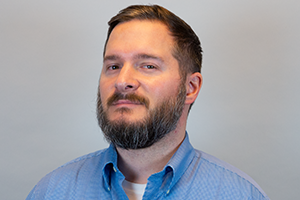 Greg Lewerer
Director of Creative Strategy
Greg is Quotacy's Director of Creative Strategy. He has an eclectic past from working on movie scripts to creating ad campaigns for major brands. His love of creative solutions drove him to strategy, and he now uses his powers to help families protect their loved ones. Outside of work, Greg spends his time off the grid hunting, fishing, camping, biking, hiking, and walking his dogs.