Daenerys Stormborn of the House Targaryen, First of Her Name, the Unburnt, Queen of the Andals and the First Men, Khaleesi of the Great Grass Sea, Breaker of Chains, and Mother of Dragons has a lot to be proud of. Not only is she well on her way to winning back the Iron Throne, freeing thousands of slaves along the way, but she also brought dragons back into existence. Let's discuss estate planning for your pets.
Daenerys currently does not have a husband or any human children of her own. Her children are her three dragons: Drogon, Rhaegal, and Viserion. 
Highlight for spoiler: [
RIP Viserion… maybe?!

]
To no one's surprise, there are quite a number of people within the Seven Kingdoms who would like Miss Stormborn to no longer be living. There are those who would also like to take control of her dragons.
If estate planning was common on Game of Thrones, Daenerys, being a very intelligent planner, would definitely make sure to do everything in her power to make sure her dragons would be taken care of if she died.
Estate Planning for Pet Trusts
Not that long ago, lawyers would think you were quite odd if you asked them to create a document to ensure your pet trusts would be taken care of even after you were gone. In the Disney movie The Aristocats, Madame Bonfamille tells her lawyer that she wants her will to state that she is leaving her entire estate to her cats. Her lawyer is absolutely dumbfounded, as is her sneaky, eavesdropping butler, but you'll have to watch the movie to see how that plays out.
The movie does not mention, however, that you cannot name cats as beneficiaries of your estate. What Madame Bonfamille could have done was name a trusted person the beneficiary and state in her will that this person is to receive money in order to take care of her cats. One negative to naming pet provisions in a will though is that wills go through probate. Courts have the ability to change what a will states and the process takes much longer than you would probably like.
» Learn more: The Importance of Writing a Will
Another option in planning ahead for your pet is to create a Pet Trust. The idea of leaving money to man's best friend has become so commonplace that pet trusts are now valid is nearly every state.
A trust gives assurance that your pet will be taken care of according to your wishes because there are three key individuals involved:
The trustee – controls the money and decides when and how it gets paid out.
The caretaker – looks after the pet and goes to trustee to receive funds to pay expenses.
The enforcer – in charge of making sure the trustee and caretaker aren't mishandling funds.
These don't necessarily have to be separate people, but it's best you take the time to name who does what or else the court will decide.
You can name the trust the beneficiary of retirement accounts and life insurance policies, amongst other accounts. With the trust you can leave detailed instructions on how your pets should be cared for and what you want to have happen to any remaining funds once the pets die.
» Learn more: What Is a Trust?
Real-Life Cases of Pet Trust Funds and Estate Planning
Now, some of you may be thinking that leaving a $1 million dollar life insurance policy to a cat is a little crazy, but heli-skiing is crazy too and lots of people do that. There are quite a few cases you can read about in news articles of wealthy pet owners leaving their fortunes to their furry friends.
I am not advising you to create a pet trust and leave your $500,000 life insurance policy entirely to Mr. Nugget. I do recommend you doing something in regards to making sure your pet is cared for if he outlives you.
See what you'd pay for life insurance
Comparison shop prices on custom coverage amounts from the nation's top carriers with Quotacy.
Why Estate Planning for Your Pet Is a Good Idea
Sara Amundson, a director of legislative affairs for the Humane Society, says that in the United States four to six million cats and dogs are euthanized every year and a large number of these are because the pets are left uncared for after their owners die.
Talk to a trusted family member or friend about being the caregiver of your furry loved ones if something happened to you. Tell them you plan on leaving aside money specifically for your pet. State who is to be responsible in your will.
Remember, you can have more than one beneficiary of a life insurance policy. As an example, you can choose to have 90 percent of the death benefit go to your niece and the remaining 10 percent be put into the trust that was created to protect your pets. A nice bonus is that you can even choose to specify that the remaining money be left to your favorite charity after Rex passes away.
You have lots of options when it comes to life insurance. Get started on planning for your loved ones' financial futures today by getting a term life insurance quote. We'll be with you every step of the way and are here to answer any questions you may have.
» Calculate: Life insurance needs calculator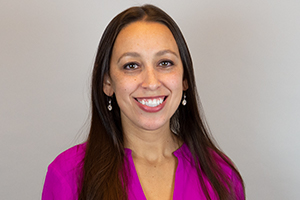 Natasha Cornelius, CLU
Senior Editor and Licensed Life Insurance Expert
Natasha Cornelius, CLU, is a writer, editor, and life insurance researcher for Quotacy.com where her goal is to make life insurance more transparent and easier to understand. She has been in the life insurance industry since 2010 and has been writing about life insurance since 2014. Natasha earned her Chartered Life Underwriter designation in 2022. She is also co-host of Quotacy's YouTube series. Connect with her on LinkedIn.