Grandparents have always been important members of the family. Aside from the obvious fact that if it weren't for them, there'd be no you, grandmas are always ready with a pot roast when you visit, and grandpas always have a new joke… at least that's what I've come to expect from my grandparents!
As great as these little treats are, as of late, grandparents have become even more essential in the lives of their grandchildren. With every year the goes by, more and more grandparents are raising their grandchildren.
The U.S. Census Bureau released in 2014 that 7 million grandparents live with a grandchild. Even more surprising is that 2.7 million grandparents were raising their grandchildren and about 39 percent of these grandparents have been caring for them for 5 years or more. From the 1992 to the 2012 census, the percentage of grandparents living with grandchildren rose from 7 to 10 percent.
According to a demographer from the Census Bureau, there are three main trends that account for these increases:
Increased life expectancy
Increase in single-parent families
Increase in percentage of women who work outside the home.
As of 2013, the average life expectancy for an American woman is 81.3; for American men it's 76.5. However, just because people are living longer, doesn't mean they are also able to independently take care of themselves.
Many times adult children take in their elderly parents to care for them. These individuals are known as the "sandwich" generation because they take care of their children and at the same time become caregivers to their parents. With single-parent families and both parents working outside the home, grandparents may move in to help take care of their grandchildren.
» Learn more: Generation X – The Sandwich Generation
Children spending quality time with their grandparents is a wonderful thing, but with more responsibility for their grandchildren, grandparents need to think a little harder about their financial futures. Their finances now affect more than just themselves.
With grandparents taking lead on rearing responsibilities, life insurance has become very important. For grandparents whose responsibilities lie mainly in pot roast-cooking and joke-telling, life insurance is important for estate and legacy planning, but for those grandparents who are also raising grandchildren, life insurance is important to make sure those children lead happy, healthy lives, even if one or both of their grandparents pass away.
As a grandparent, if you already have life insurance it may be vital to review your policy. Is it set up with consideration for your grandchildren? Be sure to consider how much coverage you own, and who the beneficiaries are.
If you do not yet have life insurance, it's not too late. Life insurance can still be affordable, especially term life insurance. It all depends on your age, the product, coverage amount, and the underwriting. Life insurance can be easily customized for your specific needs.
As a grandparent, if you already have life insurance it may be vital to review your policy.  Is it set up with consideration for your grandchildren?
Ready to get your life insurance quote?
You're a few minutes away from great life insurance
How much life insurance do you need?
Figure out your action plan with our needs calculator
Contact the team at Quotacy if you are concerned about your current life insurance needs. Whether you need extra coverage, a new life insurance policy altogether, or you just aren't sure, we can help.
You can start by running term life insurance quotes to see some cost estimates. While some quoting engines require you to enter personal contact information to see quotes, Quotacy doesn't require that. You'll be able to window shop as long as you need until you're ready to apply. For your loved ones, and for your own peace of mind, consider life insurance today.
References:
10 Percent of Grandparents Live with a Grandchild, U.S. Census Bureau, October 2014
To Grandmother's House We Stay, Pew Research Center, September 2013
Less than half of U.S. kids today live in a 'traditional' family, Pew Research Center, December 2014
United States Life Expectancy Public Data, World Bank.org, 2013
Photo credit to: O.C. Gonzalez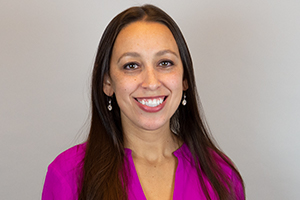 Natasha Cornelius
Marketing Content Manager
Natasha is a writer and content editor at Quotacy. She is also co-host of Quotacy's YouTube series. She can't get enough of life insurance and outside of work is also working toward her Chartered Life Underwriter designation. Connect with her on LinkedIn.