When deciding which type of life insurance is best for your unique situation, the two most common options are term life insurance and whole life insurance.
There are a number of factors to consider, but before we dive into the details, here are brief descriptions of what sets the two apart.
Term life insurance: Coverage is temporary, which can last 10-40 years and have coverage amounts ranging from $50,000 to millions.
Whole life insurance: 10-15X more expensive, but coverage is forever, and it has a savings component that accrues cash value.
Typically, term life insurance is the best option for most families because it protects them during their most financially-vulnerable years. So, only paying for coverage during that time makes the most economical sense.
However, even though whole life insurance is 10-15X more expensive, there are some situations when the benefits can be worth the cost, especially for those with specific long-term needs.
To help you with your decision, here are the three most important things to understand:
When is term life insurance better?
When is whole life insurance better?
Should I buy term or whole life?
Deciding whether to buy term, whole, or both depends on your lifestyle and financial situation. But for most families, term life insurance is the best option.
Want to see what you'd pay for life insurance?
Compare the best prices from the names you know and trust, all in one place with no commitments.

When Term Life Insurance Is Better
If you have a young family and a mortgage, your loved ones are in their most financially-vulnerable years.
Your spouse and children are dependent upon your income. If you were to die suddenly, would they be affected financially? This is where term life insurance can save your family from having to leave behind the future you were planning.
Term life insurance is a great option if you are good at saving, on a tight budget or have outstanding loans. Let's dive a little deeper into these scenarios.
Are you a good saver?
If you're a good saver, and by this we mean you regularly contribute to a savings and retirement account, purchasing term life insurance to protect your family for a definitive number of years is ideal.
Your family has the protection they need, when they need it, and then the protection drops off later in life. Usually when your children are grown, the mortgage is paid down, and you have a healthy savings.
Like most types of insurance, term life insurance is a product you hope you never have to use.
Are you on a tight budget?
If you already have a tight budget, term life insurance is ideal because of how affordable it is. Imagine you died without life insurance, how much tighter would your family's budget become without your income?
Even a small $100,000 policy can go a long way for a struggling family. Plus, the premiums shouldn't affect your monthly budget too much. Even if you're not in stellar health, a $100,000 policy is affordable.
» Calculate: Use our life insurance needs calculator to see what's right for you
Estimated Cost of a
20-Year $100,000 Term Policy
for a 35-Year-Old Male
Risk Class
Monthly Premium
Preferred Plus
(Best Health Class)
$9
Preferred
$11
Standard Plus
$14
Standard
$15
Do you have outstanding loans?
Term life insurance is ideal if you have loans because you can dictate how long you want coverage for.
Example: Applying for a small business loan.
If you're applying for a small business loan, you'll need to give the lender a guarantee that you can pay back the loan, even if you die. This is when life insurance comes into play.
Example: Buying a house.
Let's say you and your spouse just purchased a house for your growing family. Your mortgage loan is a 30-year term.
Buying a 30-year term policy makes the most sense. It will be the financial backup should something happen to you. It will ensure your family won't have to sell the house and uproot their way of life.
Do your loans have co-signers?
Less common than mortgages and business loans, but still applicable to some, are co-signed loans. Maybe your parents co-signed your mortgage for you or your grandma is the co-signer on your private student loans.
Purchasing a term policy to protect those co-signers is not only smart, but a way to say thank you to those who supported you in your time of need.
If you were to die before those loan balances were paid off, the lenders would come after those co-signers for the money.
However, a term policy's death benefits can be used to pay off those balances instead.
» Learn more: Cover Your Debt with Life Insurance
When Whole Life Insurance Is Better
Whole life insurance is life insurance coverage that is life-long and accumulates a cash value, which you can borrow or withdraw from should you need it. This explains why you're going to be paying about 10x more than a term policy.
To give you an idea of the cost of whole life insurance, a $100,000 whole life insurance policy will cost a 35-year-old male an estimated $121 per month.
To illustrate how much more affordable term is compared to whole life, let's consider that whole life premium payment of $121 per month. How much term insurance coverage could that purchase?
Here are several scenarios of how much term life insurance a person could purchase for around $100/monthly.
Person 1: A 35-year-old male who is of average health and is a cigarette smoker
Their policy: 20-year term for $1 Million
Their price: About $100/monthly
Person 2: A 50-year-old female in good health and does not smoke
Their policy: 20-year term for $1 Million
Their price: A little over $100/monthly
Person 3: A healthy non-smoking 30-year-old female
Their policy: 30-year term for $2 Million
Their price: About $100/monthly
Person 4: A 40-year-old male who had thyroid cancer
Their policy: 30-year term for $500,000
Their price: Under $100/monthly
Person 5: A 55-year-old male with well-managed type 2 diabetes
Their policy: 20-year term for $250,000
Their price: About $100/monthly
However, it's worthwhile to note that you likely would purchase much less whole life insurance than term life insurance.
Typically, you wouldn't buy enough whole life insurance to cover the cost of your mortgage because your mortgage won't last your entire life, usually only 10-30 years.
Whole life insurance, if necessary, is best purchased as a supplement to term life insurance.
Example: Supplementing whole life insurance with a term policy.
You could get a 30-year term policy to cover your mortgage and other financial needs for your family, such as tuition.
Then, supplement it with a small whole life policy that will cover your funeral costs or any medical bills and to leave behind an inheritance.
» Schedule: Our agents can assist you with finding the right whole life insurance
Are you not a disciplined saver?
You may have heard the saying "Buy term and invest the difference." This is a good saying.  Because term insurance is so affordable.
It makes sense to own term and put the money you would have spent on a whole life policy into investments. However, this really only works if you actually invest that difference.
Are you the type to have extra funds at the end of each month and end up just letting it sit in a checking account or spend it on something you don't need? If so, then you might want to consider a whole life policy.
A whole life policy ensures that your beneficiaries will have the necessary funds for your final expenses.
Do you have a sizable estate?
Currently, an individual may gift or transfer up to $11.4 million throughout their entire lifetime (and at death) without incurring any gift or estate tax.
If your estate is worth more than $11.4 million, whole life insurance can provide money to your heirs to pay estate taxes, so they are not forced to sell off parts of the estate.
Do you have a child with special needs or a disability?
If you have dependents who will rely on you long-term, then a whole life policy would be better in this case.
A term policy can still be useful to cover big ticket items such as your mortgage, but a whole life policy can help ensure your loved ones will always be financially protected even after you're gone.
Do you own a family business?
If you have a family business and not all of your children are interested in taking over, the proceeds from a whole life insurance policy can equalize an inheritance.
The business can be left to the children who are interested and leave the death benefit for the children who are not.
Should I Buy Term or Whole Life?
Whether you buy term, whole, or a little of both is ultimately up to you and it depends on your lifestyle and financial situation.
In the majority of situations, a term life insurance policy is going to be your best option. It's affordable, you have multiple term length options to choose from, and you can customize a policy with different coverage features, called riders.
» Learn more: The Most Common Types of Life Insurance Riders
Term Life Insurance versus Whole Life Insurance

Term Life

Lasts a certain length of time
Pays death benefit only if you die within the term
Affordable
Most can convert into a permanent policy later on
Most come with rider options

Whole Life

Lasts forever
Pays a death benefit no matter when you die
Accumulates cash value
More expensive
If you ever have any questions or would like to discuss your life insurance options with a real person – we're here to help. Contact us at any time.
Ready to see what you'd pay for life insurance? Start with a free quote today.
» Learn more: How to Shop for Life Insurance: A Life Insurance Buyer's Guide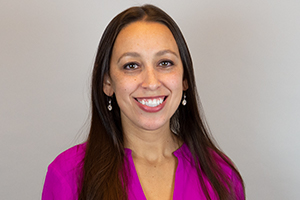 Natasha Cornelius
Marketing Content Manager
Natasha is a writer and content editor at Quotacy. She is also co-host of Quotacy's YouTube series. She can't get enough of life insurance and outside of work is also working toward her Chartered Life Underwriter designation. Connect with her on LinkedIn.