Are you a spender?  Or maybe you like to call yourself an "over achiever" when it comes to spending.  Is it shocking when you look at your bank account or credit card statements and see how much you spent?  You are not alone.  For some, shopping is a stress reducer and like exercise it can produce endorphins to make you feel happy.  That happiness can quickly fade when your credit card statement comes in the mail.  Some people turn to food when they are emotionally compromised and others turn to Nordstrom.  One is damaging to your pocketbook and the other is bad for your waistline. Let's discuss how you can stop spending money. So, what can you do to stop spending money but still feel satisfied?  Go on a healthy spending diet.
Acknowledge that you have a problem.  If you are in denial that your spending is a bit out of control, then you aren't ready to start a spending diet.  Wanting to make a change is the most important step in regaining financial control.  Once you acknowledge and accept it, then you can work on figuring out the "whys".  Do you spend when you're happy?  Do you spend when you're sad?  Do you spend when you're stressed?  What are your triggers?
Find a partner.  Going to the gym is much more fun when you have a workout buddy.  They hold you accountable for showing up and following through.  If you have a friend or family member that you know has the same issue as you, then "diet" together.  Or, recruit a friend or your spouse to be supportive of your decision to work on your spending habits.  When you have someone cheering you on helping you through the process, you will stop spending money.
So, what can you do to get your spending under control but still feel satisfied? Go on a healthy spending diet.
Ready to get your life insurance quote?
You're a few minutes away from great life insurance
How much life insurance do you need?
Figure out your action plan with our needs calculator
Write down your expenses. Have you ever kept a food journal?  Have you ever wanted to fib on your food journal even though you're the only one looking at it?  Try journaling your spending for one month.  You may be surprised at how much money you waste on certain items.  Little things can add up like ATM fees, monthly subscriptions that you don't need or use, and daily trips to the coffee shop.  Just don't fib on your journal, the only one you're fooling is yourself.
Find a hobby.  Preferably a hobby that doesn't cost you extra money.  What do you love to do? For example, do you enjoy taking photos, exercising, cooking or reading?  You may even discover a new passion that you didn't know you had.  Check out the community center in your city and see what classes they are currently offering and try something new.   Find a place to volunteer your time, the feeling of giving back is priceless.  The idea is to replace your spending with something that can satisfy your "shopping tooth".
Budget.  When you're a spender, the word "budget" can be scary, but it doesn't have to be.  Some people enjoy writing down their budgets and others prefer easy to use apps like Mint to help them keep everything organized.  Here's a simple and effective way to start a budget:
Make a list of your monthly needs. This list will include things like: rent/mortgage, phone, food, utilities,etc…
Review your expense journal that you created and find places where you can cut back and save.
Compare your income and expenses. This will give you a brief overview of where you sit financially.  From here, you can play around with finding creative ways to save each month.
Set small goals for saving. Perhaps you give up your cable and settle for Netflix, put that extra money you are saving into a separate bank account.  If you aren't realistic when it comes to your budget and saving, you are setting yourself up for failure.  You can always start small and gradually grow your monthly savings.
Keep in mind, this is a diet and it's okay to allow yourself a special indulgence every once in a while. Most people have a hard time with diets because they are too restrictive, the same applies when it comes to your spending diet.  Everything in moderation is key.
New spending habits aren't formed overnight; it takes time and consistency to be successful.  According to Forbes, there are three phases of habit formation.
Phase 1:  The honeymoon
You've just began your habit formation and it seems easy.  You think you have a handle on everything and can continue on without a problem.
Phase 2:  The fight thru
This is when the honeymoon phase ends and you start losing inspiration and focus.  Your old habits might be knocking on your door waiting for you to revert.  At this point is when you really have to want to change and fight the struggle to quit.
Phase 3:  Second nature
You've gotten get past your struggles, persevered and feel as if you've "got this".
It's rewarding when you watch your savings grow and your debt shrink as you stop spending money.  Stop putting it off until next month or next year.  The sooner you start your spending diet, the better you'll be in the future.
Image credit to: Jennifer Burk
Related Posts:
Five Ways to Save Money Each Month
7 Habits to Help You Become Financially Successful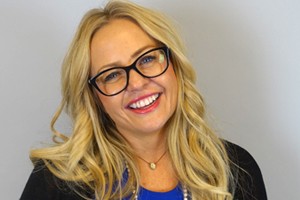 Jeanna Simonson
Marketing Content and Social Media
Jeanna has a passion for letting her creativity shine. At Quotacy she manages social media, is a co-host of Quotacy's Q&A Friday YouTube channel, and enjoys writing here and there. When she's not at the office, you can find her hanging with her husband and rescue animals, brunching with girlfriends, or loving up on her nieces and nephews. Connect with her on LinkedIn.