As new goals and resolutions are being formed, saving more or spending better is at the top of many lists. Who wouldn't want to be better at managing their money? Especially when the lack of savings is an epidemic in America.
According to CNBC, one of the leading reasons Americans don't save is because of expenses. This means the cure to saving better is spending better.
If you want to save money fast, you need to find ways to pay for what you need without breaking the bank. Here are some tips on creating a monthly savings plan in 2020.
How to Save Money Fast
Everyone needs to spend money. There's no getting around it. Expenses cover our basic human needs and provide us with a comfortable quality of life. 
The next time you want to shun your bills for ruining your savings plan, rethink how you view spending.
Spending money on certain items can actually help you save more. Here are a few areas where you can spend and earn.
Credit Cards
Credit cards get a bad rap. They're unfairly associated with debt as if they're a type of loan.
Credit cards are a form of payment that replaces cash for everyday expenses. They're designed to be repaid within the billing cycle.
When you use your credit card correctly, you qualify better incentives over time. People with excellent credit have access to cards that offer benefits like cashback whenever you spend money.
Cashback cards are extremely helpful when you're looking for ways to save. The card works by applying the money towards your balance whenever you spend money on certain items.
Groceries and gas are commonly included on the list of approved purchases for cashback. This is great news for people on a tight budget because it could mean hundreds of dollars come back to you each year just for spending on unavoidable expenses.
Rebates
Rebates are a bit of a hassle. Asking a customer to fill out paperwork and use snail mail after making a purchase is less than ideal.
But there's an untapped well of additional cash at your disposal with manufacturer rebates. According to Consumer Affairs, more than 500 million dollars in rebates go unclaimed each year.
If you can suffer through the added steps to get money back, you can get great deals on household goods. Read the fine print before submitting your rebate.
Any missing information could void the offer.  Always follow up if you don't receive your rebate right away. You want the manufacturer to honor the deal if you've gone through the trouble of filling out the paperwork.
Coupons
It's fair to argue that coupons encourage more spending than saving. This argument is valid when coupons apply to purchases that aren't normally on your shopping list.
But if you can sort through the clutter to find coupons that align with your needs, you'll save on your expenses. Coupons that replace items on your grocery list are also helpful.
Consider swapping out your usual snack foods if you find a good deal on a new snack option. This counts as saving because you end up with money left over at the end of your shopping trip.
Pulling out wads of coupons in the checkout lane register seems cumbersome. Rely instead on digital coupons available through a mobile app that you can download directly to your phone.
This allows you to move through the line faster and keep up with less paper. Coupon apps can also provide information on local grocery store sales including start and end dates. 
Tracking the money you save also helps you to see what's working and what isn't worth your time.
Ready to get your life insurance quote?
You're a few minutes away from great life insurance
How much life insurance do you need?
Figure out your action plan with our needs calculator
Save the Savings
Spending less money won't matter if you don't save the savings. If you spend 20 percent less on your grocery bill using coupons, put the 20 percent saved into your savings account.
You need to see the evidence of your progress to stay motivated. Changing your habits takes time but rewards can help you transition faster.
Tracking the money you save also helps you to see what's working and what isn't worth your time. Spending hours clipping coupons to save 50 cents each week isn't a fair trade.
Where to Save?
Once you've outsmarted your expenses to get extra cash, it's time to put the money in a safe place. Albert Einstein called compound interest the eighth wonder of the world.
Compound interest includes interest paid on the amount you save plus any previous interest earned. The interest accumulates exponentially over time.
Choose an interest-bearing account to get the biggest return on your money. Standard savings account typically have low-interest rates but have low minimum balances.
Money market accounts have higher interest rates on average but require a larger amount to get started. Talk with an investment advisor for long term savings options.
If you don't need immediate access to your savings, there are a range of investment vehicles that can help you reach your savings goals quickly.
Making Time
People assume the easiest way to save more is to make more. But in order to learn how to save money, you have to make more time. The key is patience. When it comes to saving money, time is your friend. But, at the end of the day, being able to provide for your family is what matters most.
At Quotacy, we understand the importance of your life and the impact it has on your family. Life insurance is essential to keep your family's life in balance and save them from having to leave behind the future you're helping them shape today. Get your free life insurance quotes now.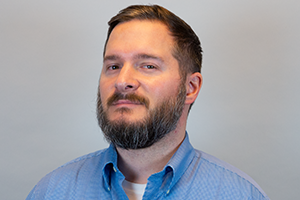 Greg Lewerer
Director of Creative Strategy
Greg is Quotacy's Director of Creative Strategy. He has an eclectic past from working on movie scripts to creating ad campaigns for major brands. His love of creative solutions drove him to strategy, and he now uses his powers to help families protect their loved ones. Outside of work, Greg spends his time off the grid hunting, fishing, camping, biking, hiking, and walking his dogs.