I've heard myself say it a few times already the second half of this year "Oh I better be careful about what I buy since the holidays are coming up."  The holidays and spending have become synonymous with each other.  If you're not careful and don't budget properly, your holiday splendor can turn into a post-holiday financial nightmare.  Let's go over some ways you can avoid holiday overspending.
1) Trim Your Gift List
As you're deciding who to buy for this year, don't feel obligated to buy everyone you know a present.  It may have been wonderful seeing Great Aunt Sue at the family reunion over the summer, but it doesn't mean you need to buy her a Christmas present.
Don't buy any presents out of guilt.  If there is a friend or family member you're feeling guilty about not having seen or talked to in a while, just remember that presents do not equal love or affection.  Instead, call, visit, or write them a letter.  It will be much more appreciated.
Ready to get your life insurance quote?
You're a few minutes away from great life insurance
How much life insurance do you need?
Figure out your action plan with our needs calculator
2) Shop Online with Free Shipping
Online shopping saves you time and money.  Not only can you quickly comparison shop, but you don't have to waste gas going around from store to store finding the perfect present.  Avoid paying for shipping if possible.  The website FreeShipping.org offers promo codes to save you money at hundreds of online shops.
Most brick-and-mortar shops have an online store as well and often times offer free shipping to pick it up at their store.  Some also have price discounts that are only available online.
Amazon is one of the best online retailers.  If you're a Prime member you receive free 2-day shipping on many items, not to mention they make returning items a breeze.
December 18th is Free Shipping Day.  Hundreds of online merchants will offer free shipping along with guaranteed delivery by December 24th.  Check the Free Shipping Day website to see if your favorite online retailer is participating.
3) Track Your Airfare
If you're traveling to see family and friends during the holidays, check out websites like Skyscanner.com to see which day would be cheapest to fly.  If you have already purchased airfare, track your flight on Yapta.com.  This website monitors airfare prices and will alert you if an identical itinerary is cheaper.  If the price drop is more significant than the fee to re-book, Yapta will let you know.
4) Plan to Pay Off Your Entire Credit Card Balance
Some credit cards have many benefits like cash back, airline miles, and rewards.  Buying all your Christmas gifts on your credit card may be a great way to save money, but only if you pay off your entire balance by the time it's due.  The savings the credit card may have brought you would quickly become irrelevant if you end up spending a fortune in interest and fees.  If you're considering buying a gift you think you may not have enough money to pay off right away, don't buy it.
5) DIY Gifts
If you have the time, giving someone a present you made yourself can save you a lot of money (and may even be more appreciated!)  On my boyfriend's side of the family, we write down our name along with 3 gift ideas we like, and then all draw for who we're buying for.  I recently learned how to make my own scented candles and the person I drew wrote down that she wanted candles as one of her gifts.  Guess what I'm doing?  Saving money and making her one from scratch.  Not only is she going to receive something she actually wanted, it's going to be handmade.  Pinterest is one of the best websites to discover how to easily make your own gifts.
6) Stick to a Budget
The last and most important way to keep from overspending during the holidays is to create a budget and stick to it.  If you're a visual learner, write down what your budget is.  An easy way to track costs is to make a "holiday gift buying" spreadsheet.  Keep track of what you buy for whom and how much it cost.  Saving these spreadsheets can be helpful in creating future holiday budgets as well.
The holidays are meant to be cheerful, spent with the ones you love most.  Don't let financial stress affect your holly, jolly Christmas.  Happy Holidays!
Photo credit to: Kenny Louie
Related Posts: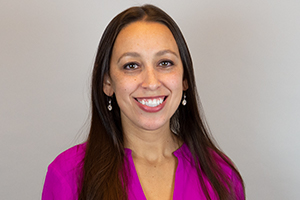 Natasha Cornelius, CLU
Senior Editor and Life Insurance Expert
Natasha Cornelius, CLU, is a writer, editor, and life insurance researcher for Quotacy.com where her goal is to make life insurance more transparent and easier to understand. She has been in the life insurance industry since 2010 and has been writing about life insurance since 2014. Natasha earned her Chartered Life Underwriter designation in 2022. She is also co-host of Quotacy's YouTube series. Connect with her on LinkedIn.