The holiday season is right around the corner, and the time has come to start preparing your holiday shopping list. Great deals, gifts from family, and a warm holiday at home await you once the shopping season is over.
Be a smart holiday shopper this year and go in with a game plan. Plus, creating a gift list will help you organize, prioritize and budget for happier holiday filled with great gifts for your loved ones, and maybe a little something for yourself.
Here are 5 tactics to help you get ready for finding the best deals during one of the biggest shopping seasons.
1. Make a list
Before the major sales start, you'll want to know everything you want to buy this year. More often than not, people forget what they wanted to buy and have to make multiple trips to a store. Plus, with the COVID-19 pandemic, limiting your trips is highly recommended.
If you're worried about overspending, then having a handy holiday shopping list can help you stay within budget. Like Santa, make a list and check it twice.
2. Look at deals outside of Black Friday
Black Friday has become a tradition by now. During the holidays, it could be your first instinct to prepare for Black Friday. That's when the best deals come out, and you get the opportunity to buy great gifts for your family and friends.
But did you know the best holiday season deals aren't limited to Black Friday?
Cyber Monday: This takes place on the first Monday following Thanksgiving. That day, e-commerce platforms offer deals and discounts that will leave you pleasantly surprised. You'll also be able to save on gas and not have to make your way through packed crowds to hopefully get what you want.
Small Business Saturday: This is another holiday season event to look out for. It takes place every year on the first Saturday after Thanksgiving. It's a day dedicated to helping support small businesses across the United States.
Not only will you find amazing deals made by local artisans and businesses, but you'll also be helping to support your community during the holidays.
3. Shop online this year
There are thousands of online shops that you can use to buy gifts for your friends and family. What's even better is that you can find shops from all across the world. During the holiday season, many of these shops have deals of their own.
Amazon is always big during the holidays. Here, you can find great gifts for your loved ones. Etsy is another shopping portal you'll want to visit. For unique clothing, quaint gift, jewelry, and other handmade items, Etsy is a great portal.
If there is a particular brand you're fond of, chances are you will find it online. You don't have to physically visit a store to buy gifts this year. And with the COVID-19 pandemic, it's best not to. You can shop right from the comfort of your home.
Ready to get your life insurance quote?
You're a few minutes away from great life insurance
How much life insurance do you need?
Figure out your action plan with our needs calculator
4. Make use of tracker apps
Before you buy anything, you'll want to make sure that you've found the best deal on that item. This will not only save you money, but give you a sense of satisfaction as well. An easy way to do this is by using smartphone apps to track price differences.
Search "Amazon Price Tracker" in your phone's app store. There are different tracker apps to choose from based on preference. These apps let you scan barcodes in real life and then compare the price to its online price. You then have the information you need to either buy in the store or buy online and have it shipped to your house.
Many of these apps allow you to add items to a watchlist and get alerted when a price drops. This way, you'll always be getting the best holiday shopping deal.
5. Always pick your debit card
The holiday season is also a great time for accruing credit card debt. You want to amaze your friends and family with presents you know they'll love. However, in the process, you could end up spending more than you wanted to.
Credit cards are a good way to end up overspending. Instead, you should make a budget that fits into the money you already have. Using your debit card also helps you stick to your budget as you're more aware of the amount you're spending.
The greatest gift of all
The holiday season is about more than just shopping. Spending time with your loved ones is priceless. It's also a reminder to be thankful for what you have and protect the ones you love, which is why life insurance is so essential.
We know budgets are important and not just during the holidays. That's why after you apply, we double-check the market to make sure you're matched with the carrier that will offer you the best price possible.
Plus, you'll be paired with a personal Quotacy agent that will guide you through the process and be available for any questions you may have now and in the future.
If you'd like to see how much you'd pay for life insurance start with a free quote.
Not sure how much life insurance is right for you? Check out our free life insurance calculator.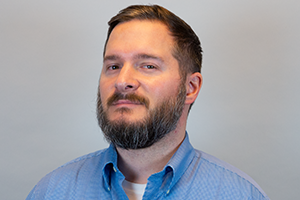 Greg Lewerer
Director of Creative Strategy
Greg is Quotacy's Director of Creative Strategy. He has an eclectic past from working on movie scripts to creating ad campaigns for major brands. His love of creative solutions drove him to strategy, and he now uses his powers to help families protect their loved ones. Outside of work, Greg spends his time off the grid hunting, fishing, camping, biking, hiking, and walking his dogs.