According to our friends at NerdWallet, the average U.S. household carries $138,722 in total debt.  See the table below for the average amount of each type of debt per household. Let's discuss how you can reduce your debt.
Taking those numbers into consideration, it's no surprise that many Americans are struggling to save for emergency funds or contribute to retirement accounts.  According to a 2015 retirement survey, 41 percent of workers are "not too confident" or "not at all confident" that they will have enough money to retire comfortably.  This makes sense because the report also noted that 42 percent of workers ages 45 and older have less than $25,000 in savings or investments.  That's not much to live on in retirement.  The survey results also noted that 67 percent of current workers expect to have to continue working for pay during their retirement years and 23 percent of current retirees do work for pay.
A big reason those statistics are as dismal as they are is because Americans are having trouble getting out of debt.  Debt is hard to avoid completely and once you do have it, it sometimes feels like a snowball effect.  Don't let debt take over and keep you from achieving your long-term goals.  The key is to get debt under control and then maintain it.
How to Recognize if You're in the Debt Danger Zone
It starts with one innocent looking credit card… and suddenly finances are spiraling out of control.  Too often debt builds and accumulates faster than it is paid off.  "My debt isn't so bad.  It's not as bad as [insert name]'s debt."  Have you heard that before?  Or maybe you've even said it yourself?  Oftentimes, people with debt will try to convince themselves that their debt isn't a big deal because nearly everyone in America is in debt.  Those other people's debts don't directly affect your future though.  Only yours do.  However, with debt being commonplace in American households, how can you know if yours is out-of-control?  You may be in the debt danger zone if you:
Live paycheck to paycheck;
Have balances on several credit cards or other installment loans;
Use credit cards and other installment loans that charge high interest rates;
Worry about being able to pay your bills;
Can only afford to pay the minimum amount due on your credit card bills each month;
Have a monthly debt load that exceeds 28-36% of your gross monthly income.
Ready to get your life insurance quote?
You're a few minutes away from great life insurance
How much life insurance do you need?
Figure out your action plan with our needs calculator
Why Debt Spirals
There are two main causes of debt ballooning: minimum payments and interest.  These are especially dangerous when it comes to credit card debt.  The typical credit card issuer will only require the minimum payment to be paid each month.  It's tempting to forgo paying off the entire balance and just pay that small percentage.  However, the amount you don't pay at the end of each cycle rolls over to the next and then accumulates interest.
Example:
You have a credit card with a $1000 balance.  The credit card's interest rate is 18% and the minimum amount you need to pay is $25 per month.
If you only paid $25 each month, it would take you over 5 years to pay the $1000 and you'd pay $538.62 in interest.
Check out this Credit Card Debt Calculator from Bank Rate to calculate your own numbers.
Credit card debt is just one piece of the puzzle.  That small $1000 credit card balance may not seem like much, and perhaps the $1,538.62 total payment at the end doesn't either, but consider all of the other things you are paying for as you are paying off this credit card.
You may have a mortgage, car loans, student loans, your children's tuition, and not to mention everyday life necessities such as groceries and clothing.  It's easy to see how debt can get out of control.
How to Take Control of Your Debt
Obviously, the best plan is to get out of debt sooner rather than later, but how?  There are several steps you can take to start reducing your debt load.
Start charging only what you need and what you can afford to pay off in full each month.
Do you really need the new iPhone7 or is your iPhone6 still working just fine?  Do you really need the $7000 king-size memory foam mattress or will an $800 queen-size traditional medium-firm mattress give you an equally good night's sleep?
Take the debt with the highest interest rate and start paying it off aggressively.
If you have multiple credit cards, for example, take the card with the highest interest rate and pay as much as you can above the minimum payment while continuing to make minimum payments on the other cards.  Once the first card is paid off, divert those payments to the next most expensive card and so forth.
Consolidate your debt.
Many credit card companies offer attractive rates on balance transfers.  Find a company that doesn't charge fees to transfer balances and has a reasonable interest rate.  Move all your balances to one card.  This makes paying off your debt simpler.  For more information on transferring balances, check out CreditCards.com's article: What is a balance transfer? 9 things you should know.
Consider your home's equity.
If you're a homeowner, you may want to use your home's equity to pay down your debt.  Chances are that with a home equity loan or line of credit, you'll get a better interest rate than a credit card and you may be able to deduct the interest from your federal income tax bill.
Consider mortgage refinance.
Again, if you are a homeowner, refinancing your mortgage could help.  If you have enough equity in your home, you can refinance your loan for a higher amount than you actually owe the mortgage company (cash-back refinance) and use the extra money to pay off higher-rate debt.  Check out this post from Bankrate.com for more information on cash-back refinancing: When is cash-out refinancing a good option?
Ask for professional help.
If your debt load is too much to handle, seek help from a professional credit counseling service.  A credit counselor can help you manage your debt, negotiate with your creditors and implement an affordable repayment schedule.
Once you've gotten your debt under control, don't forget to pay yourself.  By this I mean putting money into savings and retirement accounts.  Given the statistics mentioned earlier about Americans and their retirement savings, or lack thereof, it's important to think about your future.  After working hard to maintain your debt, you deserve to enjoy retirement without having to work because you need the money.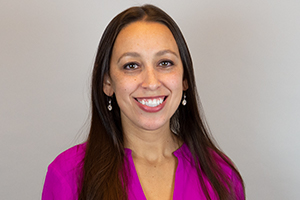 Natasha Cornelius, CLU
Senior Editor and Life Insurance Expert
Natasha Cornelius, CLU, is a writer, editor, and life insurance researcher for Quotacy.com where her goal is to make life insurance more transparent and easier to understand. She has been in the life insurance industry since 2010 and has been writing about life insurance since 2014. Natasha earned her Chartered Life Underwriter designation in 2022. She is also co-host of Quotacy's YouTube series. Connect with her on LinkedIn.