Budget gift giving: It's that time of year! The holidays are right around the corner. Hot cocoa is in hand, the halls are decked, Christmas music is playing in our ears, the fireplace is crackling and we start to check those that have been good off our list. If you're like me, you love to give. The challenging part of giving is budget gift giving.
According to the National Retail Federation, the average spending per person is expected to reach $805 which includes gifts, greeting cards, décor, and other holiday items. That is a lot of money!
The key to executing a great holiday season is having a plan. If you're a procrastinator, this time of year can be stressful and less enjoyable. Organization can help save time, money and sanity. I know I'm not the only one who has left the house to shop without a list and ended up with three gifts for one person on my list and zero gifts for another.
Here are some tips for budget gift giving and to stay organized, stay on budget and make the most of this holiday season and in the future.
Make a list.
This is the most important aspect during the holidays. Have you gone to Target, walked in and completely forgot what you were shopping for? Yes, me too. Making a list is simple and keeps you from making unnecessary purchases. Who are you shopping for and what are you planning on buying? Create a list and make a plan.
Go DIY.
Receiving a gift that is handmade has more meaning than a gift card from the electronics store. There are so many options for the do-it-yourselfer. From beauty products, salsas, baked goods, woodworking projects, photo gifts and crafty items, there is something for anyone to create. One year I made all of the women in my family wreaths. Sure, they took time, but it was economical, and they were created with love. It's easy to get inspired by looking at Pinterest or checking out all the gift ideas on Shutterfly.
Ready to get your life insurance quote?
You're a few minutes away from great life insurance
How much life insurance do you need?
Figure out your action plan with our needs calculator
Forego gifts for family and friends and give to those in need.
A lot of friends and family can be challenging to buy for because they have everything they need. If you can relate, then consider giving to those in need. There are many programs that allow you to adopt a family for the holidays. You will be given a list of what the family needs and all you need to do is shop. This can be a great experience to share with your children. Another option is to purchase gifts for nursing home residents. Many seniors don't have family and spend the holidays alone. I've found that most seniors ask for a nice blanket, sweater or sweatpants. The care facilities can be chilly and the warmth of these items is welcomed.

Give the gift of an experience rather than purchasing items.
If you feel the need to give a gift to someone that has everything, consider giving the gift of an experience rather than something tangible. Some fun ideas are theatre tickets, cooking classes, a pass to a nature park, a membership to a museum, zoo, or recreation center. Many of these are great ideas that they might not purchase themselves (and most can be purchased online, saving you time).
Give the gift of your time.
Do you have a specific niche that you're great at – decorating, cooking, gardening, painting, computer savvy, crafts? Offer up your services to a friend that could use your help. I would love for someone to help me paint a room or teach me how to knit. Do you have a friend that is interested in a particular cause or charity? Volunteer your time in lieu of a gift. Perhaps you have a family member with little ones running around. It can be extremely hard to get out of the house when you have young children. Give the gift of babysitting so they can have a night out or even an afternoon of errands without kids.
Save money with coupons, money saving apps and coupon codes.
With some planning, you can save money on your holiday shopping. There's the old fashioned coupon clipping, but with so many money saving apps and online coupon codes available, it only makes sense to use them. If you shop at Target and don't have the Cartwheel app, you should download it now. Deals are sent directly to your phone every week!
It's okay to say no.
Sure, you love giving gifts, but you really don't have to give to everyone. The holidays are stressful enough when you are budgeting and are purchasing items for your family. Know that you don't have to participate in the neighborhood cookie exchange or the secret Santa game at work. It's understandable that they not only cost money, but also take time. You will be invited to parties and holiday happy hours and it's okay to say no. Make sure to focus on what means most during the holidays which is yourself and your family. Spreading your time and energy too thin can make for a less enjoyable holiday season.
Plan for the future.
Take advantage of the after Christmas sales. Who doesn't love saving 70% on holiday décor? This is the perfect time to pick up gifts for next year. It's amazing how many small gifts you can find and use throughout the year for birthdays, hostess gifts or small thank you items. No one needs to know you found it on the clearance rack.
It feels great when you budget gift giving and save a few dollars especially during the holidays. It can make January easier to deal with when you are opening up your credit card bills and looking at your checking account. With that extra money you saved why not protect the ones you love with life insurance? It only takes 30 seconds to run a term life quote, but the peace of mind of having life insurance lasts a lifetime.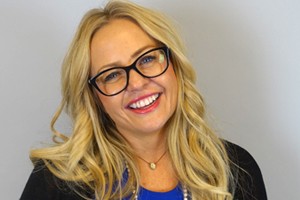 Jeanna Simonson
Marketing Content and Social Media
Jeanna has a passion for letting her creativity shine. At Quotacy she manages social media, is a co-host of Quotacy's Q&A Friday YouTube channel, and enjoys writing here and there. When she's not at the office, you can find her hanging with her husband and rescue animals, brunching with girlfriends, or loving up on her nieces and nephews. Connect with her on LinkedIn.