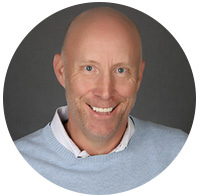 Lee Heidgerken, MBA, CLU
Case Design and Product Specialist, Highland Capital Brokerage
About
Lee Heidgerken, MBA, CLU, is an expert on disability insurance at Highland Capital Brokerage, Quotacy's parent company. Financial advisors and independent agents come to Lee to get advice on long-term disability products and multi-life policies for their clients.
In addition to over 25 years of experience working both for and with insurance carriers and brokerages, Lee has an extensive education in finance and underwriting. After he completed his Bachelor of Science degree in Finance, Lee continued on to get his MBA in Finance from the University of St. Thomas, during which he began his career in working with Disability Insurance and Long-Term Care products. In 2015, he further continued his education by getting his CLU designation from The American College of Financial Services.
Since 2003, Lee has focused on disability insurance within the life insurance industry. Prior to his role at Hallett Financial Group, now Highland Capital Brokerage, Lee acted as the Director of Brokerage & Sales at Secura Consultants.
Connect with Lee on LinkedIn.