Disability income insurance is coverage that protects your income should you become disabled and unable to work.
Are you a provider? Married? Children? Pets? With a family, there are more than just you relying on your paycheck. If you lose this income, what happens to everyone?
Even if you qualify for Social Security disability insurance (SSDI), it isn't enough. The average disabled worker on SSDI receives $1,280 per month.
A long-term disability can have a more severe impact on a family's finances than even the death of a provider. With the death of a provider, expenses decrease because there's one less family member. But when a provider is disabled, expenses increase due to health care costs combined with the fact that now less income is coming in.
If you become disabled, you need to continue to bring in a source of income. This is when disability income insurance comes in.
How is disability defined?
In order for disability income insurance benefits to be paid, you must meet your policy's definition of disabled. The strictness of the definition can vary across plans.
There are three common definitions:
Own-occupation disability
Modified own-occupation disability
Any-occupation disability
Own-Occupation Disability
Under the own-occupation disability insurance definition, you will receive benefits if you are unable to work in your "own occupation," regardless of whether you find employment in another profession. This is the most common definition used and more flexible for the policyowner.
Example:
Pete is a surgeon who enjoys doing home improvement projects in his free time. One day, Pete's hand slips while using his table saw and the accident requires a finger amputation. Pete can no longer perform surgeries, but may be able to find work in another medical specialty or even work outside the medical industry.
 Pete cannot perform the substantial duties of his own occupation as a surgeon. With an own-occupation disability insurance policy, he would receive full benefits, regardless of whether he chooses to work in another medical specialty or another profession altogether.
Modified Own-Occupation Disability
This definition is similar to own-occupation, but full benefits are only paid if you aren't working. If you choose to work then benefits from the policy are proportionally reduced. This definition can also be referred to as "own occupation if not working".
Example:
Cassie is a paralegal at a law firm. At a routine wellness checkup, she was diagnosed with stage II breast cancer.
Cassie cannot work due to her treatment schedule and nausea side-effects. Her disability insurance policy provides her full benefits.
After a few months, her doctor says she can go back to work part-time. Her disability benefits continue but are reduced by income she is now receiving for work.
Any-Occupation Disability
Under the any-occupation disability insurance definition, you only receive benefits if you are unable to work in any job that is reasonably suitable for you based on your education, experience, and age. In other words, if you are still capable of working, even at a lower-paying job, an any-occupation policy would not pay.
Example:
John is a dentist who enjoys doing home landscaping projects in his free time. One day, John's hand is accidentally crushed under a cinderblock while building a retaining wall and it causes nerve damage. John can no longer carry out precise dental work, but may be able to find work in another medical specialty or even work outside the medical industry.
Because John is still capable of working in the medical field, if he had an any-occupation disability insurance policy, he would not receive any benefits.
Want to see what you'd pay for life insurance?
Compare the best prices from the names you know and trust, all in one place with no commitments.

How do disability benefit payments work?
Monthly disability benefit amounts typically range from $500 through $20,000—maximum limits depending on your occupation and salary. These benefits are paid tax-free if you pay the premiums yourself (versus an employer) with after-tax dollars.
To begin receiving monthly benefits, you need to wait for the elimination period to pass.
When you purchase an individual disability income insurance policy, you're given elimination period lengths to choose from. Elimination period choices are typically 30, 60, 90, or 180 days. The shorter the elimination period (also called the waiting period), the more expensive the premiums are.
Your elimination period begins once you submit your claim. If you're still disabled according to the policy's definition after the period is over, you begin to receive benefits.
You receive disability benefits for as long as you are disabled during the benefit period. The benefit period is the length of time you are able to receive benefits. Benefit periods can include one year, two years, three years, five years, ten years, to retirement, or even your lifetime. The longer your benefit period, the more expensive the premiums are.
Many disability income insurance policies include a presumptive disability benefit. This means, if you are deemed presumptively disabled, you do not need to wait for the elimination period to pass before beginning to collect benefits. Presumptively disabled means your disability is a permanent and irreversible loss. This includes loss of speech, hearing in both ears, sight in both eyes, use of both feet, use of both hands, or use of one hand and one foot.
How much does disability income insurance cost?
The cost of a disability income insurance policy varies by person. It can cost as little as 1% of your income.
Your occupation heavily influences the cost. When you apply, the insurance company will put you into an occupation class based on:
Your job duties
Work environment
Income
Stability
Dual occupations
The table below shows some examples of the different occupation classes.
| | |
| --- | --- |
| Class | Occupation |
| A | Shipping and receiving clerk, press worker |
| 2A | Building inspector, medical assistant |
| 3A | Administrative assistant, bookkeeper, graphic designer |
| 4A | Landscape architect, paralegal |
| 5A | Pharmacist, small animal veterinarian, computer engineer |
| 6A | Attorney, CPA, engineer |
These factors also determine the cost of your long-term disability insurance:
How long your waiting period is
How much of your salary is replaced
How long your benefits are paid
This table shows example pricing for individual disability insurance policies for a non-smoking 35-year-old male and female each making $50,000 in a 3A occupation class.
Policy Features
Comprehensive Coverage
Moderate Coverage
Basic Coverage
Monthly Benefit
$2,450
(59% of current income)
$1,850
(44% of current income)
$1500
(36% of current income)
Waiting Period
90 days
90 days
180 days
Benefit Period
To age 65
To age 65
5 years
Cost per Month
Male $99.13
Female $178.62
Male $58.68
Female $105.74
Male $21.93
Female $42.64
Do I need disability insurance?
One in four people over the age of 20 will become disabled during their working lives. If this disability causes you to lose income, it can have an extreme impact on your life and that of your family's.
Your ability to earn an income is your greatest asset. If you don't protect it, your current standard of living and future retirement plans are at risk. Social Security disability insurance is not enough to fall back on, if you even qualify for it.
If you have disability insurance through your employer, it may not be sufficient enough to protect you and your family.
Find out more about disability insurance on our guide: Individual Disability Insurance. You can request personalized quotes as well.
Owning an individual life insurance policy in addition to a disability insurance policy is a smart financial plan. These policies provide income replacement whether you become disabled or die unexpectedly. Learn more about life insurance on our term life insurance guide. Get quotes instantly without providing any contact information.
Note: Life insurance quotes used in this article accurate as of July 21, 2021. These are only estimates and your life insurance costs may be higher or lower.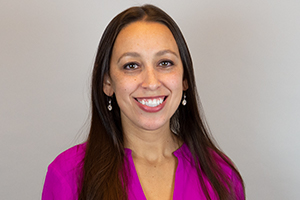 Natasha Cornelius, CLU
Senior Editor and Life Insurance Expert
Natasha Cornelius, CLU, is a writer, editor, and life insurance researcher for Quotacy.com where her goal is to make life insurance more transparent and easier to understand. She has been in the life insurance industry since 2010 and has been writing about life insurance since 2014. Natasha earned her Chartered Life Underwriter designation in 2022. She is also co-host of Quotacy's YouTube series. Connect with her on LinkedIn.