What does it mean to be financially successful?  Financial success is when you have control over your current finances and have a plan for a bright financial future.  Making more money doesn't necessarily mean success, but living within your means does. Let's discuss how to become financially successful.
Managing your finances can be stressful and even a struggle for some, but by being mindful and developing a few key habits can impact your financial stability.
Save, save save
An easy way to start saving is to automatically transfer a percentage of your paycheck into your savings account every pay period.  Starting this habit is the biggest challenge, but once it becomes habit, you won't think twice about it.  Having an emergency fund is necessary for everybody.  You never know when your car might break down, have unexpected medical bills or your refrigerator stops running.
Manage your impulse spending
How easy is it to shop the end caps at Target?  But, it's 40% off!  Next time you reach for clearance rack, ask yourself if you really need it.  Chances are you don't need that Sharper Image electronic candy dispenser and you just saved yourself $16.79!
Another expensive impulse habit is eating out.  You are on your way home and hungry as a hippo.  If you wait 15 more minutes you can get home and make a sandwich.  Or, you can make that call to your favorite sushi restaurant and pick up a fancy rainbow roll.  You make the decision. It's either $20 or $2. Put that $18 back into your pocket.  Or better yet, your savings account.
Track your spending
Do you ever wonder where your paycheck goes?  You still have four more days until your next check, but you have $17 left in your checking account.  You could be a mindless spender. It's time to put your spending on a diet.  Much like a food journal to track calories, you can use Mint to track your spending.  Try it for 30 days and see what you can learn.  It can be a wakeup call for your checkbook when you learn how much you spend on things you don't need.
Invest in your future
It doesn't matter what stage you are at in your adult life, you need to think about your future and retirement.  It seems that the older you get, the faster time flies.  So, the sooner you start saving, the better off you will be in the future.  If you have a 401k, make sure you are putting in at least what your company will match and if you can, increase your contribution every year.  When you're ready to get serious about saving and investing, meet with a financial advisor to help you make the right choices and become financially successful. 
Ready to get your life insurance quote?
You're a few minutes away from great life insurance
How much life insurance do you need?
Figure out your action plan with our needs calculator
Pay off debt
Debt can slowly grow if you don't have a plan for paying it off.  Whether you have credit cards or personal loans, you should make a plan to pay them off.  Make a list of all your debts, then focus on paying a little more on it each month until it's paid off.  Then do the same with the next debt until you have paid your debts.  It's a very rewarding feeling when you are financially liberated.
Set up auto pay on your bills
If you don't already have your bills set up to be automatically withdrawn from your checking account, consider doing so.  How easy is it to miss a payment?  Life gets busy and things get forgotten.  This can be eliminated when you are set up for auto pay.  Missing a payment is not only bad for your credit, but incurring late charges is nonsense.
Protect your family
Your emergency fund is important to cover unexpected expenses.  To ensure your family is financially protected if something should happen to you, then you should explore life insurance.  Life insurance probably isn't the first thing that comes to mind when you are thinking about your financial future, but it should be.  If you died, would your spouse be able to pay the mortgage, bills, childcare, and all the other expenses that life brings?  Life insurance is there for your loved ones when you can't be.
When you make your finances a priority and spend less time trying to keep up with the Joneses, you will be surprised at what you can accomplish.  If you're not ready to dive right into planning your financial future, start with the simple philosophy of save more, spend less and become financially successful.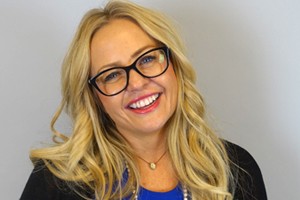 Jeanna Simonson
Marketing Content and Social Media
Jeanna has a passion for letting her creativity shine. At Quotacy she manages social media, is a co-host of Quotacy's Q&A Friday YouTube channel, and enjoys writing here and there. When she's not at the office, you can find her hanging with her husband and rescue animals, brunching with girlfriends, or loving up on her nieces and nephews. Connect with her on LinkedIn.