As a new decade approaches, 2020 could be the perfect time to take control of your career path. It's a year that's easy to remember and a milestone you can track all the goals from, so in today's post we will be providing tips for your career.
Getting behind the wheel and finding the right path by yourself may seem overwhelming but with an actionable game plan and S.M.A.R.T. career goals, it might be easier than you think.
Whether it's more money, responsibility, and freedom or even changing professions, check out these tips to figure out what goals you should set and how to achieve them.
Be honest about now and the future
When you want to set career goals, you need to first determine where you are in your career now and where you hope to be in the future. You may be in the right career but don't have the benefits in life that you want or the security for your loved ones.
Updating your resume can be a great start. This helps you take stock of what advancements you've made and what you have to offer. You can also look at tailoring it to the type of advancement you want.
You may not be looking to leave your current position, but it's good to assess what skills you've learned and what experience you've gained while performing your current and past jobs.
You may also want to check job boards and classified ads to see what types of positions are looking for your skillset. This will help you determine realistic goals for your career in the future. There may be career paths you find in your research that you've never considered.
Set S.M.A.R.T. career goals
Feeling content personally is often contingent on feeling accomplished professionally and you need a solid action plan if you want to satisfy both.
The best way to set yourself up for personal success is to set S.M.A.R.T. goals that are tailored to your individual priorities and needs in life, which include the following:
Specific career goals
Measurable
Attainable career goals
Relevant goals for life
Time sensitive
Ready to get your life insurance quote?
You're a few minutes away from great life insurance
How much life insurance do you need?
Figure out your action plan with our needs calculator
1. Specific career goals
It's not enough to have the dream of wanting more money with no plan for how you're going to get it. You need to not only be specific about what you want but how you are going to achieve it.
Everyone wants more money but how much more do you hope to be making in the future?
Financial goals and career advancement
If you have a specific goal of wanting to earn $10,000 more per year than you do now, you have something tangible to work towards. You can look at specific ways you can achieve that goal.
Work out a budget and options for changing your financial situation. This may include starting to work freelance or as a contractor for other companies. It may mean looking for a new position within your company or searching for a new job somewhere else that will pay more.
You could start by applying or putting in for every promotion or opportunity within your company. You could also take online courses or workshops to increase the income you're capable of making.
Fulfillment and creativity
Many people complain they don't feel passionate about their career or end up working a job just to pay the bills and not because they love what they do.
Don't just set a goal that states you want to start doing something more creative. Write a list of options where you could combine your creativity with your career. Then set goals that will get you closer to your desired position and/or place.
The internet has opened up the entrepreneurial world to everyone. With over 4 billion active online users, who have the potential to be a customer, it's possible to earn an income doing almost anything that provides a product or service.
2. Measurable
One of the biggest mistakes people make when setting goals is that they don't make the goals measurable. This means they can never tell if they're really accomplishing anything or getting any closer to the goal.
It's easier to have an action plan to accomplish something if you can see a final destination and watch your progress along the way.
3. Attainable career goals
There is no sense in setting goals that you can never accomplish. You have to be able to measure progress, but you also have to have an end result.
You can always set new goals to get you farther in your career after you attain the current ones you set. Just make sure you give yourself goals along the way that you can accomplish and celebrate.
4. Relevant goals for life
When you're setting your new goals in life, it's important to make sure they all work together and not against each other. You want each goal to be relevant to your overall life plan.
If you decide to take continuing education courses or work certificates, make sure they are ones that help you get closer to where you want to be.
5. Time sensitive
Even if you're not a procrastinator, you want to give yourself a solid deadline for when you want your goals to be completed. Without a deadline, it's too easy for your day-to-day life to get in the way of actually accomplishing them.
It gives you a time frame to work within and helps you determine when to start each part of your action plan to get to your final goal. If you want to get your bachelor's degree within the next five years, you know that you have to apply to start your program within a specific period of time to get it done.
Always have career goals
You should always have career goals you're working towards. Whether they're short-term like learning a new skill, or long-term like becoming a Supreme Court justice by the time you're forty. Goals not only help your focus and productivity in your career but in your life as well.
At Quotacy, we understand the importance of your life and the impact it has on your family. Life insurance is essential to keep your family's life in balance and save them from having to leave behind the future you're helping them shape today. Get your free life insurance quotes now.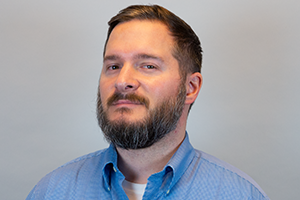 Greg Lewerer
Director of Creative Strategy
Greg is Quotacy's Director of Creative Strategy. He has an eclectic past from working on movie scripts to creating ad campaigns for major brands. His love of creative solutions drove him to strategy, and he now uses his powers to help families protect their loved ones. Outside of work, Greg spends his time off the grid hunting, fishing, camping, biking, hiking, and walking his dogs.