Are you over 60 years old?
Are you looking for more than $500,000 in coverage for your family?
I hate to be the one to tell you this, but you probably won't qualify for no-exam life insurance.
However, it's not as bad as you think. While no-exam life insurance is nice if you've got a fear of needles or an extremely busy schedule, needing a medical exam to get coverage doesn't mean that you've done anything wrong.
How to Skip the Medical Exam
Insurance companies require most people to get a medical exam before they get life insurance. They're only willing to offer an exam-free application (often called "accelerated underwriting") if your profile matches their very specific guidelines.
One of the most common exam-free policies we match clients with here at Quotacy is from The Savings Bank Mutual Life Insurance Company of Massachusetts (which we'll call SBLI, because that's a mouthful). Their accelerated underwriting program has two simple criteria for deciding who gets to skip the exam:
You need to be under 60 years old. Assuming an average life expectancy of around 80 years, there is less of a chance that a person under 60 will pass away within a policy's term than a person over 60.
You need to be looking for under $500,000 in coverage. Without the additional information a medical exam gives the life insurance company, they are less willing to offer large policies.
Now, SBLI isn't the only company that offers exam-free life insurance, but these two guidelines show us the kinds of things life insurance companies look for when they let people skip their exams.
Most of these guidelines are about reducing risk for the insurance company. For example, a lower age means a longer life expectancy, and a smaller policy means that even if you do pass away, the life insurance company won't need to promise your beneficiaries millions of dollars without fully understanding the risk.
Ready to get your life insurance quote?
You're a few minutes away from great life insurance
How much life insurance do you need?
Figure out your action plan with our needs calculator
Why Medical Exams Are Important
Life insurance companies stay in business by managing risk, and when you apply for life insurance, they need to know a lot about you before they approve you for coverage. They need to know where you live, what you do, and where you're going, but above all else, they need data on your health. This is where a medical exam typically comes in.
An exam lets the insurance company see how healthy you are now, which helps them look forward at how your health might develop in the future. This is why your medical exam is completely free – the insurance company covers the cost in exchange for that additional data.
Between the blood test, urine sample, and the examiner's questions, the insurance company can put together a very comprehensive picture of your current health. However, life insurance companies aren't the only ones that can benefit from a medical exam.
Why Your Medical Exam Might Be a Good Thing
All too often, clients come to us concerned about health conditions in their past. They're often unsure whether they'll even be approved for coverage.
If you've got medical conditions in your past, a medical exam helps life insurance carriers put your health numbers into perspective. It's like the difference between meeting someone in person and reading about them off a spreadsheet from their doctor's office – it adds some context.
For example, if you've lost a lot of weight recently, but you haven't been in to see the doctor in a while, getting a medical exam can help the insurance companies verify your current weight. If that weight loss puts you in a healthier weight class, it can help lower your price.
Additionally, you can use your medical exam as a free checkup for lots of other health issues.
Life insurance companies need to know as much as they can about you, so they check on everything to make sure you're healthy enough for them to insure.
Because they need to be transparent about their findings, they'll also give you your results, which can let you know if you have any medical conditions that you weren't aware of.
For lots of our clients, a life insurance exam is the first blood test they've had in years. Through this exam, many have actually been made aware of issues like high blood pressure, pre-diabetes, early warnings of liver and kidney problems, and other serious conditions early enough to get effective treatment.
Even if your medical exam does reveal a health problem that raises your life insurance prices, knowing about it before it sends you to the hospital gives you a better shot at fixing the problem. It can also give you the opportunity to reapply and get lower prices once you're healthy again.
The Bottom Line
Even if you don't get to skip the medical exam on your life insurance application, it's not the end of the world. Most insurance companies only offer that option to people who fit a very specific mold.
And every applicant, not just the ones who skip the medical exam, have their medical records looked over by the insurance company. This means that skipping the medical exam won't help you hide a health issue.
Life insurance companies know that their clients have busy lives, so they let you schedule your exam on your own terms. They even give you the ability to have an examiner come to your home or office whenever you can find half an hour to knock it out.
Long story short, you might not qualify for an exam-free path to getting life insurance, and that's OK, because you can still get the coverage you need. You might just need to pee into a cup to get it.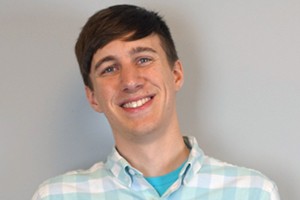 Eric Lindholm
Communications Coordinator
Eric started in Quotacy's sales department, but moved to marketing after helping hundreds of people through their life insurance buying journey. Aside from writing about buying life insurance, he also edits Quotacy's monthly newsletter, runs our YouTube channel and produces Real Life, our podcast. Eric lives in Minneapolis, where his coworkers are trying to convince him to take his humor into the spotlight. Connect with him on LinkedIn.