There are a lot of questions most shoppers have when buying life insurance. It can be a little intimidating. However, we're here to clarify the unknowns and offer answers to help you feel confident you're getting the right coverage.
One of the more common topics we get questions about is hidden fees, extra costs, and commissions. Here, we'll go over the basics to help you get a better understanding of these three areas of concern.
Are there hidden fees or costs when buying term life insurance?
There are no fees that are hidden when buying term life insurance through Quotacy. However, there may be fees that some might not be fully aware of, which include the following:
Cost of Insurance: This is the cost you pay for having life insurance coverage, which is determined before you officially accept the policy.
Premium Loads/Sales Charges: These charges compensate the insurance company for sales expenses and state and local taxes.
Administration Fees: These fees are used for maintaining the policy, including accounting and recordkeeping.
When you buy a term life insurance policy or even run free quotes online through Quotacy, these fees are already included in the quote.
There are no fees that are hidden when buying term life insurance through Quotacy.
Want to see what you'd pay for life insurance?
Compare the best prices from the names you know and trust, all in one place with no commitments.

Are there commission fees the shopper has to pay for?
Quotacy agents do not work on commission. They receive a salary, which allows them to focus on what's right for you, not their bank account.
Is it cheaper to buy life insurance directly from the carrier?
No. You will get the same rate through us as you would if you went straight through the carrier. Plus, you won't have to jump from site to site to compare prices or apply with each individual company.
Ready to see what you'd pay for term life insurance?
Buying life insurance with a health condition may seem intimidating, but the benefit of knowing your family's future is secure is worth the effort.
To see what you'd pay for life insurance, start by taking our quoting tool below for a test drive.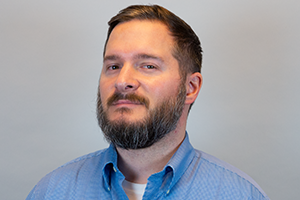 Greg Lewerer
Director of Creative Strategy
Greg is Quotacy's Director of Creative Strategy. He has an eclectic past from working on movie scripts to creating ad campaigns for major brands. His love of creative solutions drove him to strategy, and he now uses his powers to help families protect their loved ones. Outside of work, Greg spends his time off the grid hunting, fishing, camping, biking, hiking, and walking his dogs.