The number one reason why people don't buy life insurance is that they think it's too expensive. According to LIMRA, 80% of Americans overestimate the cost of life insurance. Everyone likes to save a little money whenever they can. While you can't cut coupons for life insurance, there are a few things you can do to keep the cost down. Let's discuss how you can save on life insurance. 
Purchase life insurance while you are young and healthy.
Sure, life insurance isn't high on your priority list when you are young and enjoying your life. However, if you like to plan ahead, it may be something to think about. Life insurance is generally less expensive when you buy it while you are young and before any health conditions sneak up on you.
Don't buy more than you need.
There are several factors to think about when calculating how much coverage you need.
Your age – As you age, the higher the premiums.
The ages of your spouse and children – This is helpful in determining how many years of income replacement your family would need if you were to die.
Your income – Depending on where you are in your life, you may not need to replace your full income. An example would be if you are retired and have money saved.
Your mortgage and debts – Make sure you have life insurance to cover outstanding debts.
College expenses for your children – Do you have children that are planning on going to college? Life insurance can aid in tuition costs.
End of life expenses (funeral costs) – The average funeral costs $7000. Keep this in mind when planning for your needs.
Here at Quotacy, we have an easy to use quoting and needs analysis tool to help you calculate the right amount of coverage for you and start to save on life insurance.
Life insurance is generally less expensive when you buy it while you are young and before any health conditions sneak up on you.
Ready to get your life insurance quote?
You're a few minutes away from great life insurance
How much life insurance do you need?
Figure out your action plan with our needs calculator
Find the right carrier and policy for your needs.
Different insurance carriers have different rating systems that they use to determine your premium. All carriers look at age, health and lifestyle factors (smoking, drinking, driving record, hobbies, etc) but they don't rate all conditions and factors the same.
We shop each client's case on an individual basis. Not everyone has the same health status or same lifestyle. Quotacy works for you to find you the right policy and the right price.
Don't smoke.
It's pretty simple. If you smoke, you will pay more than your non-smoker friends. We all know smoking is bad for your health and by doing so you are a higher risk to the insurance companies. If you quit smoking, you can typically re-qualify for non-smoker rates after 12 months.
Lose weight.
Insurance companies take your Body Mass Index (BMI) into consideration when determining your premiums. A BMI of 25 is considered overweight and a BMI of 30 or more is considered obese. Your BMI is calculated by your weight and height. It's no secret that being overweight or obese is unhealthy, so you will pay more for life insurance.
Keep your driving record clean.
Just like car insurance, your driving record can affect your life insurance rates. A few parking tickets won't have as big of an impact on rates, but if you have a record of careless driving, speeding, or drunk driving you can expect to pay more.
Pay annually.
Some insurance carriers offer payment options of monthly, quarterly, semi-annual or annual. If you opt to pay annually, you can expect to save money in the long run because it eliminates processing and administrative work for the carrier. And, it's a bonus because you don't have to remember to pay it as often.
Quotacy is here to make buying term life insurance a smooth and easy process. We will help you find the right policy for your unique situation to ensure your loved ones are financially protected. Start by getting a quote online (no contact information needed).
Photo credit to: andibreit
Related Posts:
Being Healthy Can Save You Money on Life Insurance
Does Everyone Need Life Insurance?
How Does Quotacy Find You the Best Priced Term Life Insurance?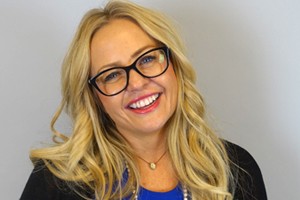 Jeanna Simonson
Marketing Content and Social Media
Jeanna has a passion for letting her creativity shine. At Quotacy she manages social media, is a co-host of Quotacy's Q&A Friday YouTube channel, and enjoys writing here and there. When she's not at the office, you can find her hanging with her husband and rescue animals, brunching with girlfriends, or loving up on her nieces and nephews. Connect with her on LinkedIn.