Many health issues affect the cost of life insurance, including anxiety medical conditions. Feeling anxious before making a big decision is not the same as having an anxiety disorder. According to the National Alliance on Mental Illness (NAMI), an estimated 40 million adults in the U.S. have an anxiety disorder.
Many individuals who deal with an anxiety diagnosis still apply for life insurance and are accepted for coverage. The good news is that not all insurance companies underwrite health conditions like anxiety in the same way. Some treat it more favorably than others. Quotacy is here to dig through the different life insurance companies to help you find life insurance coverage to protect your loved ones.
Buying Life Insurance with an Anxiety Disorder
Quotacy agents often work with applicants whom have an anxiety disorder. It's a condition our agents are very familiar with and have had a lot of success helping people with anxiety get life insurance coverage.
If you have diagnosed anxiety, your best chances of getting affordable life insurance is to apply through a broker, like Quotacy. Brokers are not tied to one life insurance company and are able to shop the market.
We want you to get approved and will work hard to help you get coverage. Start the process by getting a free life insurance quote or keep reading for more in-depth information about life insurance and anxiety.
See what you'd pay for life insurance
Comparison shop prices on custom coverage amounts from the nation's top carriers with Quotacy.
Applying for Life Insurance If You Have Anxiety
One of the biggest concerns life insurance underwriters have when evaluating an applicant with anxiety is drugs and/or alcohol abuse. If you are self-medicating with drugs or alcohol or there is a history of misuse, life insurance companies will tread very lightly. These situations will be looked at on an individual basis as to whether coverage can be offered.
Your best chances of getting approved for life insurance with a current anxiety diagnosis or history of is to apply online at Quotacy. As an independent broker, your dedicated agent can take your case and shop it to the different top-rated life insurance companies we work with.
Not all life insurance companies underwrite, or evaluate, medical conditions in the same way. Anxiety being one of them. The company you choose to apply to can make all the difference.
» Calculate: Life insurance needs calculator
How strictly the insurance company underwrites you determines not only if you can get coverage, but how much it will cost. The insurance company will assign you a risk class which is a category based on how much risk you are for them to insure.
Consider the real-life client example below.
Example
John Smith* is a 52-year-old non-smoker applying for a $500,000 20-year term life insurance policy. He was diagnosed with GAD (generalized anxiety disorder) with a history of panic attacks and a nervous breakdown due to a stressful work environment. He is no longer at that job.
John is now doing well with treatment consisting of prescription medication (Prozac, Wellbutrin, Klonopin) and cognitive-behavior therapy.
When his Quotacy agent anonymously shopped John's case to our insurance companies, their offers varied considerably. Some carriers wouldn't even offer him life insurance coverage. Another would only offer him Table 3. However, one company was more lenient and offered Standard. (See the table below for an idea of how risk class affects the price you pay for life insurance.)
John decided to go with the company that offered him Standard and his Quotacy agent helped get his policy active.
Estimated Monthly Costs of a $500,000 20-Year Term Policy for a Non-Smoking 52-Year-Old Male Based on Risk Class
Risk Class
Monthly Premium
Preferred Plus
$90.61
Preferred
$107.87
Standard Plus
$143.34
Standard
$171.74
Table 1
$205.06
Table 2
$238.39
Table 3
$271.72
Table 4
$305.04
Table 5
$338.37
*Client name and some personal details have been changed.
This is just one example of many clients we have helped get life insurance coverage. Your individual factors will determine if you can get coverage and at what cost.
Start the process by running quotes online here at Quotacy. Our quoting tool can give you an idea of what life insurance costs, but cannot factor how anxiety will affect the pricing. There are just too many variables for online quoting tools to calculate.
To find out exactly how much life insurance will cost you, simply run a quote and apply online and your Quotacy agent will set realistic expectations after reviewing your application. We'll walk you through the process of buying life insurance and can help answer any questions along the way.
Note: Life insurance quotes used in this article accurate as of February 18, 2019. These are only estimates and your life insurance costs may be higher or lower.
Watch the Life Insurance and Anxiety Video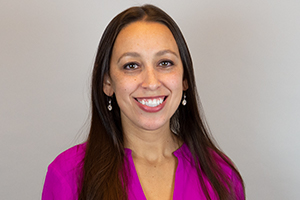 Natasha Cornelius, CLU
Senior Editor and Licensed Life Insurance Expert
Natasha Cornelius, CLU, is a writer, editor, and life insurance researcher for Quotacy.com where her goal is to make life insurance more transparent and easier to understand. She has been in the life insurance industry since 2010 and has been writing about life insurance since 2014. Natasha earned her Chartered Life Underwriter designation in 2022. She is also co-host of Quotacy's YouTube series. Connect with her on LinkedIn.