In 2012 Tali Sharot, an associate professor of cognitive neuroscience, spoke at a TED conference about the science of optimism.  It was quite fascinating and I encourage you to take a look at the video.  She notes that the "optimism bias" is a cognitive illusion that 80 percent of us have1.  It's our tendency to overestimate our likelihood of experiencing good events in our lives and underestimate our likelihood of experiencing bad events.  This is one explanation as to why life insurance ownership is at a 50-year low.  It's easy to think "I'm not going to die anytime soon.  I don't need life insurance right now."
Tali's lab conducted a controlled experiment in optimism bias.  They asked people what they thought their likelihood of suffering from cancer was.  Many people responded with a relatively low number.  "I think my likelihood is 10 percent."  The conductors then educated them letting them know that the average likelihood of suffering from cancer is actually 30 percent.  They were then asked again "Now what do you think your likelihood is?"  Most people's optimism bias kicked in and they barely altered their original response with statements like "Yep. Still think it's about 11 percent."  In other words, they knew the facts, but still thought it would only happen to someone else.
Unrealistic optimism can lead to risky behavior, financial collapse, and faulty planning.  Now, this doesn't mean optimism bias is a bad trait; without it, we would all be very depressed.  Optimistic people are always looking forward to the future and that anticipation enhances their wellbeing.  So, yes, optimism is good, we just need to be aware of the potential dangers of optimism, while at the same time remaining hopeful for the future.
Ready to get your life insurance quote?
You're a few minutes away from great life insurance
How much life insurance do you need?
Figure out your action plan with our needs calculator
Almost 1/3 of people aren't buying life insurance because they "don't like thinking about death."2 There's more of that optimism kicking in!  "I only want to think about happy things!"  When it comes to financial planning, don't automatically assume you will always be around to provide for your loved ones.  We certainly hope that you will, but just be aware of the dangers of not planning for it.  If you died unexpectedly, would your family be able to easily continue living day-to-day without your income?  29 percent of people say they would feel the financial impact from the death of a primary wage earner in 1 month and 45 percent say they would feel financial impact within 6 months.2
Life insurance is one place where you don't want to take a risk.  Here at Quotacy we're optimistic that we can get you a great rate on life insurance and that the policy you buy through us will be an ideal fit for your individual situation.  Get a no-nonsense, do-it-yourself term life insurance quote now – no personal contact information needed.


 References:
(1) The optimism bias, TED.com, Tali Sharot, May 2012
(2) 2015 Insurance Barometer Study, Life Happens and LIMRA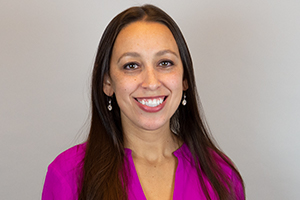 Natasha Cornelius, CLU
Senior Editor and Life Insurance Expert
Natasha Cornelius, CLU, is a writer, editor, and life insurance researcher for Quotacy.com where her goal is to make life insurance more transparent and easier to understand. She has been in the life insurance industry since 2010 and has been writing about life insurance since 2014. Natasha earned her Chartered Life Underwriter designation in 2022. She is also co-host of Quotacy's YouTube series. Connect with her on LinkedIn.