If you're a millennial, retirement planning probably isn't at the top of your to-do list. First things first, right? Find a decent job, pay off some student debt, pay the mortgage, and maybe you even have a family to provide for. You most likely don't have a large disposable income to use at your discretion. That being said, you shouldn't ignore that fact that you do need to save for retirement. The earlier you start saving, the better the benefits later in life. Quotacy discusses retirement tips for millennials. 
» Learn more: Your Best Term Life Insurance, 401(k), & Emergency Savings Plan
Saving for retirement doesn't have to be a "go big or go home" project. Slow and steady can win the race with your savings. Here are a few retirement tips for millennials so they can start planning while still living your life.
Budget
There's really no way around this one. Budgeting is important. I'm on your side, I believe vacations are important too, but to afford them, you need a budget.
If you don't know how much money you're spending on certain lifestyle choices (ahem, coffee), then download an easy-to-use app like Mint or PearBudget. These apps allow you to connect your financial accounts into one location and categorize your expenses with easy-to-read graphs so you can determine if you can cut back anywhere or if you need to limit yourself a bit. If you stream music, you probably don't need both Spotify and Pandora. Pick one. Look, you just saved yourself up to $144 per year.
» Learn more: How to Fit Your Life Insurance Premium into Your Budget
Take advantage of your employer matching programs
Retirement tips for millennials: If your workplace offers an employer matching program, take advantage of it. Many employers offer some type of retirement plan matching, typically up to a certain percentage of the employee's salary. They are giving you money, don't pass it up. This can be a great start on your retirement savings journey.
A good rule of thumb is to try and put away 10-15% of your income every month.
Ready to get your life insurance quote?
You're a few minutes away from great life insurance
How much life insurance do you need?
Figure out your action plan with our needs calculator
Live below your means
Something that we hear all the time is to live within our means, but what if we lived below our means? If you are currently practicing "living within in your means", that's great. You aren't going into debt, but you probably aren't focused on building your retirement funds. Test it out, try living below your means and stick that extra money into your savings account. Every little bit helps to grow your future nest egg.
Automate your savings
These days it seems as though everything is automated. Our paychecks are automatically deposited into our accounts and we set our bills up to autopay. So, why not start automatically transferring money from your checking into your savings? If you are currently transferring money by logging in to your account every month (or two), it can easily be forgotten about or you may be tempted to spend it before it's out of your account. We all have good intentions, but those intentions can be dampened when we are tempted to spend. One visit to Amazon.com and it's over.
Boost your savings regularly
Who doesn't love getting a raise or a bonus? It's so easy to think about what you could buy once that bonus hits your account. But, your future self will be happy that you decided to not buy that 75 inch TV for weekend football games.
A good rule of thumb is to try and put away 10-15% of your income every month. It's great if you can consistently put that much into savings and when you get a bonus or a raise, try to move that percentage rate of savings up just a notch. If you have a monthly budget already in motion, then use any additional income as an opportunity to pad your savings account even more.
Lastly, consider purchasing term life insurance. Now is the opportune time to buy. You're young and healthy, so you'll qualify for good rates.
You may not have a ton of assets yet to protect, but chances are you are carrying around debt. Did you parents co-sign any loans for you? If you died, they would be on the hook for paying those loans. There are also car loans, credit card debt, and a mortgage to think about.
If you have loved ones depending on you, then you have a need to protect your income with life insurance. Check out our quoting tool to see how much life insurance costs. We won't ask for your contact information until you're ready to commit. We enjoy making it easy for you to buy life insurance online without the hassle.
» Calculate: Life insurance needs calculator

Photo credit to: StockSnap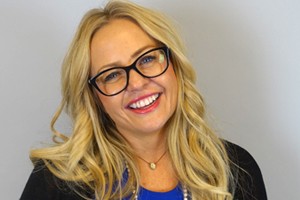 Jeanna Simonson
Marketing Content and Social Media
Jeanna has a passion for letting her creativity shine. At Quotacy she manages social media, is a co-host of Quotacy's Q&A Friday YouTube channel, and enjoys writing here and there. When she's not at the office, you can find her hanging with her husband and rescue animals, brunching with girlfriends, or loving up on her nieces and nephews. Connect with her on LinkedIn.