Are you ready to buy term life insurance? If you've gone without coverage for a while, you're probably familiar with the reasons why people don't buy term life insurance products. Let's discuss why you should buy term life insurance
Unfortunately, not having life insurance coverage can cause a family serious financial hardship if a loved one passes away unexpectedly. Still, many people continue to leave loved ones at risk of financial ruin by not buying life insurance—but why?
We explore the three main reasons why people don't buy term life insurance: superstition, cost, and inconvenience. Despite these assumptions, term life insurance is convenient and more affordable than you may think.
The first reason why people don't buy term life insurance: Superstition.
We insure our homes, cars and cell phones. Some people even insure their hair and hands, but so many people avoid life insurance for the silliest reasons, one being superstition.
I asked a friend once why he doesn't buy term life insurance now that he has a house and family to worry about. His response made me chuckle a bit, but then I realized he wasn't laughing back. He truly had a superstitious fear that if he bought life insurance, then suddenly he would be more likely to die.  
After some research and it turns out that superstitions like that are a common reason people avoid buying life insurance. Well, let me be the first one to tell you that if you buy term life insurance, your risk of dying won't go up and it may actually go down. The piece of mind knowing that your loved ones will be fine if you left this great earth brings most people a sense of calm and security, ultimately lowering your blood pressure.
The second reason people don't buy life insurance: Cost.
Most people overestimate how much it costs to buy term life insurance by three times. Whether you are considered preferred plus or standard by the life insurance company, chances are you are paying much less for a term life insurance policy than your cable bill. Instead of just assuming it's too expensive, try it out for yourself. Take a second to run a term life insurance quote. You may be pleasantly surprised.
Most people overestimate the cost of life insurance by three times.
Ready to get your life insurance quote?
You're a few minutes away from great life insurance
How much life insurance do you need?
Figure out your action plan with our needs calculator
The third reason people don't buy life insurance: Inconvenience.
Other people avoid buying life insurance because they feel lost in getting started and believe it will take too much time to figure out. This is a valid reason and I want to tell you there is good news.
The Internet has made buying life insurance easy and sites like Quotacy bring the gift of life insurance to you in a familiar way that's easy to research and understand. You can even purchase a life insurance plan right from the comfort of your own home. So, don't let silly superstitions and the fear of the unknown stop you from doing the right thing for your loved ones.
It's never too soon to buy life insurance, it's only too late. Be prepared and get a free and anonymous life insurance quote today.
Photo credit to: Tobias van Schneider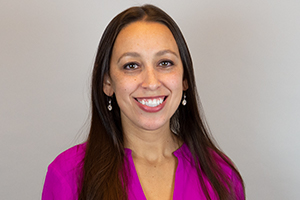 Natasha Cornelius
Writer, Editor, and Co-Host of Quotacy's Q&A Friday YouTube Series
Natasha writes and edits content and is co-host of Quotacy's YouTube series. She is also working toward her Chartered Life Underwriter (CLU) designation. When not working or studying, you'll find her throwing a tennis ball for her pitbull mix, Emmett, or curled up on her couch watching Netflix. If it's football season, the Packers game will be on.