Even before Quotacy was formed, the company owners had all worked in the life insurance industry for many years. As years went on, it was apparent that technology was advancing exponentially every day in all industries.
The owners were discussing the future of life insurance and wondered "Why can't buying life insurance be as easy as buying something online on Amazon?" That question was the brainchild of Quotacy.
World, meet Quotacy.
After a lot of long hours, Quotacy.com went live in 2014. From the beginning, it has offered busy consumers the opportunity to easily buy term life insurance online.
Quotacy allows individuals to run quotes and see real-time cost estimates without needing to give away any contact information. The website also explains life insurance in easy-to-understand language, not industry jargon.
Quotacy, meet Alexa.
Then in 2020, Quotacy did something even cooler. Amazon.com had been one of the inspirations for creating Quotacy, and now you can get term life insurance quotes from Quotacy on the Alexa app. We've come full circle!
Quotacy's mission is for everyone who has a loved one who depends on them to have life insurance. And our goal is to help one million families buy life insurance to protect their loved ones. In order to do these things, we need to make Quotacy accessible to everyone.
You can call our agents here at Quotacy to buy life insurance. You can go online to Quotacy.com to buy life insurance. And now you can ask Alexa to help you buy life insurance through Quotacy.
Get term life insurance quotes instantly from the nation's top-rated life insurance companies.
Want to see what you'd pay for life insurance?
Compare the best prices from the names you know and trust, all in one place with no commitments.

Getting Life Insurance Quotes from Quotacy via Alexa
Step 1: In your Alexa app, download the Quotacy skill. It's easy to find with the app search tool.
Step 2: Ask Alexa, "Alexa, start voice first life insurance."
Step 3: Alexa will prompt you to ask her "Get a quick quote."
Step 4: Alexa will ask you a few questions. After you give your answers, Quotacy's algorithm will instantly calculate term life insurance quotes based on your information.
Step 5: Alexa will provide the quote and ask if you want a more detailed quote or want to run another quote. If you say you want a more detailed quote, Alexa will ask you a few more questions. Quotacy's algorithm will instantly calculate your answers and update your original quote if applicable.
Step 6: Alexa will give you a code to enter into www.quotacy.com/alexa if you'd like to apply for the policy you got quoted on. No need to answer the initial questions all over again.
Saving families has always been our mission. We're excited to partner with Amazon to help bring simple, accessible life insurance one step further with Alexa.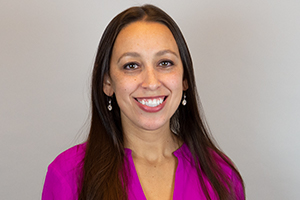 Natasha Cornelius, CLU
Senior Editor and Life Insurance Expert
Natasha Cornelius, CLU, is a writer, editor, and life insurance researcher for Quotacy.com where her goal is to make life insurance more transparent and easier to understand. She has been in the life insurance industry since 2010 and has been writing about life insurance since 2014. Natasha earned her Chartered Life Underwriter designation in 2022. She is also co-host of Quotacy's YouTube series. Connect with her on LinkedIn.