You probably already know that your health is a factor in determining whether or not you will be approved for life insurance and that it affects how much you pay.
What you may not realize is that your driving record also may have an effect.
Yes — your driving record.
Think about this, if you regularly speed 20 mph over the limit your chances of dying if you get into a car accident are higher than if you drove the posted speed. At higher speeds you have to react more quickly and have less margin for error, making accidents more likely. The difference between a car crash at 55 mph and one at 65 mph is a 24% increase in the chances that the accident will be fatal.
Risky Driving Affects Your Life Insurance Rate
Life insurance pricing is all based upon risk. The risk the insurance company takes by insuring you. The higher the risk you are, the higher your premium prices will be.
» Learn more: Financial Consequences of DWIs and DUIs

When a person applies for life insurance, the carrier will request a Motor Vehicle Record (or MVR, for short) which will contain information about several different types of vehicle-related incidents. That list includes:
DUIs
Reckless driving
Speeding
Accidents, as well as information about who was at fault
License suspensions and revocations
Vehicular crimes, such as a hit-and-run, vehicular manslaughter, and vehicular assault.
Moving violations
Dangerous vehicles owned, like motorcycles
Parking tickets, failure to yield, and other minor infractions.
Typically, if you have no major violations within the past five years you can still be considered for the best rate class: Preferred Plus. Provided everything else in your application is stellar, like your health, the life insurance company may not even care if you have a speeding ticket or two within the last few years.
However, more than two violations within the past three years may cause your premiums to be higher and having more than four could cause you to be declined for coverage. If you have a pattern of being reckless behind the wheel, the life insurance companies see this as a red flag and deem you too risky to insure.
Example 1:
Dom Toretto is a 35 year old male who is looking for $500,000 in coverage. He's perfectly healthy, and as far as most people know, he leads a pretty normal civilian life, so he would have normally received a Preferred Plus rating, putting his price at approximately $21 per month.
However, he received a violation for traveling over 30 mph above the speed limit a few months ago. His driving record check discovered this violation, which bumped him down to Standard rate classes. His final price after his approval was $42 monthly – double his original cost.
Example 2:
Luke Hobbs is a 40 year old male DSS agent who's also in peak physical condition. However, he's been chasing down some daring criminals, and has gotten into a few accidents during the hunt. One accident last year wasn't his fault, but he was to blame for one crash three years ago.
Luckily, these fender benders won't affect his price due to his lack of fault and the time elapsed since the accident he was at fault for. For his $1,000,000 policy, he'll still be able to pay the Preferred Plus price of $52 per month.
What You Can Do to Improve Your Driving Record
When it comes to improving the marks on your driving record, time is your friend. Just like improving your credit score, fixing your driving record doesn't happen overnight.
The first thing to know is that each state governs driver record points differently. Traffic violations carry points with them. The fewer points you have on your record, the better. To learn about your state's point removal policy, contact your local DMV.
The second thing is to start driving better. Don't text and drive. Don't drink and drive. Don't Snapchat and drive. Don't drive 20 miles over the speed limit.
See what you'd pay for life insurance
Comparison shop prices on custom coverage amounts from the nation's top carriers with Quotacy.
Life Insurance Coverage for People with a Not-So-Perfect Driving Record
There are many different life insurance companies and not all of them view driving records in the same way. Life insurance companies review applications and then assign a Risk Class, which is what determines how much the coverage will cost. Depending on the insurance company, what risk class you get can vary significantly.
Example 1
Jane Doe is 30 years old and applying for a $500,000 term life policy. Jane quit smoking 6 years ago and also has a DUI charge from 5 years ago and two speeding tickets from 2 years ago. Her application was shopped to multiple life insurance companies to see what they could offer her. Their responses varied.
Company 1 – Decline due to driving history.
Company 2 – Standard Plus at best dependent upon full review.
Company 3 – We could consider rated Table F.
Company 4 – Tentative Standard with a $5 flat extra for 3 years due to driving record.

Example 2
John Doe is 43 years old and applying for a $750,000 term life policy. John has had 3 DUIs, one in 1987 and two in 1989. He currently drinks about 3 alcoholic beverages per day. His application was shopped to multiple life insurance companies to see what they could offer. Their responses varied.
Company 1 – Decline due to DUI history and current drinking status.
Company 2 – Tentative Standard subject to Alcohol Questionnaire.
Company 3 – DUIs distant past but Standard due to continued use of alcohol. Maybe would consider Preferred pending medical records and normal liver enzyme elevations.
Company 4 – Would consider Standard Plus pending no other moving violations since 1989, that applicant has never been treated for alcohol abuse, and is gainfully employed and maintaining stable lifestyle.

As you can see, the life insurance company you apply to can make a big difference.
The best way for you to obtain affordable life insurance coverage, even if your driving history isn't flawless, is to work with an agency that has contracts with multiple A-rated life insurance companies. Here at Quotacy we shop the insurance marketplace to insure you're matched with the insurance company that will offer you the best policy for your situation.
When to Apply for Life Insurance
We typically recommend never waiting to apply for life insurance. Life is full of so many what-ifs and it's better to plan for them ahead of time.
If you have a poor driving record, buying life insurance coverage now to protect your loved ones may be the best decision even if the premiums are higher than usual. You can work with us in the future to reapply once you have improved your driving record and see if you can get lower premiums.
We have years of experience behind us and work with many A-rated (or better) life insurance companies. We want you to get the right coverage the first time so you have peace of mind knowing your loved ones will be taken care of if you die prematurely.
What are you waiting for? Get a term life insurance quote today.
Note: Life insurance quotes used in this article accurate as of January 17, 2018. These are only estimates and your life insurance costs may be higher or lower.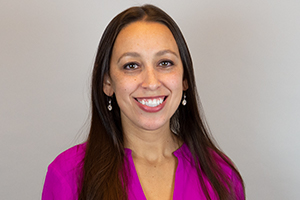 Natasha Cornelius, CLU
Senior Editor and Licensed Life Insurance Expert
Natasha Cornelius, CLU, is a writer, editor, and life insurance researcher for Quotacy.com where her goal is to make life insurance more transparent and easier to understand. She has been in the life insurance industry since 2010 and has been writing about life insurance since 2014. Natasha earned her Chartered Life Underwriter designation in 2022. She is also co-host of Quotacy's YouTube series. Connect with her on LinkedIn.