Americans are living longer and for many people their second half of life is including new hobbies, traveling, a second career, or simply spending more time with family. However, in some cases, unexpected situations arise that were not planned for, such as supporting adult children or elderly parents, market changes, an illness, or even an untimely death. Planning for retirement sooner rather than later has never been more important.
The Four Stages of Retirement
Americans can now expect to live 20-40 years in retirement and running out of money is a top concern for many retirees. When looking at retirement planning, view it as a life-long process with four distinct phases.
Stage 1 – Preparing for Retirement
Stage 2 – Transitioning into Retirement
Stage 3 – Living in Retirement
Stage 4 – Leaving a Legacy
Preparing for Retirement
For some people, stage one begins in their 20s and 30s and for others preparing starts much later. During this stage, many young families are concerned about paying the mortgage and having enough funds to send their children to college.
Beginning to save for retirement is important, but during this phase it is foremost important to protect your family from financial tragedy. Life insurance is a must-have for young families.
» Compare: Term life insurance quotes
Transitioning into Retirement
This stage poses one of the most crucial times in one's financial life. Unexpected expenses during this stage can have a major impact on retirement. 70 percent of surveyed adults (55 years or older) believe their adult children will need financial assistance. Planning ahead with the idea that this may happen in mind could end up being very beneficial.
Living in Retirement
The challenge in this stage is to successfully navigate varying circumstances to be able to stick to your planned withdrawals of retirement assets and live the desired golden years. According to the Social Security Administration, one out of every four 65-year-olds will live past the age of 90 and one out of ten 65-year-olds will live past the age of 98. Are you financially prepared to live this long?
Leaving a Legacy
Many Americans hope to not only have enough retirement assets to enjoy their golden years, but also be able to leave behind a legacy. Trust and will development is crucial in this stage, if not beforehand. Tax strategies are also important to maximize the value of the assets you leave behind to your loved ones.
See what you'd pay for life insurance
Comparison shop prices on custom coverage amounts from the nation's top carriers with Quotacy.
Retirement Planning Options
Thirty years ago individuals didn't worry about having a retirement plan so much. People typically worked for a single employer the majority of their entire career and retired with a solid pension plan and Social Security. These financial components combined allowed most people to live quite well in retirement.
In today's world, most companies have eliminated their pension plans and while Social Security plays an important role, it is not enough to live off in retirement. Today's retirees need to utilize personal savings plans to fund their golden years. The bulk of this money comes from 401(k) plans which rollover into IRA plans. Living benefits of life insurance also can contribute.
401(k)
If your employer offers a 401(k) retirement plan—take advantage of it! Not all companies offer a retirement plan, you know.
If you are under 50 years of age, you can contribute up to $18,500 annually to your 401(k). The amount you want to contribute is automatically taken from your paycheck before taxes, so although you reduce your monthly income by these contributions, you offset part of this reduction by paying less in taxes.
What's better is that some companies even offer to match contributions up to a certain percentage. This is essentially free money to invest in your retirement account. It increases your income without increasing your tax bill, since you pay no taxes on matching contributions until you withdraw them in retirement. If you leave the company, you typically roll the account over into an IRA.
Individual Retirement Accounts (IRAs)
There are two basic types of IRAs: traditional and Roth.
Traditional IRA
Roth IRA

You only pay taxes when you withdraw the funds
Money grows tax free in the account
Nearly anyone with an earned income can contribute
You must start withdrawing money by age 70 ½

You only pay taxes when you contribute the funds
Money grows tax free in the account
Contribution ability limited by income level
You can leave money in the account to accumulate as long as you want
Money in an IRA grows from interest, dividends, and capital gains that compound each year without taxes affecting it. Depending on which type of account you have, you either pay taxes when you contribute or when you withdraw. The government does limit, however, how much you can contribute each year. Most people under the age of 50 are allowed to contribute up to $5,500 annually.
» Learn more: 10 Reasons Why You May Need Life Insurance in Retirement
Life Insurance
While not to be viewed as an investment, life insurance is important for anyone who has people relying on them. Whether you contribute a paycheck to the family or you're a stay-at-home parent contributing time and labor, life insurance is essential for families.
Both types of life insurance, term and permanent, can also be helpful in retirement if structured properly. While not to take the place of a savings account, some permanent insurance products have a cash value component that accumulates interest which can be used, via surrendering the policy or borrowing against it, for future expenses such as medical bills.
However, the value grows more slowly than a typical investment plan and if you don't repay the policy loans with interest, your death benefit will be reduced. There are tax advantages with permanent insurance especially if you have a large estate. This is really when you start to see the benefits of permanent life insurance.
We typically recommend term insurance for the average family. Term insurance is financial protection for the family if a breadwinner or stay-at-home parent were to die unexpectedly. It's much less expensive than permanent insurance so you can invest the amount you save into a typical retirement savings vehicle, such as an IRA.
There are "living benefits" you can add-on to a term life insurance policy as well. These add-ons are called riders. Two particularly excellent riders to benefit a person in their retirement years are the long-term care rider and the chronic illness rider.
These riders allow you to access part of the proceeds of your policy's death benefit early to help pay for expenses that arise from long-term care needs or a chronic illness.
What stage of retirement are you in? Have you planned enough? Talk with a financial planner if you aren't sure where to start.
If you're interested in life insurance, our term life insurance quoting tool is easy to use and no personal information is required to view prices.
» Calculate: Life insurance needs calculator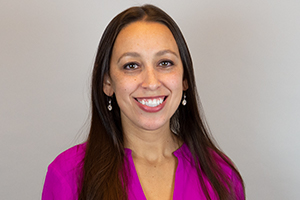 Natasha Cornelius, CLU
Senior Editor and Life Insurance Expert
Natasha Cornelius, CLU, is a writer, editor, and life insurance researcher for Quotacy.com where her goal is to make life insurance more transparent and easier to understand. She has been in the life insurance industry since 2010 and has been writing about life insurance since 2014. Natasha earned her Chartered Life Underwriter designation in 2022. She is also co-host of Quotacy's YouTube series. Connect with her on LinkedIn.