As your older loved ones age, it's important to talk with them about finances.  Adult children may be hesitant to discuss issues of estate planning and budgeting with their parents.   On the other side of the spectrum, some elderly parents fight against discussing these topics with their grown children, refusing to embrace the fact that they may not be able to handle their finances alone.  Whatever the case may be, if you have an aging loved one you should strongly consider having a discussion with them about their finances before someone else with nefarious goals in mind does instead. Let's discuss elder financial abuse.
Elder financial abuse is unfortunately becoming a more popular crime every year.  It was journalist J.F. Wasik who characterized elder financial abuse as the "crime of the 21st century."  According to an in-depth study by MetLife, the annual financial loss by victims of elder financial abuse is estimated to be over $2.6 billion dollars.  What's worse is that for every known case of this abuse, it is estimated that 4-5 cases may go unreported.  Many seniors might not recognize when it happens or are too ashamed to tell someone.
Whatever the case may be, if you have an aging loved one you should strongly consider having a discussion with them about their finances before someone else with nefarious goals in mind does instead.
Ready to get your life insurance quote?
You're a few minutes away from great life insurance
How much life insurance do you need?
Figure out your action plan with our needs calculator
Who is committing these crimes?
Naively, we may think that most forms of elder financial abuse come in the shape of strangers, but sadly enough almost 40% of all cases note that the perpetrator is a close associate of the victim.
Perpetrator
Percentages of Cases
Trusted Professionals
18.0
Family
16.9
Caregiver (non-agency)
10.9
Caregiver (agency)
9.3
Skilled Nursing Facility/Assisted Living
7.5
Medicaid/Medical Fraud
 6.7
Befriending scams
 5.6
Home Repair scams
 5.6
Stranger
 5.3
Contractors
 4.5
Criminal (robbery, burglary, etc.)
 3.0
Neighbor-Friend
 3.0
Con Man
 1.9
Phone Scam
 1.5
 (Numbers taken from 2008 newsfeeds via National Center on Elder Abuse and the National Adult Protective Services Association.)
It's a sad fact that family members account for the second highest percentage of these abuse cases.  Many of these violators use excuses such as "She would want me to have it" or "I am going to get it all eventually anyway" to reason as to why they commit these crimes.  According to the MetLife study, family perpetrators often misuse their powers of attorney to steal money from bank accounts, obtain credit cards to make unauthorized purchases, and embezzle large sums of money by refinancing the elder's home.
What's being done about this crime epidemic?
According to Consumer Reports, in 25 states, financial institutions are required to report suspicious withdrawals from seniors' accounts and other uncharacteristic activity.  The American Bankers Association states it supports its member banks with education and training on how to identify signs of potential financial abuse.
On the federal level, the Consumer Financial Protection Bureau, established by the 2010 financial-reform law, houses the Office of Financial Protection for Older Americans, which works to prevent abusive and fraudulent financial practices related to seniors.  Several agencies publish material on preventing and avoiding identity theft, phone scams, consumer frauds, investment cons, and other swindles for seniors and others.  Visit the Consumer Financial Protection Bureau website for information on protecting the finances of older Americans.
What can you do?
Spectrum Retirement magazine offers practical ways to prevent fraud.  Help your senior loved one follow the strategies below to ensure the protection of their assets.
1.   Stay involved in your financial matters and remain cautious.
At the very least, monitor your account statements, credit card bills, and bank balances.  Meet with your financial advisor at least once a year and be sure to notify your attorney or accountant of any major life changes, such as the sale of an asset, a move to a new home, the loss of a loved one, or an inheritance.
2.   Seek professional and trustworthy counsel before making financial decisions.
If something sounds too good to be true, it probably is.  Don't be taken in by promises which don't pass the "smell test."  You can begin by checking references at your local chamber of commerce or Better Business Bureau.  Here are a few other places to check out professionals before engaging their services:
3.   Avoid isolation and stay in touch with trusted family members.
As one ages, our circle of family and friends shrinks.  A natural desire for connection can put us at risk if we trust the wrong people.  People who are isolated face a greater risk of financial abuse because they are often more vulnerable.  It is important to maintain a sphere of healthy and trusted relationships.
4.   Beware of people who ask to take charge of your financial matters or become your legal representative.
When someone asks to have their name added to your bank accounts and property titles, it should be a major red flag. Be careful sharing control of your assets.
5.   Keep your legal and financial documents in a safe place.
A recommended safe place is a fireproof safe.  Share the combination with someone you trust.
6.   Beware of telephone solicitations or e-mail scams.
One popular scam is the "grandparent scam."  This is when someone posing to be your grandchild calls on a muffled phone saying they need money to get out of jail.  They will usually say they are traveling or at school and have gotten into trouble and that they would prefer not to tell their parents.  The grandparent is then directed to send money to the child via some money transfer agent.
Another scam involves people calling and saying they are from the IRS.  This is extremely popular near tax season.  The caller explains they are from the IRS and that you owe back taxes.  They threaten to lien your assets, bank accounts, and your home if you do not pay immediately.  They will accept payment by credit card to "solve your tax problem."
7.   Protect your e-mail addresses and passwords.
You need to guard this information and only share it with your most trusted family members or financial advisors.  Do not leave it in public view or write your passwords on a Post-It note next to your computer.
If you have any concerns that your loved one may be a victim of elder financial abuse, do not hesitate to report it.  If you are unsure who to report the issue to, the National Center on Elder Abuse has helpful resources available to you.

Infographic courtesy of Comparitech.com.
References:
A Study on Elder Financial Abuse Prevention, MetLife Mature Market Institute, March 2009
Protecting Mom and Dad's Money, ConsumerReports.org, January 2013
Practical Ways to Prevent Fraud, Spectrum Retirement Communities, LLC., Samantha McCue, April 2015
Header photo credit to: Jeremy Wong
Related Posts:
Life Insurance for Grandparents Raising Grandchildren
Generation X – The Sandwich Generation
Life Insurance After Retirement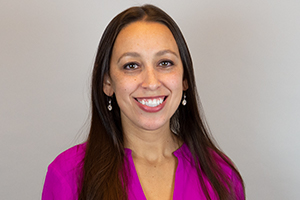 Natasha Cornelius
Writer, Editor, and Co-Host of Quotacy's Q&A Friday YouTube Series
Natasha writes and edits content and is co-host of Quotacy's YouTube series. She is also working toward her Chartered Life Underwriter (CLU) designation. When not working or studying, you'll find her throwing a tennis ball for her pitbull mix, Emmett, or curled up on her couch watching Netflix. If it's football season, the Packers game will be on.