If you are one of the 1.3 million Americans in the military, then we'd like to thank you for your service to our country. In this post, we'll guide you through the process of evaluating term life quotes to finding the best life insurance to supplement your SGLI policy.
Term Life Basics: Learn About Your Military Life Insurance Options
Q. Can Military members get life insurance?
A: Yes. Military members may receive term life insurance through the military and/or through private term life insurance companies.
Q. Who is eligible for military life insurance?
A: The following military personnel are eligible:
Active duty members of the Army, Navy, Air Force, Marines, or Coast Guard
Commissioned members of the National Oceanic and Atmospheric Administration (NOAA) or the U.S. Public Health Service (USPHS)
Cadet or midshipman of the U.S. military academies
Members, cadets, or a midshipman of the Reserve Officers Training Corps (ROTC) engaged in authorized training and practice cruises
Member of the Ready Reserve or National Guard slated to perform at least 12 periods of inactive training per year
Servicemember who volunteers for a mobilization category in the Individual Ready Reserve (IRR)
Q. What is military term life insurance and how does it work?
A. When you become a member of the military, you are enrolled in the Servicemember's Group Life Insurance Program (SGLI), a term life policy which offers a $400,000 death benefit upon your passing. In addition, you receive Traumatic Injury Protection, which provides a payout to your loved ones ranging from $25,000 to $100,000, based on the severity of the injuries.
» Learn more: Life Insurance in the Military
Q. Can I make changes to my military term life insurance policy after I've been enrolled?
A. It is easy to make changes to your beneficiary or the amount of coverage that you wish to pay for by going to the SGLI Online Enrollment System (SOES) website to customize your plan.
Q. How long does military term life insurance last?
A: Your SGLI policy will remain in effect for 120 days after you separate from the military.
You will then have the option to apply for Veteran's Group Life Insurance (VGLI), which does not require proof of good health and offers the same amount of coverage as SGLI for about the same rates if you are 29 or younger. Your VGLI premiums will increase with age however, with prices going up every five years. VGLI term life insurance will provide coverage throughout your life as long your life insurance premiums are kept current.
Q. Can I get coverage in addition to SGLI without impacting my existing coverage?
A. Yes. SGLI and VGLI are available to you independently of the amount of coverage that you purchase from another insurance company.
Q. Do I really need term life in addition to military life insurance?
A. Like every family, your coverage needs may change as your family grows or life's little curve balls cause your household expenses and debt to rise.
Despite the generous amount of coverage offered by SGLI and VGLI, $400,000 may not be enough to protect your family. Extra protection with an additional term life policy can protect your family from financial strain if you were to become unable to work or unexpectedly pass away.
Additionally, if you have children and your spouse is the primary caregiver, it's smart to buy a term life insurance policy for him or her as well. If your partner were to pass away, your child's lives would be greatly impacted and the cost of child care would add up quickly.
» Calculate: Life insurance needs calculator
Q. How much extra term life coverage might I need?
A: It will depend on your family's unique situation.
For example, if you pass away before paying off a VA mortgage loan, then your spouse and/or your estate will become responsible for your debt.
In 2018, the average mortgage amount currently stands at about $200,000—a significant chunk of the death benefit your family would receive if you purchase the maximum SGLI coverage amount of $400,000. Annual tuition for a four-year degree from a public college is projected to reach about $40,000 in 10 years.
Even with a $400,000 policy, if you have two children (the national average) then your family may face a financial challenge in covering their most significant expenses, should you pass away.
Ready to get your life insurance quote?
You're a few minutes away from great life insurance
How much life insurance do you need?
Figure out your action plan with our needs calculator
How to Supplement Military Life Insurance with a Term Life Policy
As a member of the military with a family, you are shouldering responsibilities that most civilians can only imagine. Your peace of mind regarding your family's future is an important part of the morale that helps you do your job.
In this section, we'll look at some of the ways to find the best life insurance for your loved ones.
Q. What is the best way to figure out the total amount of term life insurance I may need?
A: A good way to start is to tally up the debt that you'd like to have paid off, the amount that you wish to contribute towards your children's college tuition and/or their expenses early on in their career, along with how much is required to replace the loss of your income.
You can then deduct the amount that your military policy would cover. The remainder is what you should consider when looking at separate term life policies.
The easiest way to do this is to use our free term life insurance needs calculator. You'll answer a few quick questions—all anonymously—and see a good estimate of how much life insurance makes sense.
Q. How do I find term life quotes and the best life insurance?
A. The best way to find term life quotes is to find them online.
Ideally, you'll be able to compare not just the premiums and coverage amounts side-by-side, but you'll also have access to critical information like The BBB and customer satisfaction ratings about each life insurance company.
At Quotacy, you'll find our free term life quotes tool gives you everything that you need to find the best life insurance on one page. We also advise discussing your options with us before you apply—military personnel may face challenges getting private term life insurance, but they certainly aren't insurmountable. We'd love to help.
Q. What term life benefits are available to military spouses through SGLI?
A. Military spouses are also eligible for generous term life benefits through Family Servicemembers' Group Life Insurance (FSGLI), part of SGLI. The service member must pay the life insurance premiums for the their spouse, but dependent children are covered without charge.
However, as we mentioned above, when it comes to childcare, the maximum coverage amount of $100,000 for spouses may not be enough to take care of the family's changing needs over time. There are also some restrictions, as spousal coverage is not automatic.
Per the Veteran's Administration:
If your spouse is not a member of the uniformed services:
They are automatically covered for the maximum spouse coverage unless you reduce or cancel this coverage.
If your spouse is a member of the uniformed services and you married on, or before January 1, 2013:
You and your spouse are not automatically covered under spouse coverage. You and/or your spouse must apply if you want spouse coverage.
This is another reason that it is wise to purchase extra term life insurance for your spouse. When combining a supplemental term life policy with the benefits offered by FSGLI, your family will have the best life insurance available at a highly affordable rate.
Q. What are some of the challenges in finding term life quotes that a broker like Quotacy can help me with?
A. Some insurance companies have restrictions on the activities that military service members can participate in and still receive life insurance. These exclusions may include death during combat, helicopter and airplane accidents, death from acts of terrorism.
A broker will know which life insurance companies are more receptive to military families and their unique needs—and they'll be able to pair you up with those companies with no hassle on your part.
Q. Are there term life insurance companies sensitive to the special needs of military families?
A. At Quotacy, we've worked with scores of military families.
Our experienced brokers can help you find the best life insurance plans from companies—such as Pacific Life—that are familiar with the unique requirements of the members of our armed forces.
Beyond Term Life Insurance: Planning for Financial Security and Adjusting to Civilian Life
Are you—or will you be—leaving the military in the near future?
It goes without saying that readjusting to civilian life after separating from the military can be a challenge for the service members and their families.
One of the biggest challenges is developing a financial plan. You may be returning to college after the military, starting a business, or starting a new career, but in every instance you will have to find a way build long-term financial security for your family using all of the resources available to you.
Thankfully, you won't have to go it alone.
The first step towards financial security—after you've found the best life insurance policy—is to find the right financial planner. A financial planner will help you understand your long-term financial needs and will work with you to get your budget and savings in line with your goals. Finding a financial planner who understands military benefits—such as home loans—will also give you someone who can explain any technical jargon or confusing aspects of the benefits you have sacrificed so much for.
Another important step is to look at your long-term career plans.
While you may have a great job lined up after you separate from the military, it might not be your dream job. Since you've already put time and great effort into serving your country, the VA wants to take some of the burden of finding the right career off your shoulders.
The military offers free career counseling and educational counseling for military personal who are about to enter, or have recently entered civilian life.
» Learn more: Can PTSD Affect Buying Life Insurance?
A third important step is to make sure that you give yourself time to adjust to the life part of civilian life. There's no denying it: whether you were abroad or behind a desk stateside, you'll need time to get reacquainted with the demands of daily civilian living.
Make sure that you give yourself that time, if at all possible. If the adjustment proves challenging and you don't get the help that you need, your career, and most importantly your family, may be impacted if you aren't ready to take on those new responsibilities.
The VA's Transition Assistance Program will help you access a variety of services—including counseling—that will make your reentry to civilian life easier.
At Quotacy, we're committed to getting the best life insurance for our military families.
It isn't just part of our job—it's an honor. You can get started by finding term life quotes in just seconds with our free quotes tool. When you've found quotes that interest you, you can complete your application in under five minutes. If you get stuck, or just have extra questions, we're always ready to help.
» Compare: Term life insurance quotes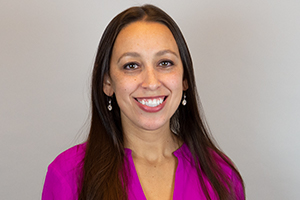 Natasha Cornelius, CLU
Senior Editor and Life Insurance Expert
Natasha Cornelius, CLU, is a writer, editor, and life insurance researcher for Quotacy.com where her goal is to make life insurance more transparent and easier to understand. She has been in the life insurance industry since 2010 and has been writing about life insurance since 2014. Natasha earned her Chartered Life Underwriter designation in 2022. She is also co-host of Quotacy's YouTube series. Connect with her on LinkedIn.