While the world is slowly returning to a semblance of normalcy after dealing with a destructive pandemic, the year 2020 has long-lasting affects even outside of personal health. COVID-19 changed many things for people, especially their plans for retirement and the stability of their financial future.
Social Security, in particular, has many feeling uncertain. In a recent study conducted by Nationwide, 61% of surveyed adults worry more now about Social Security running out of funding than they did before the pandemic.
In addition to having concerns, the study revealed that many adults lack a basic understanding of Social Security. Half or more say they don't know how much of their income will be replaced in retirement by Social Security. 90% of surveyed Generation X individuals and 97% of Millennials don't even know what age they become eligible for Social Security benefits.
What is Social Security?
With every paycheck you receive, you'll see certain taxes are first taken out of it before you receive the take-home pay. These payroll taxes include federal, state, and local income taxes, federal and state unemployment taxes, and Medicare and Social Security taxes.
Social Security is designed to provide older Americans and disabled persons with a portion of the financial support needed to cover essential retirement expenses. Today, full Social Security benefits start between age 66 and 67 for most Americans. You also have the option to get reduced benefits as early as age 62 or to delay taking your benefits up to age 70 to increase your monthly Social Security income.
The decision on when to file isn't one to take lightly. The age you apply will certainly impact the amount of Social Security you receive during retirement.
While everyone's personal situation is different, there are three key considerations you should make as you begin to plan your Social Security filing decision:
Filing early before full retirement age makes sense for some people. But because benefits are permanently reduced when you do this, it may not be the best option.
Delaying after full retirement age and taking advantage of delayed Social Security credits can increase your Social Security income.
Benefits for spouses, partners, and other family members are among the most powerful ways to boost household Social Security income.
Couples have the option to file for benefits based on their own work or their spouse's. This spousal benefit has the potential to substantially increase an individual's Social Security income if
either you or your spouse don't work;
either you or your spouse have a limited work history;
there's a vast difference between your separate career earnings.
When it's time to retire, many couples rely heavily on their Social Security income for survival.
How much money will I need in retirement?
The rule of thumb is that you'll need about 80% of your pre-retirement income when you leave your job. This 80% comes from the fact that you will no longer be paying payroll taxes toward Social Security, and you'll no longer be contributing to your 401(k) or other savings plan.
In addition, you'll save on the usual costs of going to work (the pandemic won't keep everyone at home forever) such as new clothing, dry cleaning bills, and commuting expenses.
Example: if your annual pre-retirement expenses are $50,000, you'd want retirement income of $40,000, if you follow the 80% rule of thumb. If you and your spouse will collect $2,000 a month from Social Security, or $24,000 a year, you'd need about $16,000 a year from your savings. Bear in mind, however, that any withdrawals from a tax-deferred savings account, such as a traditional IRA or a 401(k) plan, would be reduced by the amount of taxes you pay on that withdrawal.
Want to see what you'd pay for life insurance?
Compare the best prices from the names you know and trust, all in one place with no commitments.

Life Insurance Provides Options When Social Security Isn't Enough
Americans' concerns about them not receiving their full Social Security benefits when the time comes are valid. While the myth that the Social Security trust fund is going bankrupt isn't true, it is estimated that the program will only be able to cover 79% of its obligations through 2090.
Making maximum contributions to your retirement accounts are one way to help offset the Social Security uncertainties. Another financial tool is life insurance.
» Learn more: Cash Value Life Insurance in Retirement
Permanent life insurance plans are often used to supplement retirement income. A portion of your permanent policy's premium goes into a cash value account. The amount earns interest and steadily grows. You can access the cash value even while you're alive. You can take out tax-free loans against the account or even make tax-free withdrawals.
In retirement, if you're concerned about spending down your assets, a permanent life insurance policy can provide another source of cash.
Most couples have to rely on their combined Social Security retirement benefits to maintain their standard of living. But what happens to their retirement benefits when one spouse dies?
In retirement, each spouse is receiving Social Security income. When one spouse dies, the surviving spouse can choose to continue receiving the higher of the two incomes, but he or she will still only receive one income when previously the household received two.
The problem here is that many of the costs of living, such as household mortgage payments, will remain unchanged. Permanent life insurance solves this problem as well.
As long as you do not deplete the entire cash value account, which would cause the policy to lapse and terminate, the surviving spouse still receives a death benefit upon the death of the insured.
If both spouses have cash value life insurance, the surviving spouse will also still own the other policy and can access any available cash value if needed.
There are many different types of permanent life insurance. Whole life, universal life, and guaranteed universal life are some of the most common. Each type has various benefits and features.
Contact us directly or complete this online form to get permanent life insurance quotes. A Quotacy advisor can conduct a brief needs analysis with you and make some life insurance recommendations.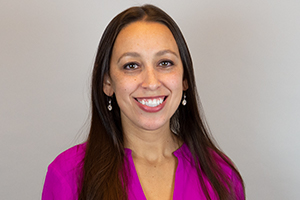 Natasha Cornelius, CLU
Senior Editor and Life Insurance Expert
Natasha Cornelius, CLU, is a writer, editor, and life insurance researcher for Quotacy.com where her goal is to make life insurance more transparent and easier to understand. She has been in the life insurance industry since 2010 and has been writing about life insurance since 2014. Natasha earned her Chartered Life Underwriter designation in 2022. She is also co-host of Quotacy's YouTube series. Connect with her on LinkedIn.