When you're looking to buy life insurance, you want to find a reputable company that you can trust. One that's financially secure and will be around long enough to provide a payout for your family if the unexpected happens. Let's discuss top-rated life insurance.
But how can you tell which life insurance companies are the best? What rating agencies are there and what factors do they use to determine whether or not a company is reputable or not?
There are five independent review agencies that are used to create the ratings of a life insurance company.
M. Best
S&P
Moody's
D. Power
Better Business Bureau
To give you a better understanding, let's take a quick look at each agency.
A.M. Best
The A.M. Best rating is a forward-looking and objective opinion regarding an insurer's relative creditworthiness based off balance sheet strength, operating performance, and company profile.
A.M. Best range of ratings: Their best is an A++. Their worst is a D.
S&P
Standard and Poor's (S&P) analysts, managers and economists assess the factors and trends that affect creditworthiness and capacity to meet financial commitments of a life insurance company.
S&P's range of ratings: Their best is an AAA. Their worst is a D.
*Ratings may have a plus or minus to show relative standing within the rating categories.
Moody's
Moody's Investors Service is a leading provider of credit ratings, research, and risk analysis. Companies judged to be of the highest quality are the least likely to default on debt obligations.
Moody's range of ratings: Their best: Aaa. Their worst: C.
*Ratings may have a 1, 2, or 3 to show the ranking within the rating category.
J.D. Power
J.D. Power's scores represent the customer satisfaction of the buying experience based off the opinions of a representative sample of consumers who have used or owned the product or service.
J.D. Power's range of ratings: Their best: 1000. Their worst: 1.
Better Business Bureau (BBB)
The BBB rating represents how a company is likely to interact with its customers based off information they obtain from public data sources about the business and complaints received from consumers.
BBB range of ratings: The best: A+. The worst: F.
Why choose Quotacy to find the best life insurance company?
Quotacy only works with top-rated life insurance companies. By working with multiple companies, we give you the power to choose the best life insurance company at the best price.
When you apply, you can rest assured that whichever company you end up choosing will be a great choice. Plus, we double-check the market to make sure you're getting the best deal and advocate on your behalf.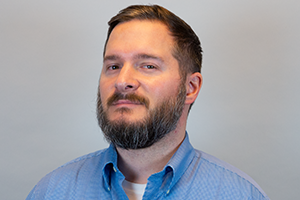 Greg Lewerer
Director of Creative Strategy
Greg is Quotacy's Director of Creative Strategy. He has an eclectic past from working on movie scripts to creating ad campaigns for major brands. His love of creative solutions drove him to strategy, and he now uses his powers to help families protect their loved ones. Outside of work, Greg spends his time off the grid hunting, fishing, camping, biking, hiking, and walking his dogs.