The life insurance buying process from start to finish — meaning from the time you apply for a policy to when you officially get a decision on your coverage — typically takes an average of four to six weeks. The bulk of this time is the underwriting step of the application process.  Life insurance companies have a team of underwriters who review each individual application to determine how much coverage and at what cost the applicant can be offered.  This step can take several weeks.
We are always on the lookout for new processes and products to make buying life insurance easier for our customers.  This is why we have partnered with Haven Life.
Haven Life provides the first solution for buying medically underwritten term life insurance online – no paper applications, no phone calls, no more waiting several weeks for a decision.  When you apply for the Haven Term policy, if approved, you receive an immediate decision on your application and coverage begins right away.
The Haven Term policy is a great fit for people who:
Are between the ages of 18 and 65
Are looking to insure themselves or their spouse – it can't be for business purposes
Are looking for up to $1 million in term life insurance coverage
Are looking for a self-serve way to buy life insurance (but customer service is available if you need help!)
Aren't on active duty in the military
Aren't looking to replace an existing policy with the Haven Term policy
Aren't looking for a convertible term life insurance policy
If there are people who rely on your income, you likely need life insurance. We're excited that our partnership with Haven Life now makes it easier than ever to get covered.
Ready to get your life insurance quote?
You're a few minutes away from great life insurance
How much life insurance do you need?
Figure out your action plan with our needs calculator
When you run an insurance quote on Quotacy.com, you are offered many policy options, and, if you're between the ages of 18 and 65, one of these options will be the Haven Term policy.  If you decide you would like to apply for this policy, you will be directed to an application page that should only take 20 minutes or less to complete.  Once you submit your application, and if it's approved, your coverage will start immediately.  Qualified, healthy applicants don't even need to take a medical exam.  Instead of needing a medical exam to finalize coverage, Haven Life's sophisticated technology analyzes the health information that you have already provided in the application to make a decision in real-time.  Once you submit your application online, Haven Life will tell you if a medical exam is needed to finalize coverage.
If there are people who rely on your income, you likely need life insurance.  We're excited that our partnership with Haven Life now makes it easier than ever to get covered.
Start now by running a term life insurance quote.  It takes less than 30 seconds and you can see estimated premiums instantly, in addition, you do not need to provide any personal information until you are ready to apply.  Obtaining peace of mind has never been easier.
Haven Term is a Term Life Insurance Policy (DTC, ICC14DTC) issued by Massachusetts Mutual Life Insurance Company (MassMutual), Springfield, MA 01111 and offered exclusively through Haven Life Insurance Agency, LLC
Photo credit to: Chris Miller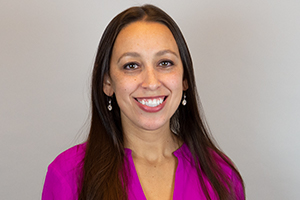 Natasha Cornelius
Writer, Editor, and Co-Host of Quotacy's Q&A Friday YouTube Series
Natasha writes and edits content and is co-host of Quotacy's YouTube series. She is also working toward her Chartered Life Underwriter (CLU) designation. When not working or studying, you'll find her throwing a tennis ball for her pitbull mix, Emmett, or curled up on her couch watching Netflix. If it's football season, the Packers game will be on.