Finding life insurance for securing your family's future is an important step. There are several things to consider when deciding what's best for you, your loved ones, and your budget. It's common for people to have a tough time figuring out the right amount of coverage for their specific needs. But don't worry, there's an easy solution: Quotacy's life insurance needs calculator.
If you're stuck on how much coverage you need, our Life Insurance Calculator will help you do a needs analysis to determine what's right for you.
How to Use Quotacy's Life Insurance Needs Calculator
Quotacy's life insurance calculator is free and easy to use.
To see the suggested amount of life insurance coverage that would best suit your financial needs, just answer a few easy questions.
The life insurance needs calculator simply offers a suggestion of coverage. You ultimately choose how much to buy.
Want to see what you'd pay for life insurance?
Compare the best prices from the names you know and trust, all in one place with no commitments.

Let's breakdown the questions:
What's your annual income?
This helps determine how much money your household is accustomed to having and what they would no longer have if the unexpected were to happen.
How many years of income would need to be replaced for your family to be financially secure?
Basically, this means how long would it be before your family is back on their feet and would no longer need financial assistance.
How much do you owe on your mortgage?
What is the remaining balance that your loved ones would be responsible for? It doesn't need to be exact, just an estimate.
How much additional debt do you have?
Common examples of debt include credit cards, car loans, home equity loans, etc.
Do you plan on contributing to your children's college expenses?
College costs are high and continue to rise. Factoring this into your life insurance is important.
How much money will be needed for funeral/burial expenses?
The average funeral and burial is $10,000. The average funeral and cremation is $4,000.
How much money do you currently have in savings and investments?
Common examples include bank accounts, Mutual funds, Stocks and bonds, IRAs, and 401(k)s.
How much life insurance do you already own that you plan on keeping?
Include both employer and personal life insurance you plan on keeping versus replacing with a new policy.
Conclusion
The calculation is simply a suggestion. You can increase or decrease the coverage when you officially apply for life insurance.
Once the calculator provides a suggested amount of life insurance coverage, you can instantly run quotes for that amount with our life insurance quoting tool.
Ready to see what you'd pay for life insurance? Start with a free quote today.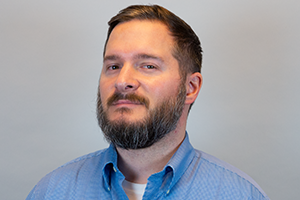 Greg Lewerer
Director of Creative Strategy
Greg is Quotacy's Director of Creative Strategy. He has an eclectic past from working on movie scripts to creating ad campaigns for major brands. His love of creative solutions drove him to strategy, and he now uses his powers to help families protect their loved ones. Outside of work, Greg spends his time off the grid hunting, fishing, camping, biking, hiking, and walking his dogs.