A fly-over of our company's history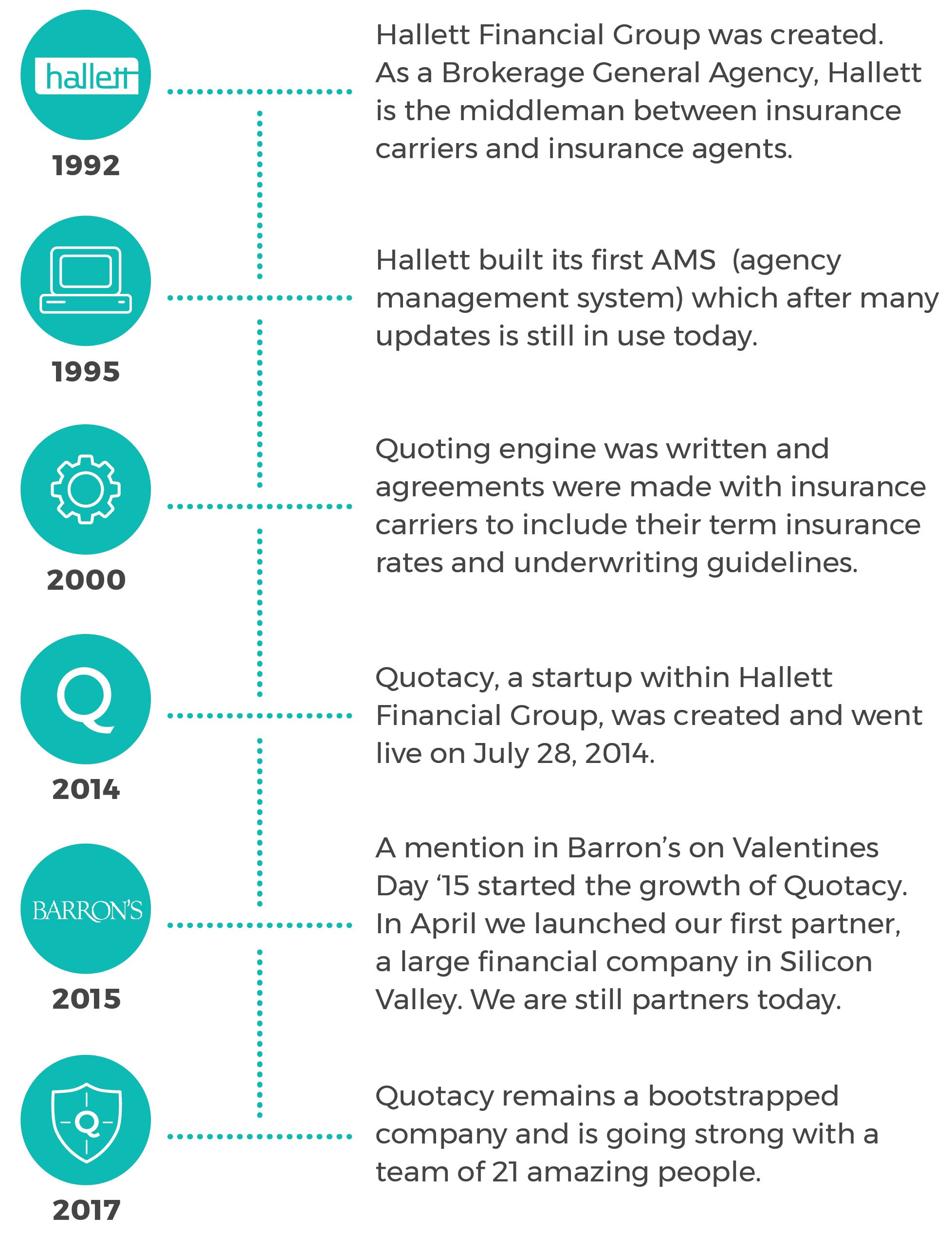 Quotacy, Inc.
505 Highway 169 North, Suite 560
Minneapolis, MN 55441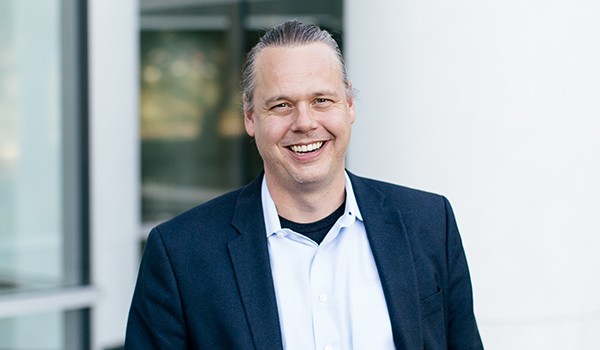 Network
Jeremy Hallett on LinkedIn
Mr. Hallett is available for interviews, podcasts, speaking engagements, keynotes, and panel presentations on entrepreneurship and innovation within the insurtech and fintech sectors.
Company Overview
Jeremy Hallett's interview in Coverager  features the origins of our insurtech company and an engaging flyover of our CEO's career from Hallett Financial Group to Quotacy.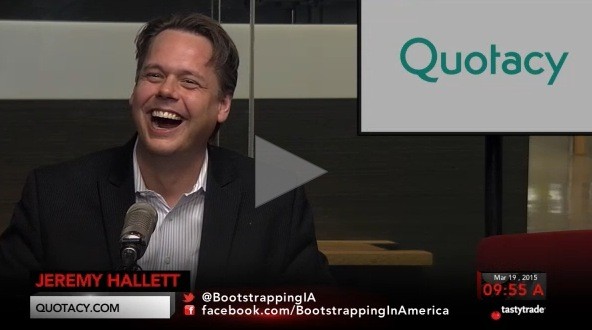 Event Bio
Jeremy Hallett is co-founder and CEO of Quotacy, Inc., a direct-to-consumer digital life insurance brokerage headquartered in Minneapolis. The company's mission is to help everyone who has loved ones—who depend on them financially—to own a life insurance policy. Mr. Hallett is also CEO of Hallett Financial Group, Inc., a brokerage general agency (BGA) that distributes life insurance, annuities, disability, and long term care products. Hallett Financial has been serving over 2000 insurance agents and financial advisors since 1990. Jeremy's partnerships—across technology, insurance, and finance—stem from his willingness to spark innovation and his curiosity about what's possible in life and business. Playing sax and meditating daily keep him happy and humble.
Full Bio
Fargo to Japan
After college—Chemistry, University of North Dakota, 1996—I left Fargo to busk tips playing saxophone on street corners from San Francisco to Japan. While in Japan, I met a girl. We started a romance and a school for English. While the school thrived, our romance came to an end.
Japan to Fargo
Returning home to Fargo, I joined Hallett Financial, a wholesale life insurance company founded by Tom Hallett, my dad. I found my work gratifying. I liked helping families secure their future through financial planning and life insurance.
Fargo to Minneapolis
Fast forward a few years. My brother Ryan and I moved Hallett Financial's corporate headquarters to Minneapolis and evolved our brokerage general agency business via technology. We started developing for Hallett Financial our own CRM, tracking, website, and quoting tools in the 90s. It was a solid foundation for Quotacy, our insurtech startup.
Minneapolis to AI
Quotacy was born on July 28, 2014, with the purpose of saving one million families from financial hardship via life insurance. By using technology combined with caring employees with over 25 years of industry experience, Quotacy is the best place to buy life insurance. Both companies—Hallett Financial and Quotacy—are privately held and our employees are family to us. We are evolving and growing, but we're not losing our family feel. It makes coming to work each day a pleasure. That's my career journey so far.
Network
Abby Reddy on LinkedIn
Ms. Reddy is available for interviews, podcasts, speaking engagements, keynotes, and panel presentations on entrepreneurship and innovation within the insurtech and fintech sectors.
Event Bio

Abby Reddy is Co-founder and CMO of Quotacy, Inc., a Minneapolis insurtech company transforming how people shop for and buy term life insurance online. Abby has over 10 years experience creating partnerships across technology, insurance, and finance, and over 30 years experience in marketing and design. Abby is known for building innovative teams that are transforming the life insurance space, and welcomes the opportunity to share her insights and start new conversations.
Full Bio
City of Angels
After high school in West Virginia, I packed up my rabbit with most of my possessions and drove to LA with $200 in my pocket. My first marketing job was for an ad agency in Los Angeles in 1987.
Rendering Tacos
Later I moved on in the 90s and early 2000s to managing creative and Internet services and doing web development. This included rendering Taco Bell locations for the brand's first website; helping Coca-Cola create dynamic PDFs before Adobe made it look easy to do; and web dev work for established brands like Levi Strauss and Kraft.
Last Gig, Best Gig
Fast forward in time to Minneapolis. In 2007, Jeremy and Ryan Hallett were ready to evolve Hallett Financial Group via technology. The web development work that I did for them lead to the birth of the idea to create an online direct-to-consumer life insurance brokerage called Quotacy. Jeremy, Ryan, and I found that we were able to take creative ideas and make them a reality—and that we were good at building teams together.
Stronger Together
Quotacy has been a dream come true professionally. It's allowed us to have the freedom to take a creative process from idea to completion, work with bright people who are inspired to transform the lives of families through affordable term life, and be part of a team that is stronger together. I have the feeling that there is no limit to what we can create in the insurtech space if we keep partnering with great employees and other innovative brands. Personally, I wake up feeling blessed and excited that I can create whatever starts out as a vision in my mind. It's been a great career journey from LA to Quotacy.
It's easy to cover Quotacy
Here's a media kit of everything you need