After you submit the pre-application on the Quotacy website, we work together with you to turn that into a formal application. Your Quotacy agent will take a look at it to make sure your insurance needs match the product you are applying for. Let's discuss the life insurance application process. 
We do not upsell.
We just want to be sure if you have a medical condition, such as diabetes, that you are applying to the carrier that best treats that condition. If there is no further information we need from you, we will email you a fillable application to complete that can be easily signed electronically and securely emailed back.
» Compare: Term life insurance quotes
If we do need further information from you, we will email you fillable documents to complete. For example, if you have diabetes we will send you a fillable questionnaire so we have the right information to get you the best policy for your situation.
After receiving your completed documents, we then shop your case—also known as an underwriting study. This is when we go to all the different insurance companies and shop for the best pricing and product for you. Some insurance companies are more favorable to certain impairments than others.
We'll let you know your options but ultimately the life insurance company choice is completely up to you. When the right company is determined, we send you the fillable application to electronically complete, sign, and email back to us.
» Learn more: Quotacy Shops Your Case—What Does That Mean?
Some insurance carriers are more favorable to certain impairments than others.  When the right carrier is determined, we send you the fillable application to electronically complete, sign, and email back to us.
Ready to get your life insurance quote?
You're a few minutes away from great life insurance
How much life insurance do you need?
Figure out your action plan with our needs calculator
Once everything is ready to go, we send the formal application to the insurance company. If the insurance company has an electronic process, within 24-48 hours of the carrier receiving the application, a representative of that company will contact you for a confidential phone interview.
The phone interview will last approximately 15-30 minutes. To ensure the interview goes smoothly and as quickly as possible, please have the following information prepared:
Personal Information for a life insurance application:
Social Security Number
Driver's License Number
The information of any existing or pending life insurance policies, if applicable
Type of visa, visa number, and expiration date, if you are not a U.S. citizen
Payment information you will use to pay for your life insurance premiums (checking, savings, or credit card account information.)
Medical Information
Names, addresses, and phone numbers of doctors, hospitals, or clinics you've visited
Names of any conditions and dates of diagnosis
The names, dosages, and frequencies of any prescription medicines you are taking
Family medical history
Any additional tests you have been advised to take and/or elective exams or procedures that have been scheduled.
After this information has been collected, the representative will then offer the option of scheduling your medical exam. There is no cost to you for this exam and the certified professional examiner will come to where it is convenient for you, like your home or workplace.
The medical exam will consist of:
Providing your medical history and that of your family's (mom, dad, siblings)
Recording your height and weight, blood pressure and pulse
Obtaining a blood sample
Submitting a urine sample
For high policy value or older applicants, electrocardiogram tests (EKGs), treadmill tests, or other assessments may be required.
The results of your exam will be forwarded to the insurance company and the underwriting process will begin. Based on your medical history and the amount of life insurance coverage you apply for, we may need to obtain additional information from your doctor, a detailed background check, or from motor vehicle reports. The underwriting findings determine the pricing. You do not have to be the perfect human specimen to qualify for affordable life insurance, but if you are judged to be chronically or seriously ill you may be declined or offered an increased premium.
» Learn more: What Is Life Insurance Underwriting?
If you are approved by the insurance company for the product and pricing you applied for, we will collect some signatures and a premium payment from you at the time of policy delivery. Your policy will be delivered to you via email, unless the insurance carrier does not offer e-delivery; in this case the policy would be snail mailed. If the insurance company does not approve as applied, we will work with you to let you know your options and determine what product would be best.
No one ever anticipates needing to use life insurance, but the unexpected happens. Be prepared and get a free and anonymous term life insurance application today.
» Calculate: Life insurance needs calculator 
Photo by Tran Mau Tri Tam on Unsplash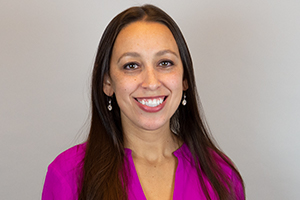 Natasha Cornelius
Marketing Content Manager
Natasha is a writer and content editor at Quotacy. She is also co-host of Quotacy's YouTube series. She can't get enough of life insurance and outside of work is also working toward her Chartered Life Underwriter designation. Connect with her on LinkedIn.