If you're one of this year's millions of adventure travelers, then you're probably well aware that participation in high-risk activities—such as ecotourism and cultural immersion holidays in troubled international regions—warrant a few extra steps to ensure your safety, and that includes a term life insurance "checkup".
In this post we'll take a look at how you can find the best term life insurance for your needs from travel-friendly providers and offer some quick tips to make your epic holiday even more memorable (in a good way).
Why You Need Term Life Insurance for Adventure Travel
First of all, let's talk about risk.
Whether you're a novice or an experienced adventure traveler, you're most likely not that intimidated by the unexpected—it's exactly why you chose an out-of-the-ordinary vacation. But even if you're willing to tolerate a bit of risk for a unique travel experience, you'll still want to prepare for the possibility of misfortune, no matter how unlikely.
One of the first steps to take in minimizing your risks is to make certain that you have enough term life insurance coverage.
» Compare: Term life insurance quotes
If you aren't insured, it's important to apply right away. Waiting may mean that you won't be able to complete the application process and get approved in time for your next trip, and many adventure travel agencies won't even accept travelers who don't have active life insurance policies and/or some sort of travel insurance.
Those trips that induce an incredulous "You went where?" or "You did what?" from your friends often involve significant risks. From political unrest to tropical diseases to wildly unpredictable weather, the risks of exotic foreign travel—and domestic holidays in remote regions—are there. Even holidays involving certain sports (cliff diving anyone?) are risky whether you're at home or abroad.
And, if you're reading this, then it's also likely that you know the difference between risk-taking and recklessness (even if your friends think you've just seen one too many episodes of Expedition Unknown and are throwing caution to the wind).
In fact, we know that many well-seasoned adventure travelers are well-versed in taking the right safety precautions to ensure they have a safe, enjoyable journey, wherever their travels take them.
For those who have loved ones that rely on them, that includes making sure you have the best term life insurance possible.
What Is Term Life Insurance?
Term life insurance provides coverage during a designated amount of time, or term, usually 10, 15, 20, 25, 30, or 35 years.
If you pass away during your term and your premiums are kept current, then your loved ones will receive funds—called a death benefit—which is equal to the amount of coverage that you purchase.
For example, a $500,000 policy will pay out this amount to your family, regardless of how much you have paid in monthly premiums at the time of your passing. But a $500,000 policy isn't necessarily the right choice for everyone.
Depending on your needs, you may want to be insured for more or less.
» Calculate: Life insurance needs calculator
Our free tool can help crunch the numbers for you, identifying how much life insurance you may need, leaving you with all the information you need to start comparing life insurance quotes from leading life insurance companies.
You can check out our term life insurance guide for more information about the life insurance buying process.
What to Know Before You Go: Rest Up, Pack Light, and Locate Your Term Life Insurance Policy
Although your term life insurance will ensure your family's financial stability if the the unexpected occurs, by following the latest tips from the CDC you'll make an unfortunate event far less likely.
A few know-before-you-go tips from the CDC:
Make sure that you get enough rest before your trip. While preparations for travel can be hectic, a lack of sleep can weaken your immune system and make you more susceptible to disease.
See your doctor 4-6 weeks before your departure (even if you've recently had a life insurance medical exam). You'll need to make sure your vaccines are up-to-date and that any travel vaccines and medications that you may need prescriptions for will be taken care of before you go.
Know the location of medical facilities before your trip. It's a good idea to know exactly how far you'll be from a hospital—and how well-equipped it is—if you are planning on engaging in any activities that may result in serious injury (or if you have a medical condition which requires special care).
Also, make sure that your family is aware of the details of your term life insurance policy (the insurance company, beneficiaries, term length, and coverage amount), and know where the physical copy of your insurance policy is. If you aren't insured, you can compare quotes from leading companies and complete your applications in under five minutes using our term life insurance quotes tool.
» Learn more: Keeping Your Life Insurance Policy Safe
Then, make sure you pack all of the things that you know you need (but might not feel like carrying)—these little things can help make a difference:
Sunscreen
Inspect repellant
A first aid kit in waterproof container
Hand sanitizer
If you're going abroad, the CDC also recommends that you have a paper list of addresses and phone numbers for the nearest U.S. consulate or embassy and a paper list of family or friends to contact if you run into trouble. Make sure these are accompanied by information about any medications or current health issues that you may have.
We'd recommend slipping an extra copy into your passport or adding these to your mobile phone, if you are carrying one.
If you can (and if you'll be in a remote area with limited or an uncertain water supply) think about investing in a water purifier and purifying tablets to pack with you.
The last—and perhaps the most important—tip is to always check for breaking news and State Department travel advisories before you leave. Situations can change quickly and it's wise to be aware of what's happening at your destination well before you arrive.
See what you'd pay for life insurance
Comparison shop prices on custom coverage amounts from the nation's top carriers with Quotacy.
Term Life Insurance for Adventure Travelers: The Most Popular Destinations and Activities
Does it really matter where you go?
In a word: yes. When underwriters determine whether an individual who frequently travels to foreign countries may qualify for life insurance in the U.S., many factors are taken into account:
The country(ies) traveled to
The frequency of travel
Your occupation
The purpose of travel
Length of time spent in the country(ies)
Your destination will have an impact on how much you pay for premiums, and traveling to certain countries may make you uninsurable by certain providers.
Insurance providers tend to place countries into one of three categories:
Acceptable for Travel
Acceptable for Travel (but with limited coverage amounts if traveling a certain amount—typically 3-6 months)
Unacceptable for Travel
Bearing that in mind, it's important to assess your risks and insurance options well before you've bought your ticket.
The Most Popular Adventure Travel Activities
According to a report by the Adventure Travel Trade Association posted in Travel + Leisure Magazine, the most popular adventure travel activities are:
Hiking
Backpacking
Trekking
Sea and whitewater kayaking and rafting
Take a look at the CDC's guide to safe outdoor activities at home and abroad.
Your hobbies can impact your life insurance quotes. For example, if you regularly go on free-climbing trips in isolated areas, you may be in a higher risk class than someone who'd rather spend their holiday on a tropical beach with a mai tai in hand.
But this shouldn't stop you from applying for coverage, nor will it make the cost of term life insurance unobtainable.
In fact, many states have regulations which prevent insurance companies from denying coverage only on the basis of your legal travel activities and, if you do move forward and get a few quotes, you'll see that most coverage is very affordable.
If you are planning on purchasing term life insurance before your next upcoming trip, Quotacy works with multiple life insurance companies that insure adventure travelers and those with dangerous hobbies. We can never guarantee coverage, but we will do our best to help you get life insurance.
Our underwriters are familiar with each insurance company's underwriting guidelines and can go to bat for you to help you find the right policy for your needs before you travel. Start by getting term life insurance quotes today.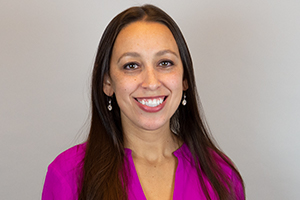 Natasha Cornelius, CLU
Senior Editor and Licensed Life Insurance Expert
Natasha Cornelius, CLU, is a writer, editor, and life insurance researcher for Quotacy.com where her goal is to make life insurance more transparent and easier to understand. She has been in the life insurance industry since 2010 and has been writing about life insurance since 2014. Natasha earned her Chartered Life Underwriter designation in 2022. She is also co-host of Quotacy's YouTube series. Connect with her on LinkedIn.