In the second installment of our Real Life Stories in partnership with The Life Foundation, Eric and Chuck talk to Tracy Hunger. Tracy lost her parents at a young age, and had to provide for herself and her brother alone while she was still in high school.
Tracy lost her mother seven weeks after the birth of her brother, Matthew, leaving her father to support their family on one income. When his health began to decline when Tracy was in junior high, he slowly lost his ability to work. He eventually passed away without life insurance when she was a junior in high school.
We spoke with Tracy about the struggles of working over 90 hours a week to make ends meet for her and her brother, the community that came together to help their family when they needed it most, the financial turmoil that they've dealt with, and the life she has built through her grit and perseverance.
Tracy and her family are now in a much better place, financially. Both her and her brother were able to graduate from college, and Tracy is now working as a registered nurse at the University of Pennsylvania.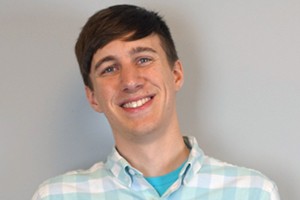 Eric Lindholm
Communications Coordinator
Eric started in Quotacy's sales department, but moved to marketing after helping hundreds of people through their life insurance buying journey. Aside from writing about buying life insurance, he also edits Quotacy's monthly newsletter, runs our YouTube channel and produces Real Life, our podcast. Eric lives in Minneapolis, where his coworkers are trying to convince him to take his humor into the spotlight. Connect with him on LinkedIn.