Real Life is a podcast about life, death, and expecting the unexpected. This podcast is our way to help people share their stories and get others thinking about protecting the people they care about.
There are little moments you go through that can cause profound changes for the rest of your life.
In episode two, Chuck Anderson, Quotacy's Senior Advisor and podcast co-host, tells us about his near-death experience. He was alone, without water or technology, wandering helplessly through the Death Valley desert. He also discusses how this experience understandably reinforced his view on the value of life insurance—not to mention changed his outlook on life.
Listening to this episode may not only change your level of dependency on your GPS, but also help serve as a reminder that you never know what life may bring.
Life insurance protects your loved ones and gives you peace of mind. This episode really drives home how important and comforting that peace of mind can be.
While term life insurance is quite affordable, the peace of mind is priceless. Life insurance isn't just a legal contract. Life insurance saves families.
» Compare: Term life insurance quotes
In this podcast, Chuck and Eric mention LegacyShield. LegacyShield is an online cloud-based platform where you can store everything your loved ones will need to know after you're gone. Quotacy has partnered with LegacyShield and are excited to be offering these services to you soon.
Thanks for listening. We hope you enjoy.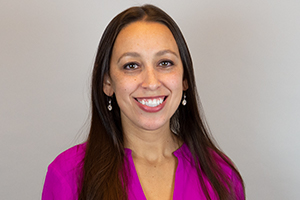 Natasha Cornelius
Writer, Editor, and Co-Host of Quotacy's Q&A Friday YouTube Series
Natasha writes and edits content and is co-host of Quotacy's YouTube series. She is also working toward her Chartered Life Underwriter (CLU) designation. When not working or studying, you'll find her throwing a tennis ball for her pitbull mix, Emmett, or curled up on her couch watching Netflix. If it's football season, the Packers game will be on.