At Quotacy, our core values provide a framework and foundation upon which we work and succeed together as an organization. We hold ourselves to high standards by following our company's Quotacy's Core Values.  We embrace these values to support our clients, partners, and teammates.
The Five Core Values of Quotacy
Do the Right Thing
Positive Mindset
Entrepreneurial Spirit
Growth Focused
Team Quotacy
Do the Right Thing
At Quotacy, we believe in finding the right solutions and doing what is best for our clients, partners, teammates, and everyone we come in contact with. Our conduct speaks louder than our words and we always do the right thing.
We are committed to our clients. This means we will always go above and beyond to serve in a reliable and transparent manner. We keep our commitments, deliver on our promises, and always fix our mistakes. We are communicative and highly responsive. We never misrepresent. We take a professional consulting perspective, rather than a "just get the sale" point of view.
Doing the right thing also extends to our fellow team members. We value each other and are loyal in all that we do. We approach challenges with a spirit of cooperation, and when a teammate needs help to deliver on their promises, we work together to get the job done. When issues arise, we are courteous and direct in addressing the problem with the person or people involved. We realize that our actions have an impact on others.
It is our commitment to be respectful, kind, open, approachable, trustworthy, and positive at all times.
Positive Mindset
At Quotacy, we believe that a positive sense of well-being, optimism, belonging, and purpose comes from being part of – and contributing back to – something larger than ourselves and Quotacy's Core Values. We have a positive vision for our own lives and the lives of others around us. We understand that our internal state is what creates our external world and we are committed to be a positive influence in the lives of others every day.
For us, every new challenge presents a new opportunity to succeed. We seek productive solutions to situations, rather than just dealing with the problem at hand.
Positive communication is essential to building our company and our relationships. It is also essential in resolving our problems and differences. Positivity is a display of our attitude toward our work. Positivity is vital in both challenging and prosperous times. It's a mindset that encourages and motivates us… and it's contagious!
Ready to get your life insurance quote?
You're a few minutes away from great life insurance
How much life insurance do you need?
Figure out your action plan with our needs calculator
Entrepreneurial Spirit
The ability to adapt is one of our greatest strengths. At Quotacy, we are committed to being both flexible and forward-thinking in serving our clients and partners. We are passionate about being better than we were yesterday, and are constantly refining our services and processes to ensure our customers have the best experience possible. We are innovators who bring together novel ideas in a way that impacts both our company and the industry as a whole, and as a result, we are continually evolving.
This requires an environment that inspires creativity, innovation, collaboration, and a belief that great things are possible. We take pride in fostering a culture of openness, and providing a place where people feel safe to say what they need to say. We value those who look for opportunities for improvement, rather than simply waiting for them to come.
At Quotacy, our entrepreneurial spirit embraces critical questioning, agility, innovation, service, and continuous improvement. We take ownership and pride in our work and organization.
Growth-Focused
At Quotacy, we continuously seek opportunities for growth not only in our professional lives, but in our personal lives as well, and we encourage each other to do the same. This relentless self-improvement is what has made us a leader in our industry, and it is what will keep us moving forward in the future.
We are an organization built around quality people pursuing ideas that excite them. Because of this, we willingly take on challenges that help us broaden our skills and perspectives, and we encourage new methods and ideas.
By continuously striving towards our own individual growth, we raise the bar and grow the entire company. The successes of each team member are successes for Team Quotacy as a whole.
Team Quotacy
At Quotacy, harmony, celebration, acknowledgement, and fun are integral to a healthy, happy team. We are committed to preserving an environment where all are viewed as unique people with irreplaceable experiences, points of view, knowledge, and opinions to contribute.
We strive to enable all members of our team to pursue their ideas. Our managers understand that the best ideas often come from the people on the front lines that are closest to the issues our clients are facing. Our leaders believe in their teams and are there to remove obstacles enabling each team to succeed.
Ownership is a critical component to Team Quotacy and Quotacy's Core Values. We value those who take initiative when challenges arise and own their responsibilities from start to finish. If and when we encounter a problem or issue that we can't handle on our own, we know that our teammates are there to help.
At Quotacy, we are more than just co-workers – we are a family. We challenge each other, stand up for each other, and hold each other accountable as we work together to create something special. Thank you for reading about Quotacy's Core Values. 
We are Team Quotacy.
Related Posts:
Why Use Quotacy to Buy Life Insurance Online
How Much Does Life Insurance Cost?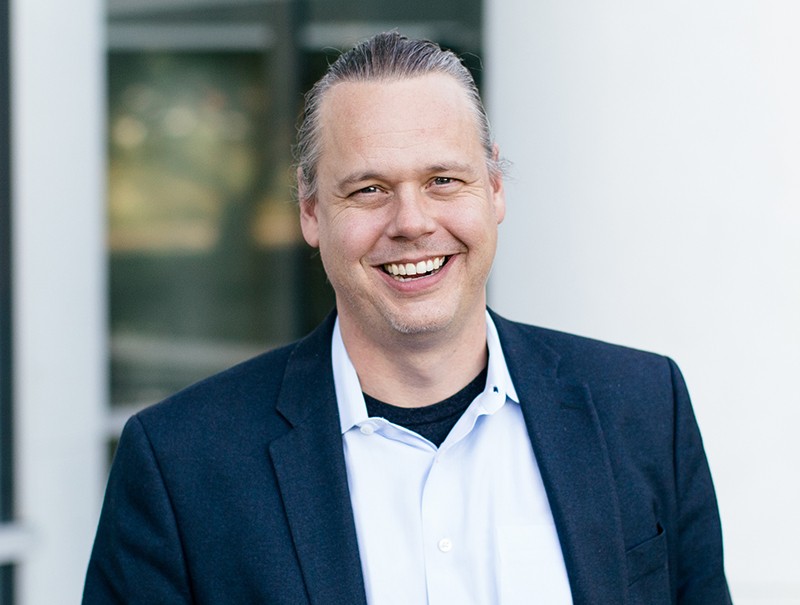 Jeremy Hallett
Co-Founder and CEO of Quotacy, Inc.
Jeremy is co-founder and CEO of Quotacy, Inc., a direct-to-consumer digital life insurance agency headquartered in Minneapolis. The company's mission is to help everyone who has loved ones—who depend on them financially—to own a life insurance policy. Mr. Hallett is also CEO of Hallett Financial Group, Inc., a brokerage general agency (BGA) that distributes life insurance, annuities, disability, and long term care products. Hallett Financial has been serving over 2000 insurance agents and financial advisors since 1990. Jeremy's partnerships—across technology, insurance, and finance—stem from his willingness to spark innovation and his curiosity about what's possible in life and business. Playing sax and meditating daily keep him happy and humble.