There are many reasons you may need a life insurance policy.
If you have a family and others relying on you, you need a life insurance policy in place to protect their futures. If you were to die unexpectedly, the life insurance policy's death benefit provides income tax-free money to keep their standard of living intact.
If you have a business, you may need a life insurance policy for a number of reasons:
Life insurance is often used as collateral assignment to a bank for a loan.
Co-owners buy life insurance policies on each other for buy-sell agreements.
Life insurance can be used in succession planning for family-owned businesses.
Life insurance policies are also purchased on employees that are key to the company's success.
» Learn more: Life Insurance for Small Business Owners
If you have a sizeable estate with many illiquid assets, life insurance has many benefits. It can be used for tax-advantaged wealth transfer to your heirs. It can provide family members funds to pay final expenses and estate taxes without needing to sell assets. And it can provide an inheritance for loved ones.
Before getting life insurance coverage, you first need life insurance quotes.
Getting Life Insurance Quotes
A life insurance quote gives you an estimate of what your policy may cost. Here at Quotacy, we don't require you to give us any contact information to get quotes, but many agencies and brokers do.
Life insurance quotes will vary among life insurance companies. This is because not all insurance companies underwrite risk factors in the same way. For example, one company may be lenient with a history of depression but strict with a history of DUIs. Another company may be very strict with marijuana use, yet lenient with a history of bankruptcy.
The life insurance company you apply to can make a huge difference in what your policy will cost. Quotacy is your advocate in the life insurance buying process and helps ensure you're matched with an insurance company that will treat your risk factors favorably.
See what you'd pay for life insurance
Comparison shop prices on custom coverage amounts from the nation's top carriers with Quotacy.
Different Life Insurance Companies
Quotacy is a broker and therefore we have access to products from many, different life insurance companies. Unlike a captive life insurance agent who can only sell products from one specific insurance company.
The benefit of working with Quotacy is that you have options. The more options you have, the better your chances of getting affordable life insurance coverage.
Quotacy only works with life insurance companies that are A-rated or better. These insurance companies have strong ratings across the board in customer service, financial stability, and trustworthiness.
To stay competitive within the insurance industry, insurers market to niche groups. That means some life insurance companies offer advantages (better pricing) for people with certain health conditions (for example, people with anxiety) or lifestyle choices (for example, people who smoke cigars).
Quotacy helps you find the best insurance company for your specific situation. No need to take time out of your busy life to go from company to company and manually compare quotes. We're your one-stop-shop.
When you apply through Quotacy, our experienced licensed agents and in-house underwriting team will review your application to make sure you are teamed up with the best life insurance company for your situation. If there is a company that will approve you at a better price, we will let you know. The choice of your insurer is up to you, but our job is to make sure you know your options.
The Types of Life Insurance Policies
We offer many different types of life insurance to suit you and your family's needs. While term life insurance is the best option in most cases, we also provide whole life insurance, universal life insurance, guaranteed universal life insurance, indexed universal life insurance, guaranteed issue life insurance, accidental life insurance, and even disability insurance.
The majority of life insurance products can fit into one of two categories: term life insurance or permanent life insurance.
Term life insurance is designed to cover you for a limited period of time. This period of time is called a term length and they range from 10-40 years.
You choose the term length that best matches with your needs and the obligations and goals you want to financially cover. If you unexpectedly die during the term, your beneficiary receives an income tax-free death benefit check.
Permanent life insurance is designed to last your entire lifetime. Certain products also accumulate cash value and may pay out dividends. Because of these features, permanent life insurance products are much more expensive than term life insurance.
There are many different kinds of permanent life insurance and they can get quite complex. Meanwhile, term life insurance is very simple and straight-forward.
Most families only need term life insurance, but permanent life insurance has its place.
Getting term life insurance is easy. Get term life insurance quotes and comparison shop your options.
When you're ready to apply, the online application only takes a few minutes. A Quotacy agent will first review your application to ensure you're matched with a life insurance company that best fits your profile.
If you're interested in a permanent life insurance product, talking directly to an agent is best. An agent will be able to run customized quotes for you and help you apply for a product that meets your needs.
Review how term and permanent life insurance policies differ in our guide here: Term vs Whole Life Insurance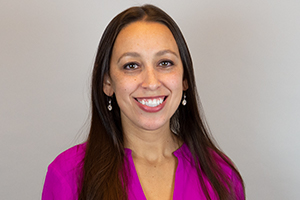 Natasha Cornelius, CLU
Senior Editor and Licensed Life Insurance Expert
Natasha Cornelius, CLU, is a writer, editor, and life insurance researcher for Quotacy.com where her goal is to make life insurance more transparent and easier to understand. She has been in the life insurance industry since 2010 and has been writing about life insurance since 2014. Natasha earned her Chartered Life Underwriter designation in 2022. She is also co-host of Quotacy's YouTube series. Connect with her on LinkedIn.