The population of the United States includes more than 50 million Hispanics.  I, myself, am Hispanic and follow the stereotype that Hispanics have large families.  I have more cousins than I have fingers and toes.  According to a MetLife survey, Hispanics are much more likely than the general population to feel responsible for the financial well-being of their family.  This makes life insurance extremely important for these families, yet research shows that only 59 percent of Hispanics own life insurance.
Hispanic families like to stay close and it's not rare for multi-generations to be living in the same household.  My great uncle (whose mother lives with him so he can take care of her) actually bought 3 homes on the same street so he could live in one and his adult children could live in the others to raise their families together.  I can tell you it's a busy neighborhood every time there is a birthday or graduation.
In a situation like this, life insurance would ensure that his aging mother would remain being taken care of and his houses would continue to have their mortgages paid if something happened to him.  He and his wife are retired, and life insurance would also ensure that neither of them would have to go back to work in lieu of one of them passing away.  The life insurance policy death benefit would help replace those lost Social Security benefits.  Life insurance is a source of cash that could also take care of final expenses such as a funeral, burial, and any debts.
Ready to get your life insurance quote?
You're a few minutes away from great life insurance
How much life insurance do you need?
Figure out your action plan with our needs calculator
When my grandpa died, he did not have life insurance and the financial struggles this created are very apparent today as my grandma has developed Alzheimer's and it's quite expensive to provide care for her.  Her children (6 sons, 2 daughters) work together every day to make sure she's happy and getting the care necessary in the assisted living facility she lives in, but it's a struggle.  There have been times when it has caused tension because of the expenses, but in the end everyone does what is best for her.
Had my grandpa planned ahead and purchased life insurance, these financial issues would not be on such a large scale.  Their children wouldn't have to hold "family meetings" to figure out how to pay for her prescriptions.  She wouldn't have to move around to find the next nicest facility that accepts Elderly Waiver and other government assistance programs.
Life insurance is an important part of any financial plan.  If you have loved ones that depend on you, get a life insurance quote today.  Sometimes life insurance can be a complicated process, but Quotacy has experts that can answer any questions and will keep you updated every step of the way.  The younger you are when you buy, the more affordable it will be because you can lock in cheaper premiums.  Don't wait and risk your family having to go through financial turmoil.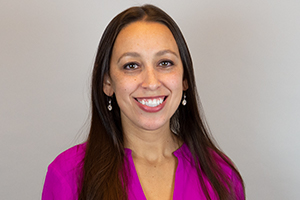 Natasha Cornelius, CLU
Senior Editor and Life Insurance Expert
Natasha Cornelius, CLU, is a writer, editor, and life insurance researcher for Quotacy.com where her goal is to make life insurance more transparent and easier to understand. She has been in the life insurance industry since 2010 and has been writing about life insurance since 2014. Natasha earned her Chartered Life Underwriter designation in 2022. She is also co-host of Quotacy's YouTube series. Connect with her on LinkedIn.