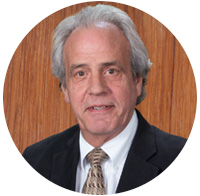 Jim Johnson, CLU, ChFC, MSFS
VP of Business Development, Highland Capital Brokerage
About
Jim Johnson is the Vice President of Business Development for Highland Capital Brokerage, the parent company of Quotacy.
Jim was also the Vice President of Business Development for Hallett Financial Group from 2005 until it was acquired by Highland in 2022.
Jim has been active in the financial services industry since 1986. During his career, he has worn a variety of hats beginning as an Agent and later as a General Agent for Mass Mutual. At the start of his career, he joined the home office of Western States Life as Director of Business Development and later became the Director of Training and Advanced Markets. Connect with Jim on LinkedIn.
In his current role with Highland Capital Brokerage, Jim helps support the advanced cases and product needs of financial service professionals across the country.
Jim has been a speaker and registered continuing education (CE) instructor at hundreds of events throughout his career. He is an active member of NAIFA and the Red River Valley Estate Planning Council. He is a past president of the Red River Valley chapter of CLUs and ChFCs. He served on the NAIC Model Illustrations Task Force and was a member of LIMRA's Advanced Markets Group.
Professional accomplishments and associations:
Member of the LIMRA Advance Markets Council
Member of the National Association of Insurance Commissioners (NAIC) Illustration Task Force
Member of the National Association of Insurance and Financial Professionals Association
Member of the Red River Valley Estate Planning Council
Past President of the Red River Valley chapter of the CLU and ChFC Society
Keynote speaker at the Chicago Certified Financial Planners conference
Fellow of the Life Insurance Management Association
State Certified Continuing Education Instructor in 27 states
Main platform presenter on estate planning strategies at numerous industry conferences