Life insurance pricing is based on risk. The closer you are statistically to death, the higher your premiums will be. Many factors go into calculating the risk of a specific individual and one of the most important factors is a person's body mass index (BMI).
» Learn more: What Are the Risk Factors that Affect Buying Life Insurance?
What is BMI?
Body mass index (BMI) is a measure of body fat based on your weight in relation to your height. This calculation applies mainly to men and women over the age of 20. You can visit the Centers for Disease Control and Prevention (CDC) website to calculate your BMI. The table below shows what the BMI number means for your weight status.
| | |
| --- | --- |
| BMI | Weight Status |
| Below 18.5 | Underweight |
| 18.5-24.9 | Normal |
| 25.0-29.9 | Overweight |
| 30.0 and Above | Obese |
Why Does BMI Matter?
Your BMI tells the life insurance underwriter if you maintain a healthy weight or not. According to the CDC, the correlation between a high BMI and the likelihood of developing dangerous health conditions is strong. People who are obese are at increased risk for many diseases and health conditions, including the following:
Type 2 diabetes
Stroke
Gallbladder disease
Osteoarthritis
These conditions affect quality of life, morbidity, and mortality, which is why life insurance companies will increase rates for those with too many extra pounds. However, just because the CDC claims you are overweight, doesn't mean life insurance companies will. Each life insurance company has what is called a Build Chart that they follow when underwriting an applicant. These charts are created based off BMI numbers, but are not solely reliant upon them.
» Calculate: Life insurance needs calculator
Below is an example of a Build Chart and shows what kind of risk class a life insurance company would offer an individual based on their height and weight. For example, if you are 5 feet 7 inches and weigh 185 pounds or less, you could qualify for the best risk class, Preferred Plus. However, according to the CDC BMI calculator, being 5'7" and 185 pounds means you are overweight. Life insurance companies are a little more accepting than the CDC.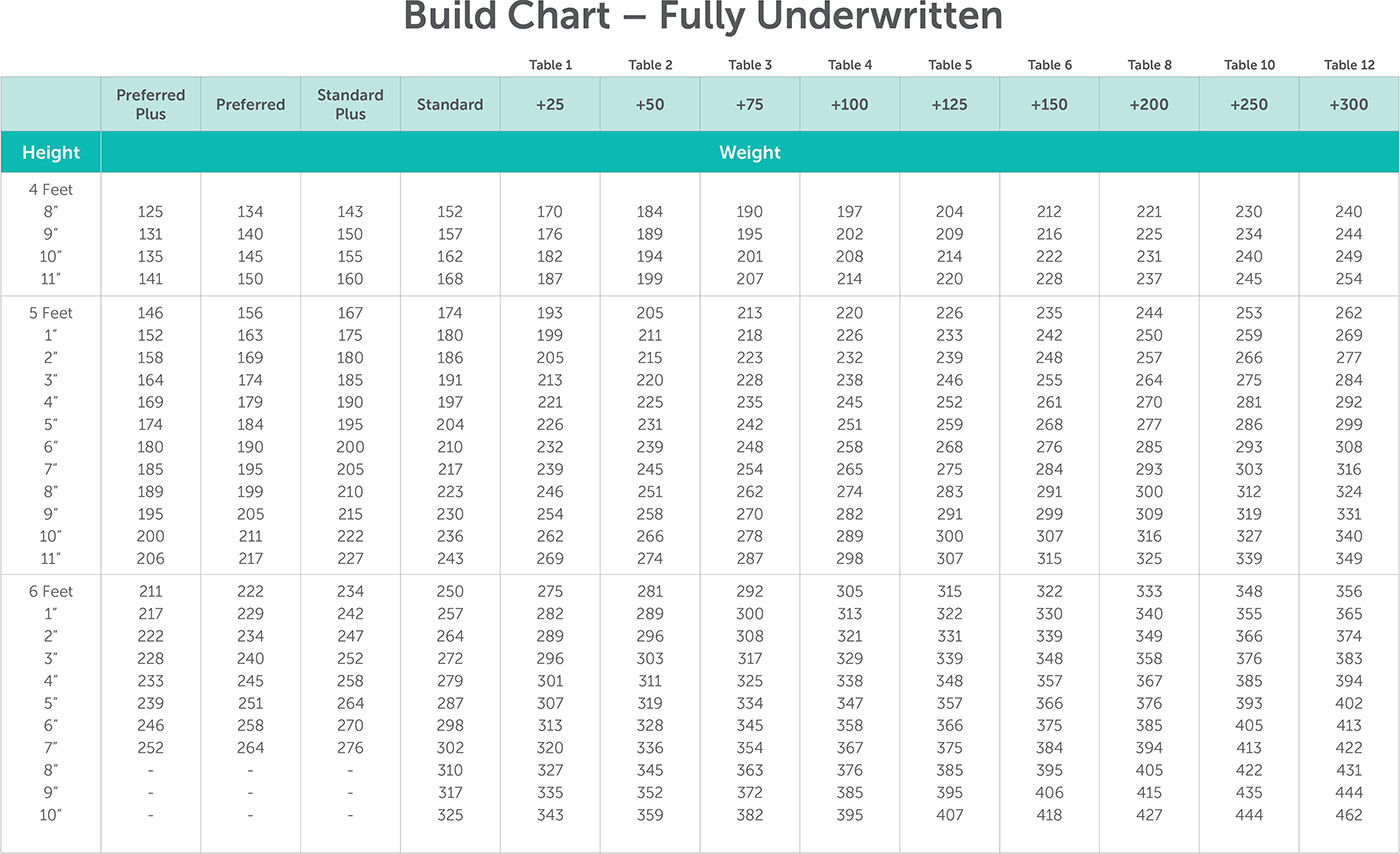 How Accurate Do I Have to Be?
When you run a term quote online, you manually enter your height and weight, along with a few other tidbits of information, and the magical algorithms calculate the numbers and show you your estimated cost of life insurance with each of our carriers.
Now, a good portion of the population fudges their numbers a little when it comes to your driver's license. No real harm comes from this, but not so when it comes to applying for life insurance.

Example:
Jane Smith is 30-years-old and is 5 foot 5 inches tall and weighs 185 pounds; however, when she runs a term quote online she fudges her numbers a bit to get a lower premium payment and says she is 170 pounds. At 170 pounds she is quoted $19 per month for a 20-year, $500,000 policy. She applies.
When the medical examiner comes and records that she really is 185 pounds, not 170, Jane will find that her actual premiums will not be $19 per month, but closer to $23 per month.
Now, a good portion of the population fudges their numbers a little when it comes to your driver's license. No real harm comes from this, but not so when it comes to applying for life insurance.
Ready to get your life insurance quote?
You're a few minutes away from great life insurance
How much life insurance do you need?
Figure out your action plan with our needs calculator
We understand not everyone weighs themselves frequently. Some people might not be sure how much they actually weigh, but you have a general idea. Being off by a few pounds is different than being off by twenty.
The above example happens more often than one might think. Someone is less than truthful about their height and weight on their life insurance application, and then after their medical exam and after the underwriter reviews their medical records, the life insurance company offers them a policy with a higher premium cost than their online quote stated.
» Compare: Term life insurance quotes
We hate delivering bad news. Be as accurate as possible when you run quotes and when you decide to apply. The life insurance company will find out if you misrepresent your height or weight and then you'll be bummed to hear when your underwritten premiums are higher than your quoted premiums.
At Quotacy, we want you to have the best experience possible and you need to help us in doing so by being honest on your application. We will work hard to get you approved for a great life insurance policy.
» Learn more: Life Insurance and Obesity
Photo credit to: mojzagrebinfo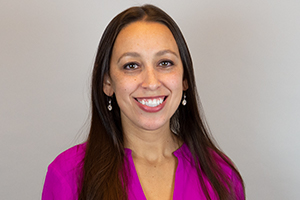 Natasha Cornelius
Writer, Editor, and Co-host of Quotacy's Q&A Fridays
Natasha is the content manager and editor for Quotacy. She has been in the life insurance industry since 2010 and has been making life insurance easier to understand with her writing since 2014. When not at work, she's probably studying and working toward her Chartered Life Underwriter (CLU) designation while throwing a tennis ball for her pitbull mix, Emmett, or curled up on her couch watching Netflix. If it's football season, the Packers game will be on. Connect with her on LinkedIn.