Most people have a need for life insurance. Whether you want to financially protect your spouse, ensure your children have funds to go to college, need it as collateral for a business loan, or all of the above. The type of life insurance and how much coverage you should buy varies depending on your needs. Let's discuss buying life insurance.
» Calculate: Life insurance needs calculator
Life insurance is not one-size-fits-all and Quotacy is here to help you find the best fit.
The first step to take is to decide if you need term life insurance or permanent life insurance, or a little of both.
Term life insurance provides protection during a specific period of time, called a term. Term lengths range from 5 to 40 years. If the insured dies within the term period, the insurance company pays the death benefit to the policy's beneficiary(ies).
Term life insurance premiums are the most affordable life insurance premiums. For example, a healthy 30-year-old male can buy $500,000 in life insurance coverage that will insure him for 20 years for $20 per month. These premiums are also fixed, meaning they don't change during the entire term length.
Consider term life insurance if you:
Need coverage for only a specific period of time;
Need a lot of coverage but have a limited budget;
Have a low cash flow;
Have other investments and savings and regularly contribute to these accounts.
Term life insurance is the best type of life insurance for most families.
» Compare: Term life insurance quotes
Permanent life insurance provides lifelong protection and combines a death benefit with a tax-deferred cash value account. Some policies also pay out dividends to the policyowner.
Permanent life insurance is much more expensive than term life insurance because of its extra benefits. For example, a healthy 30-year-old male can buy $500,000 in whole life insurance coverage that will last his entire life for $510 per month. Most people don't need as much permanent life insurance as they would term life insurance, but the example gives you an idea for cost comparison.
You may want to consider permanent life insurance if you:
Have a high net worth and are seeking a tax-advantaged product;
Need insurance for estate planning purposes;
Want guaranteed life insurance coverage for life.
The two most common types of permanent life insurance are whole life insurance and universal life insurance.
Whole life insurance is the most basic type of permanent life insurance. It offers a guaranteed death benefit, level premiums, and guaranteed cash values are stated upfront.
Universal life insurance has flexible death benefit amounts and premiums that allow you to keep pace with changing life circumstances. A portion of the policy's premium goes into the cash value and earns the current interest rate. The interest accumulates on a tax-deferred basis. A universal life insurance policy also offers a guaranteed minimum interest rate.
As the cash value grows, you can adjust the amount and timing of premium payments. Your policy will remain inforce as long as you have sufficient cash value even if you skip premium payments.
The policyowner can take out loans against the cash value in both whole life and universal life insurance. You can also make partial withdrawals. However, it's typically recommended that you leave the cash value account alone so it can accumulate. Every time you withdraw or take out a loan, there are consequences such as death benefit reductions or the risk of the policy lapsing.
Ready to get your life insurance quote?
You're a few minutes away from great life insurance
How much life insurance do you need?
Figure out your action plan with our needs calculator
Buying the Right Amount of Life Insurance
The "right amount" of life insurance is different for everybody. Life insurance is not a one-size-fits-all product. The amount you need depends on your finances, financial goals, and family situation.
Your situation may require only term life insurance, or you may have a need for permanent, or you may want some of both.
The most basic solution option for your financial needs would be to buy a term life insurance policy in the amount of your largest source of debt. Choose a term length that lasts until the debt will be paid off. For example, if you have a $275,000 30-year mortgage then buy a term life insurance policy with a face amount of $275,000 and a term length of 30 years.
If you have children, you need to consider the costs of raising them and college tuition, if you plan on contributing. If you die unexpectedly, the death benefit from a term life insurance policy can help ensure your children are taken care of financially.
Another option is to determine how much coverage you need and then choose the longest term length you can afford. For example, let's say you want $750,000 in coverage to cover the costs of your mortgage, children's college tuition, and any other additional expenses that may occur. You have 15 years left on your mortgage and your children will be done with college within 10 years. However, your budget allows you to comfortably afford a 30-year term. Go with the 30 years. You never know what may happen in the future.
The cost of life insurance increases with age. If you decide later on you need more term life insurance, your premiums will be higher for a new policy. We recommend that you buy as much as you can comfortably fit into your budget while your premiums are the least expensive. If your financial obligations end sooner than predicted, you can cancel a term life insurance policy at any time without penalty.
» Compare: Term life insurance quotes
Supplementing Term Life with Permanent Life Insurance
Typically, if you are buying permanent life insurance you don't need as much coverage as you would a term life insurance policy. The term life insurance policy can cover your big-ticket items that have an end date, for example a mortgage, and the permanent life insurance policy can provide a small benefit to pay for your funeral or any other end-of-life expenses. Supplementing a term life insurance policy with a small permanent life insurance policy may be the perfect life insurance protection for your situation.
Example:
Maria is 30 years old. She's an assistant paralegal at an established law firm. She contributes 6% of every paycheck to her 401(k).
At 32, Maria gets married. She and her husband each purchase a $500,000 30-year term life insurance policy naming one another primary beneficiaries. Her premiums are $30 per month.
At 33, she and her husband also each purchase a $50,000 whole life insurance policy naming one another primary beneficiaries. Her premiums are $51 per month.
When Maria is 34, they have their first child.
At 35, Maria and her husband buy their first home. In this same year, she's promoted to senior paralegal and receives a raise. She also opens an IRA account and contributes $200 to it each month.
When Maria is 36, they have their second child.
At 53 years old, Maria's $50,000 whole life insurance policy has a cash value of $12,221. If she desired, Maria could take out a loan against this amount or withdraw from it.
At age 55, Maria and her husband are officially empty nesters.
At age 60, she and her husband send in their last mortgage payment.
At age 62, their term life insurance policies end. Their whole life insurance policies are still active.
At age 67, Maria retires.
» Learn more: Supplementing Term Life Insurance with Whole Life Insurance
Laddering Term Life Insurance Policies
Another good life insurance strategy is laddering. Laddering life insurance policies can mean buying more than one policy at a time with varying term lengths and coverage amounts, or it can mean owning more than one policy and purchasing them at different intervals. The laddering strategy is ideal if you have different financial obligations you want to cover but don't want to pay expensive premiums for one large term life insurance policy.
Example:
Maria wants life insurance coverage to ensure her children will have money for college, the mortgage will be paid, and to provide income replacement to her spouse in case she dies unexpectedly. Instead of purchasing a single $1,000,000+ life insurance policy, she decides to layer multiple policies to save money and avoid being over-insured.
Policy 1: $500,000, 10-year term policy to financially protect her children until they reach adulthood
Policy 2: $300,000, 20-year term policy to cover the mortgage
Policy 3: $250,000, 30-year term policy to replace her income for her spouse until he retires
By layering these policies, for the first 10 years Maria will have over one million dollars in coverage. Then the amount of coverage (and what she pays in policy premiums) will decrease as her insurance needs decrease.
Because her age and health play a significant role in determining policy premium costs, buying the policies all at once, instead of waiting for when the needs arise, saves her money.
» Learn more: Purchasing Multiple Life Insurance Policies
If you're not quite sure on how much life insurance coverage you need, Quotacy as an easy-to-use life insurance needs calculator to help. Answer a couple questions and it'll give you an estimate of how much term life insurance coverage to buy.
If you're ready to run quotes, head on over to our free term life insurance quoting tool. You can see term quotes instantly without giving away any contact information. Feel free to window-shop in peace. If you're interested in permanent life insurance, fill out this short form and a Quotacy advisor will contact you. Quotacy is your advocate and will help you get the best priced life insurance.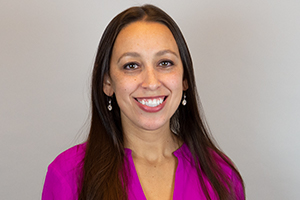 Natasha Cornelius, CLU
Senior Editor and Life Insurance Expert
Natasha Cornelius, CLU, is a writer, editor, and life insurance researcher for Quotacy.com where her goal is to make life insurance more transparent and easier to understand. She has been in the life insurance industry since 2010 and has been writing about life insurance since 2014. Natasha earned her Chartered Life Underwriter designation in 2022. She is also co-host of Quotacy's YouTube series. Connect with her on LinkedIn.